Toyota Safety Sense is a collection of driver assistance and preventative safety tools. A pre-collision system alerts you to an impending collision with a pedestrian or cyclist in front of your vehicle. It will warn you of potential collisions ahead, both audibly and visually, and will even assist you in braking if necessary.
The latest addition is Toyota Safety Sense 3.0, also known as TSS 3.0. It's an improvement over the previously available TSS 2.0 and TSS 2.5 features.
What's new with TSS 3.0
TSS 3.0 is an improvement over its predecessor in many ways, including a better front-facing camera with higher resolution and wider viewing angles and a more capable radar sensor with a greater range and broader field of view.
Because of these improvements, the new system can now receive updates wirelessly. This enables the future addition of new features to your safety system over-the-air. Let's take a look around the suite to see what has changed.
Furthermore, if you do not respond to the warnings, the system will initiate automatic emergency braking. TSS 3.0's improved detection range enables better intersection support, including the detection of vehicles approaching from multiple lanes while turning and from the side; it can also detect motorcyclists in certain conditions.
Lane Departure Alert
Lane departure alert is set to warn you audibly and visually if you fail to re-enter your lane at speeds greater than 48 km/h. TSS 3.0's gentle corrective steering will assist you in keeping your vehicles within the drive lanes while on the road.
Lane departure alert with steering assist can now identify 3D objects such as guard rails while driving on the road, increasing its ability to assist in preventing a possible collision.
Dynamic radar cruise control
When travelling at speeds above 32 km/h, dynamic radar cruise control employs vehicle-to-vehicle distance control to assist you in maintaining a safe distance from the vehicle in front of you. Among the many enhancements to TSS 3.0 is an increase from three to four cruise distance settings for dynamic radar cruise control.
TSS 3.0's improved vehicle detection allows for more subtle and consistent speed modulation. When you change lanes, the system is programmed to look for vehicles in the adjacent lanes and slow or accelerate as needed.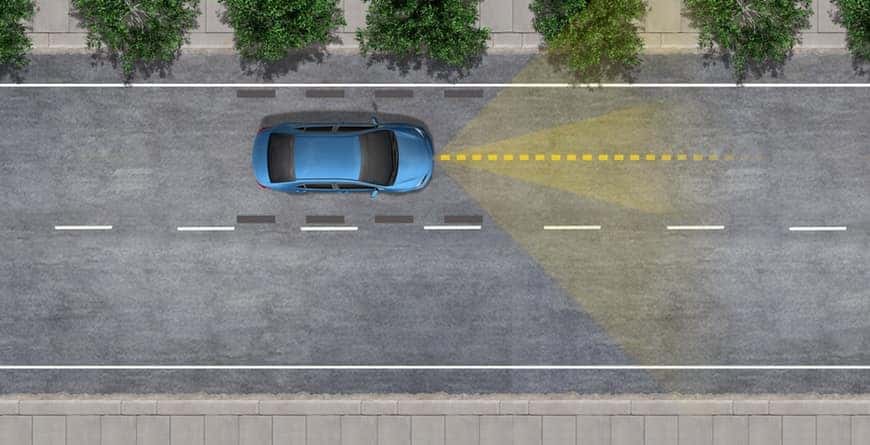 Lane tracing assist
The goal of lane tracing assistance is to help you keep your vehicle in its lane. When using Dynamic Radar Cruise Control, it can read both lane markings and the road ahead. Its purpose is to actively steer your vehicle into the centre of its lane.
TSS 3.0 can steer the vehicle within its lane to offset the driving path when passing an object in an adjacent lane, giving you more space. Furthermore, the emergency brake system will monitor the position of your steering wheel and provide additional assistance as needed.
If your car has a driver monitor camera, it can verify whether or not you're paying attention to the road. If the system detects that you are not paying attention or are not responding to prompts to regain control, it will stop the car.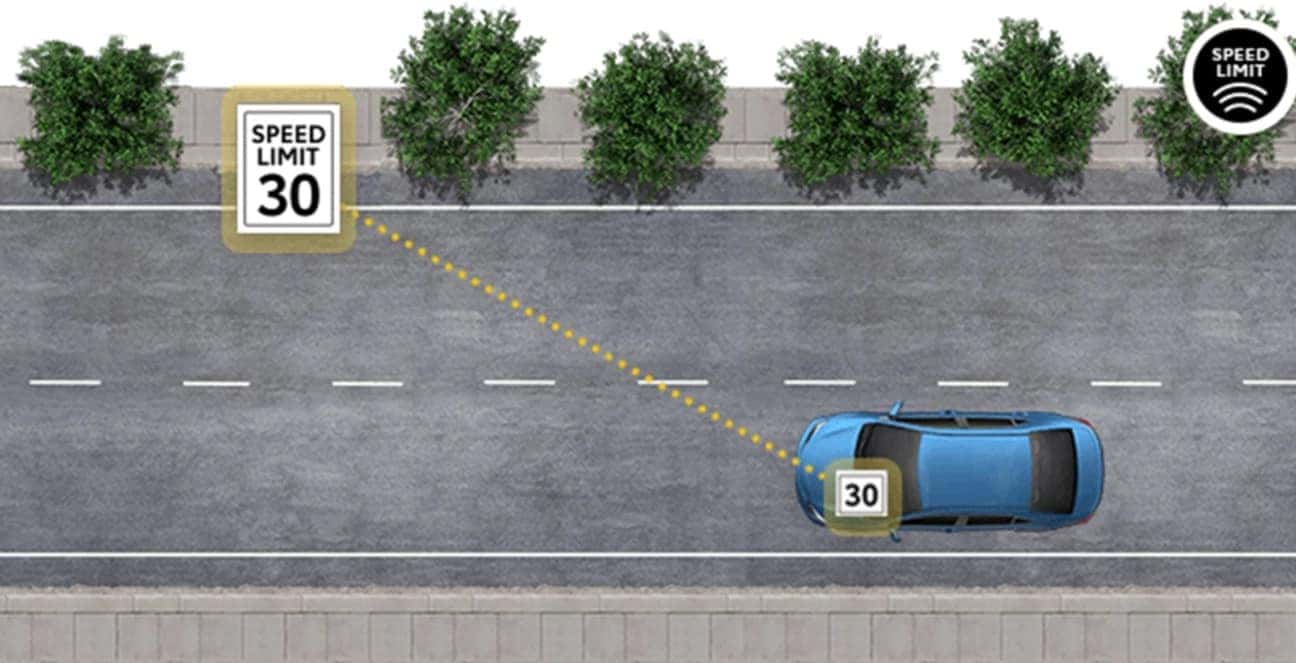 Road sign assist
Road Sign Assist indicates road signs directly on your dashboard to increase your awareness. The goal of road sign assist is to help you detect various road signs, such as those that indicate speed limits, stops, do not enter, and yields. The system can also alert you if your vehicle's speed is excessive for the conditions.
Road Sign Assist now recognizes more types of road signs, including warning signs, thanks to TSS 3.0.
Automatic high beams
Automatic high beams are designed to reduce glare from your vehicle and improve nighttime visibility. When the system detects oncoming and preceding vehicle lights, it will automatically turn on or off your high beams to avoid distracting those drivers.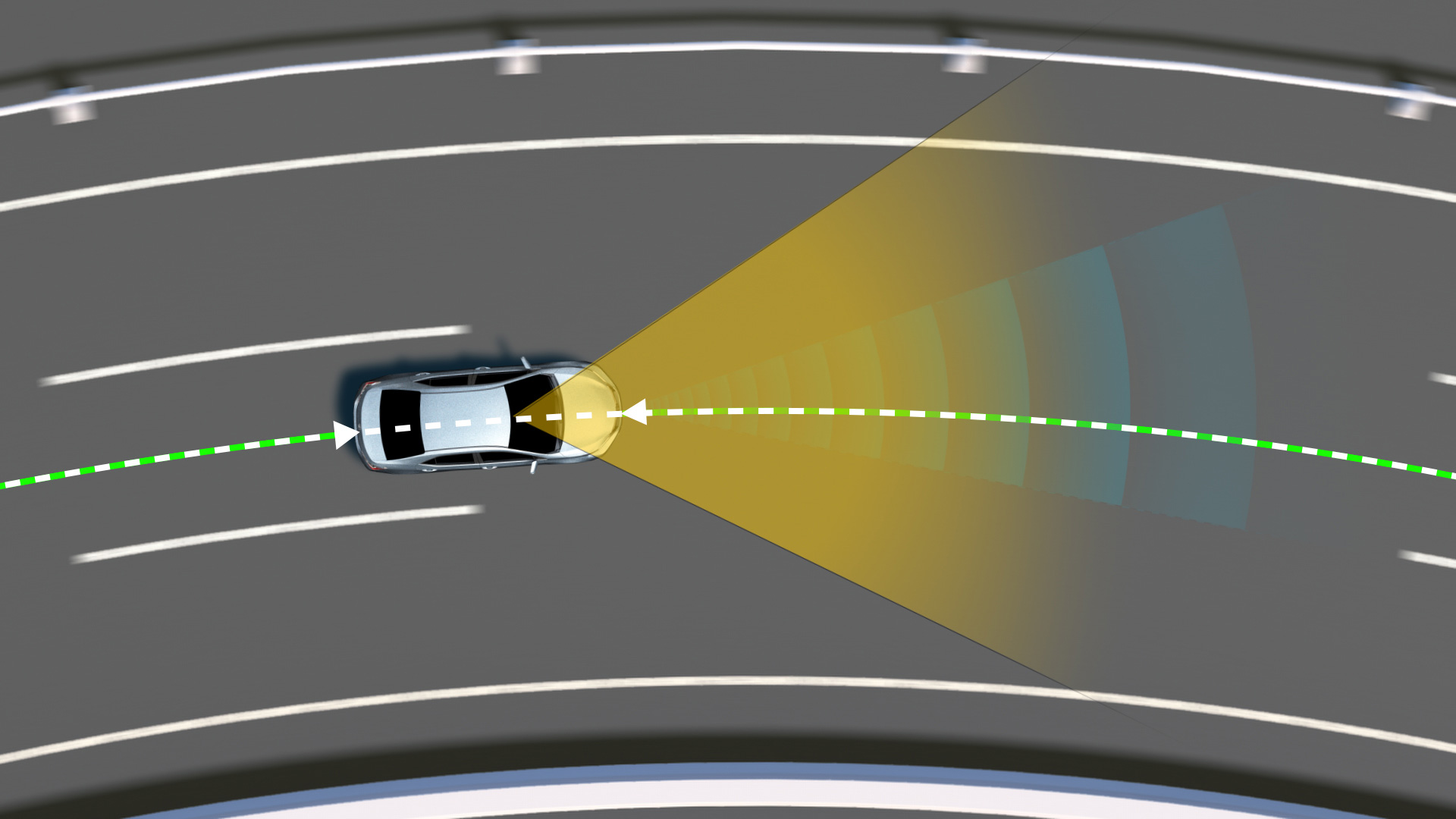 Proactive driving assist
Some TSS 3.0 vehicles now include a brand-new feature called Proactive Driving Assist. When your car approaches a curve on the road, the system will automatically apply soft braking to make your driving experience more comfortable. It can also help you maintain a safe distance from the vehicle in front of you by gently applying the brakes and steering.
Enhanced Pedestrian or Bicyclist Detection
Although the Pre-Collision System already detects pedestrians and bicycles, TSS 3.0 can detect them even when they are on the side of the road or at intersections. Obstacle anticipation assist can help you avoid vehicles parked on the shoulder.
This function is activated between the velocities of 32 and 56 km per hour, and it may apply light braking and light steering assist to regulate your distance from the detected object.
Deceleration Assist
When a vehicle in front of you is detected, Proactive Driving Assist's deceleration assist will begin applying mild brake pressure to bring your vehicle to a safe stop. It also has the ability to anticipate road bends. This function kicks in once you've reached a speed of more than about 24 km/h and are no longer using the gas or brake.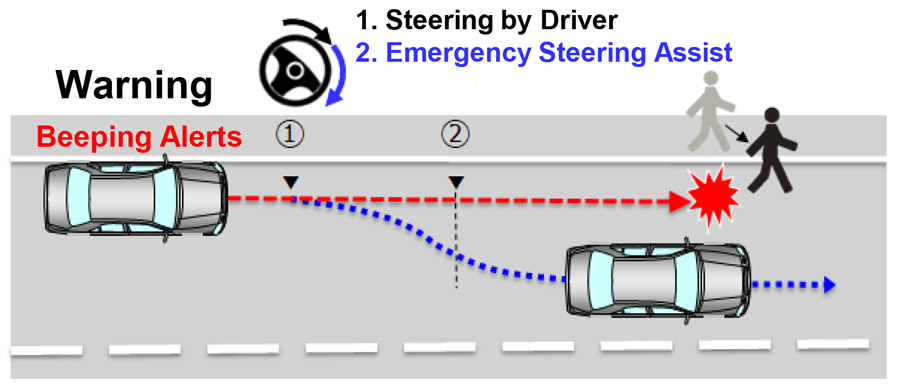 Steering Assist
The steering assist feature of Proactive Driving Assist can detect road lines. It aids in lane positioning by assisting with steering. This function does not actively steer the vehicle and is best used with TSS 3.0 at speeds ranging from 8 to 128 km/h.
The most recent generation of Toyota's advanced driver assistance systems and active safety technologies are now available on most 2023 models. What are your thoughts on Toyota's new safety features? Will this be a must-have feature when you buy your next car?