2023 Honda HR-V Levels Guide
The latest generation of Honda's base SUV is built on the same outstanding Civic platform but features a more powerful engine and upgraded features. The Subaru Crosstrek, Kia Seltos, Mazda CX-30, and Toyota C-HR are some of the other subcompact crossovers that the 2023 Honda HR-V competes with.
As with the 2023 model year, the HR-V's has a cleaner, more streamlined look. Borrowing from the Civic's success with its horizontal vent design and honeycomb dashboard details, the new Accord's cabin is a sight to behold. The entry-level SUV takes a significant leap forward in certain respects and a minor step backward in others.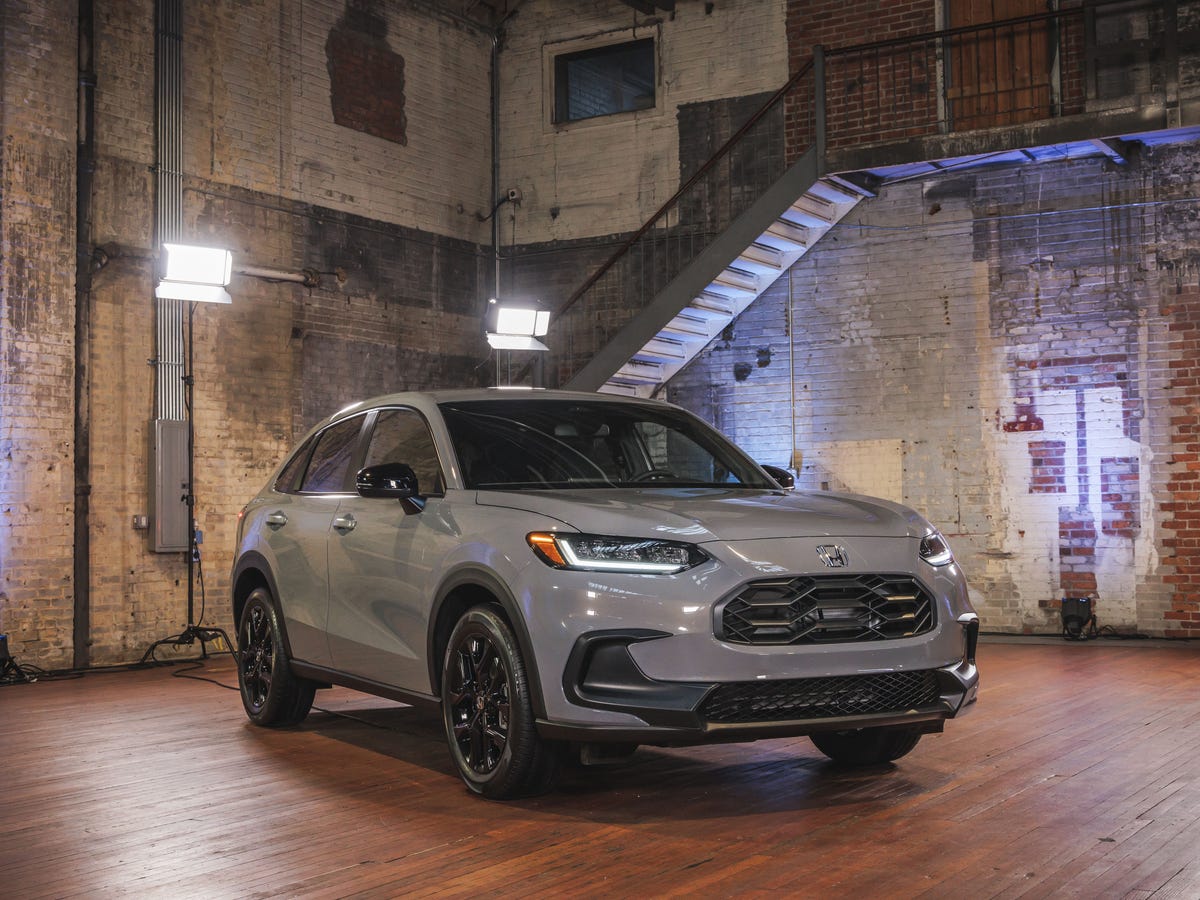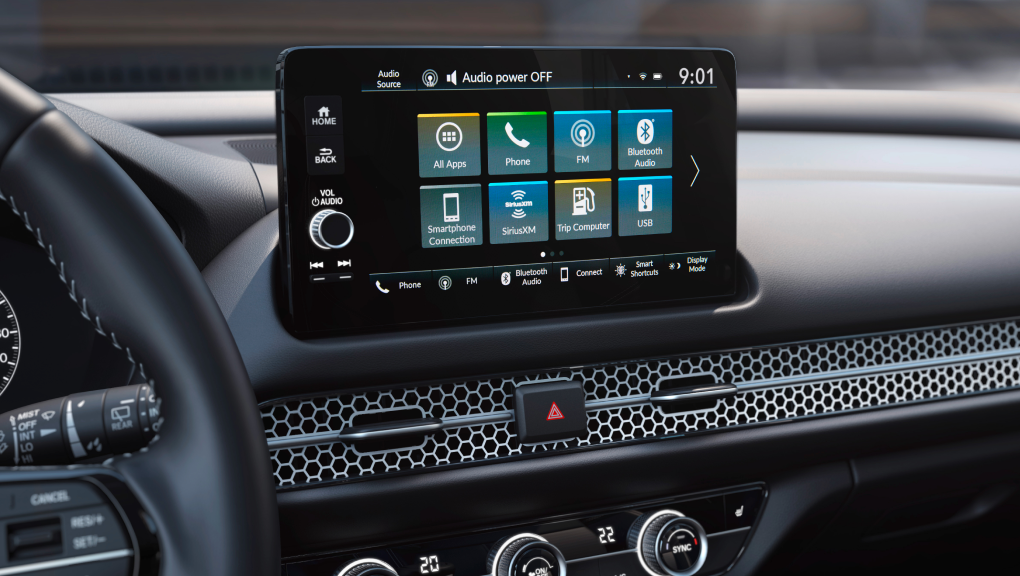 Credit: Car and Driver, Cnet, Honda
The 2023 HR-V is more alluring than before because of upgraded electronics and safety features, but its engine remains sluggish in acceleration. As a result of the 2023 HR-V's curb weight, the upgraded engine is mostly unchanged. Still, the HR-V's independent rear suspension and Civic-derived underpinnings make for a much more entertaining ride. It has very good body control and is quite good at dealing with road imperfections.
What You Should Know About the 2023 Honda HR-V?
The HR-V takes cues for its updated cabin from the stylish and practical new Civic. Adjusting the front seats to your preferred level of comfort and support is a breeze. Honda's ingenious Magic Seat in the second row, which flips and folds to provide an exceptional level floor, was available on the outgoing model.
Because of this innovation, the HR-V has the most cargo space in its class despite its compact dimensions. The new HR-V no longer has this function, but Honda says the cargo area is wider and the lift-over height is lower, making it easier to carry bulky objects.
Compare the Trims & Specs
| | | | | |
| --- | --- | --- | --- | --- |
| | | | | |
| | | | | |
| | | | | |
| | | | | |
| | | | | Leather-trimmed seating surfaces |
| | | | | |
| | | | | |
| | | | | |
| | | | | |
| | | | | |
| Driver Seat Memory System | | | | |
| | | | | |
| | | | | |
| | | | | |
| | 7" colour TFT centre meter display with Driver Information Interface | 7" colour TFT centre meter display with Driver Information Interface | 7" colour TFT centre meter display with Driver Information Interface | 7" colour TFT centre meter display with Driver Information Interface |
| | | | | |
| | | | | |
| Rear View Mirror Features | | | | |
| Automatic Climate Control | | | | |
| Smart Key System w/ Push-to-Start | | | | |
| Integrated Garage Door Opener | | | | |
| | | | | |
| | | | | |
| | | | | |
| | | | | |
| | | | | |
| | | | | |
| | | | | |
| | | | | |
| Integrated Remote Engine Start | | | | |
| Embedded Navigation System | | | | |
| | | | | |
| | | | | |
| | | | | |
| | | | | |
| | 2.0-litre, 16-valve, Port Injection, DOHC, i-VTEC 4-cylinder | 2.0-litre, 16-valve, Port Injection, DOHC, i-VTEC 4-cylinder | 2.0-litre, 16-valve, Port Injection, DOHC, i-VTEC 4-cylinder | 2.0-litre, 16-valve, Port Injection, DOHC, i-VTEC 4-cylinder |
| | Continuously variable transmission (CVT) | Continuously variable transmission (CVT) | Continuously variable transmission (CVT) | Continuously variable transmission (CVT) |
| | | | | |
| | | | | |
| | | | | |
| Fuel Economy (city/hwy/combined) | 9.1/7.4/8.3 L/100km Regular, 53L Tank | 9.4/7.8/8.7 L/100km Regular, 53L Tank | 9.4/7.8/8.7 L/100km Regular, 53L Tank | 9.4/7.8/8.7 L/100km Regular, 53L Tank |
| | | | | |
| | | | | |
| | | | | |
| | | | | |
| | Multi-angle rearview camera with dynamic guidelines | Multi-angle rearview camera with dynamic guidelines | Multi-angle rearview camera with dynamic guidelines | Multi-angle rearview camera with dynamic guidelines |
| Anti-Collision System w/ Auto-Braking Capability | | | | |
| | | | | |
| Dynamic Radar Cruise Control | | | | |
| | | | | |
| Tire Pressure Monitoring System | | | | |
| Blind Spot Monitor System w/ Rear Cross Traffic Alert | | | | |
| Parking Clearance System w/ Sonar Detection | | | | front and rear parking sensors |
| | | | | |
| | | | | |
| | | | | |
| | 17" aluminum-alloy wheels | 17" aluminum-alloy wheels | 17" aluminum-alloy wheels | 17" aluminum-alloy wheels |
| | | | | |
| Power Backdoor Open/Close | | | | |
| | | | | |
| | Intermittent windshield wipers | Intermittent windshield wipers | Variable intermittent windshield wipers | Variable intermittent windshield wipers |
| | | | | |
| | | | | |
| | | | | |
| | | | | |
| | | | | |
| | | | | |
| | LED Daytime Running Lights | LED Daytime Running Lights | LED Daytime Running Lights | LED Daytime Running Lights |
| | | | | |
| | | | | |
| | | | | |
| | | | | |
| | 1894.3 mm 2088.5 mm (w/ mirrors) | 1894.3 mm 2088.5 mm (w/ mirrors) | 1894.3 mm 2088.5 mm (w/ mirrors) | 1894.3 mm 2088.5 mm (w/ mirrors) |
| | | | | |
| | 177.5 mm 122.9 mm (with load | 177.5 mm 128 mm (with load) | 177.5 mm 128 mm (with load) | 177.5 mm 128 mm (with load) |