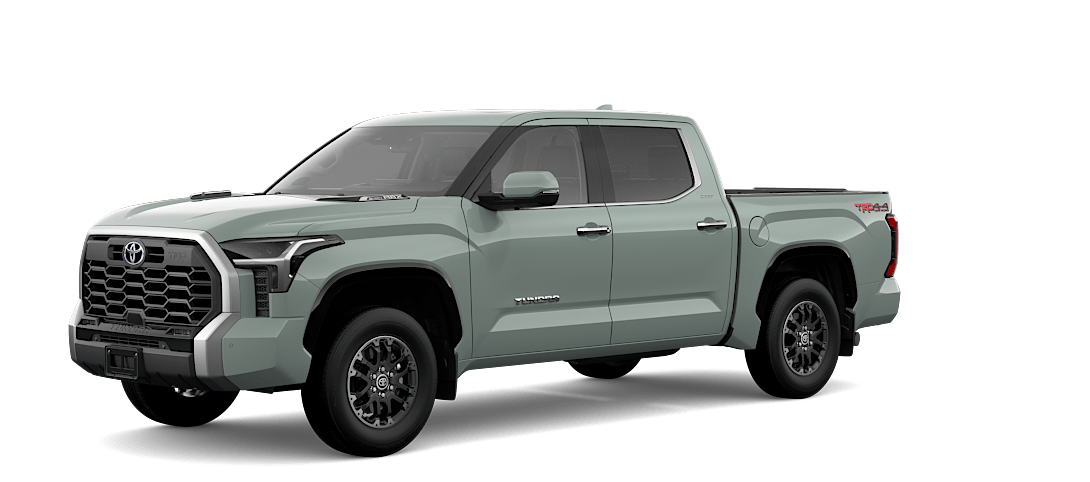 A 437-horsepower, twin-turbocharged V6 engine with hybrid motors and a 10-speed Direct-Shift automatic transmission power the all-new 2024 Toyota Tundra Hybrid.
The 2024 lineup has been updated to include a Nightshade variation. You can also get your hands on a Tundra gas version, which is probably more accessible.
The next-gen Toyota Tundra features the company's upgraded Multimedia system, which includes wireless support for Apple CarPlay and Android Auto on the company's new touchscreen interface.
All of our vehicles have standard features such as blind spot monitoring, rear cross traffic alert, parking sensors, and blind spot detection with automatic high beams.
How Much Is The 2024 Toyota Tundra Hybrid?
Pricing for the 2024 model has yet to be released. The listed here is based on the 2023 Tundra Hybrid. This information is based on prices posted on Toyota.ca in June 2023.
The list of pricing below does not include any applicable taxes. These prices, according to their website, include dealer fees up to $990, $100 in air conditioning charges, $25 in tire levies, and $1,930 in freight and PDI.
Because there are wait times involved and Toyota changes the prices on their website every few months, check toyota.ca before you pick up your car to ensure you have the most up-to-date pricing.
Limited
CrewMax 5.5ft Bed
$ 75,123
$83,875 w/ GST, PST
CrewMax 6.5ft Bed
$ 75,493
$84,289 w/ GST, PST
Limited TRD Off Road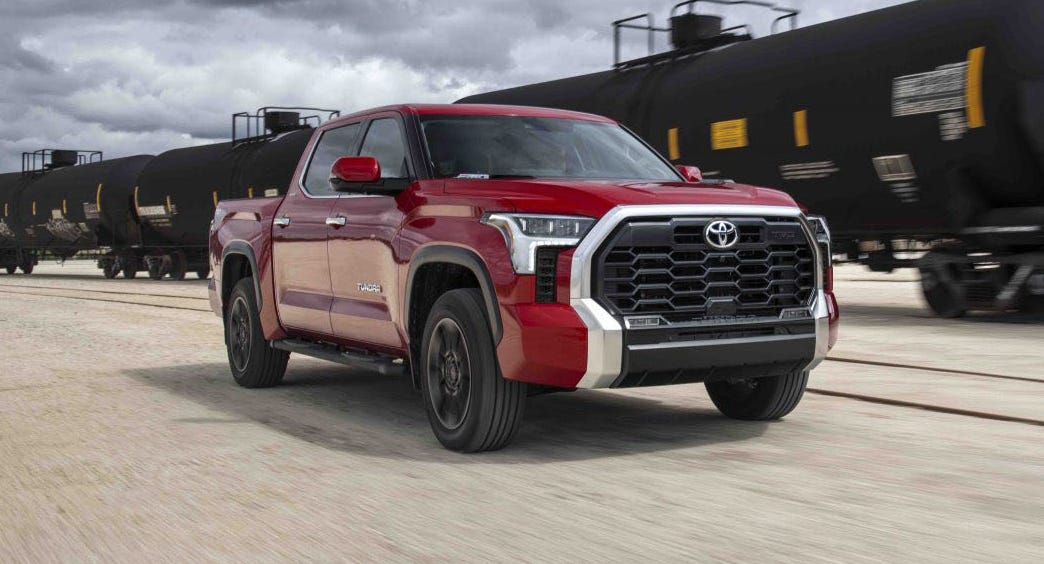 CrewMax 5.5ft Bed
$ 78,223
$87,336 w/ GST, PST
CrewMax 6.5ft Bed
$ 78,594
$87,750 w/ GST, PST
TRD Pro
CrewMax 5.5ft Bed
$ 89,718
$100,170 w/ GST, PST
Platinum
CrewMax 5.5ft Bed
$ 85,629
$95,605 w/ GST, PST
1794
CrewMax 5.5ft Bed
$ 86,865
$96,985 w/ GST, PST
Capstone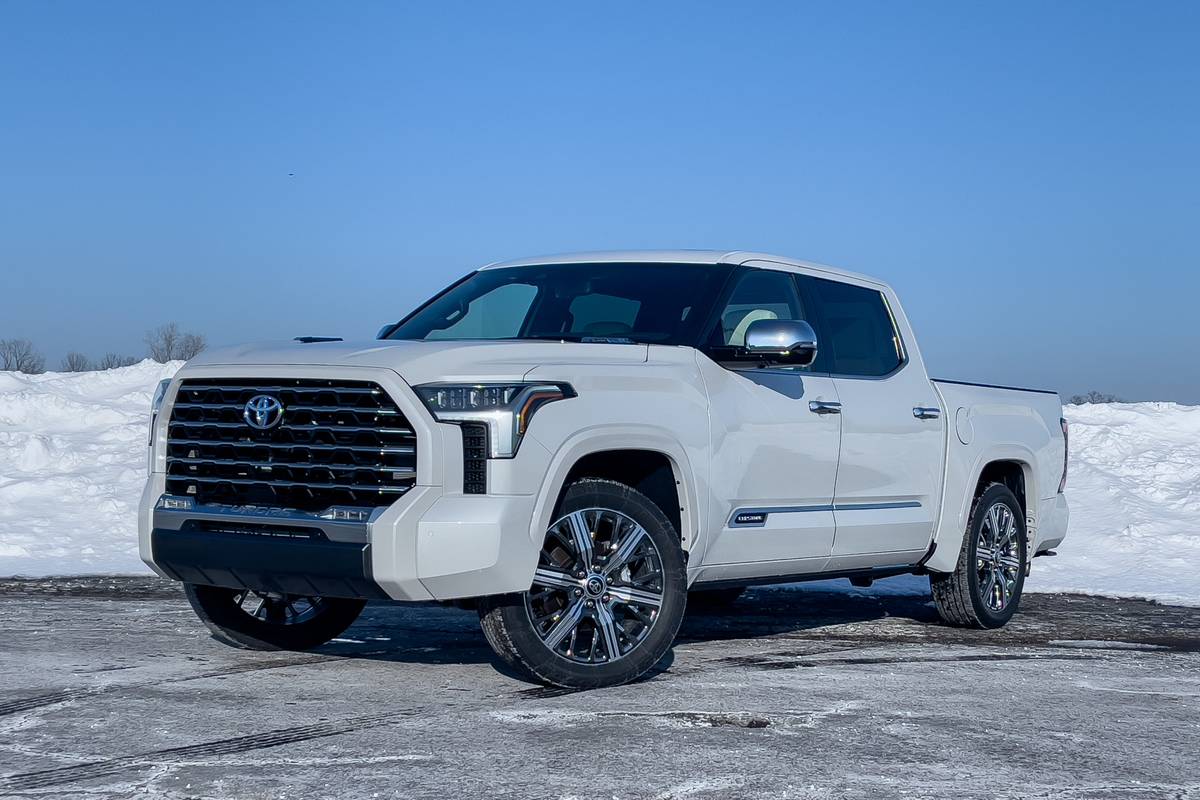 CrewMax w/ 5.5ft Bed
$ 93,415
$104,299 w/ GST, PST
Seat Styles on each Trim
The seats in this vehicle come in a few different styles. Take a look at this gallery to see how they compare visually.
Limited, TRD Off Road
Black SofTex Leather
Limited, TRD Off Road
Grey SofTex Leather
TRD Pro
Black SofTex Leather
TRD Pro
Red SofTex Leather
Platinum
Black Leather
1794
Saddle Tan Leather
Capstone
Black/White Semi-Aniline Leather
Limited
14″ Touchscreen with Silver accents
Limited TRD Off Road
14″ Touchscreen with Silver accents, TRD badged, sport pedals
TRD Pro
14″ Touchscreen with Dark interior, TRD badged, sport pedals, TOYOTA Passenger-Side Badge
TRD Pro
14″ Touchscreen with Red accents, TRD badged, sport pedals, TOYOTA passenger-side badge
Platinum
14″ Touchscreen with silver accents, Platinum Passenger-side badge
1794
14″ Touchscreen with Saddle Tan accents, 1794 Passenger-side badge
Capstone
14″ Touchscreen with White accents, Capstone Passenger-side badge
Powertrain Features
The Tundra hybrid's 3.5L V6 engine is turbocharged by I-Force. A motor/generator powers the i-Force Max's ten-speed automatic transmission. 417 hp and 563 lb-ft become 437 and 583 with the hybrid setup.
Instead of a 3.5L V6, the engine could have a lower 3.4L rating. Due to differences in how Toyota and Natural Resources Canada round, the actual displacement is somewhere in the middle.
The hybrid system in the Tundra generates fuel-free power almost exclusively. It can move on battery power, but it requires a light foot and doesn't last long.
Exterior Features
After nearly two decades since the introduction of the second-generation Tundra, the arrival of the third-generation model was greatly anticipated.
The Tundra's interior matches its sleeker exterior with cutting-edge styling, premium materials, and cutting-edge conveniences.
The body-on-frame TNGA-F platform allowed for the replacement of the old leaf springs in the back with a more modern coil setup.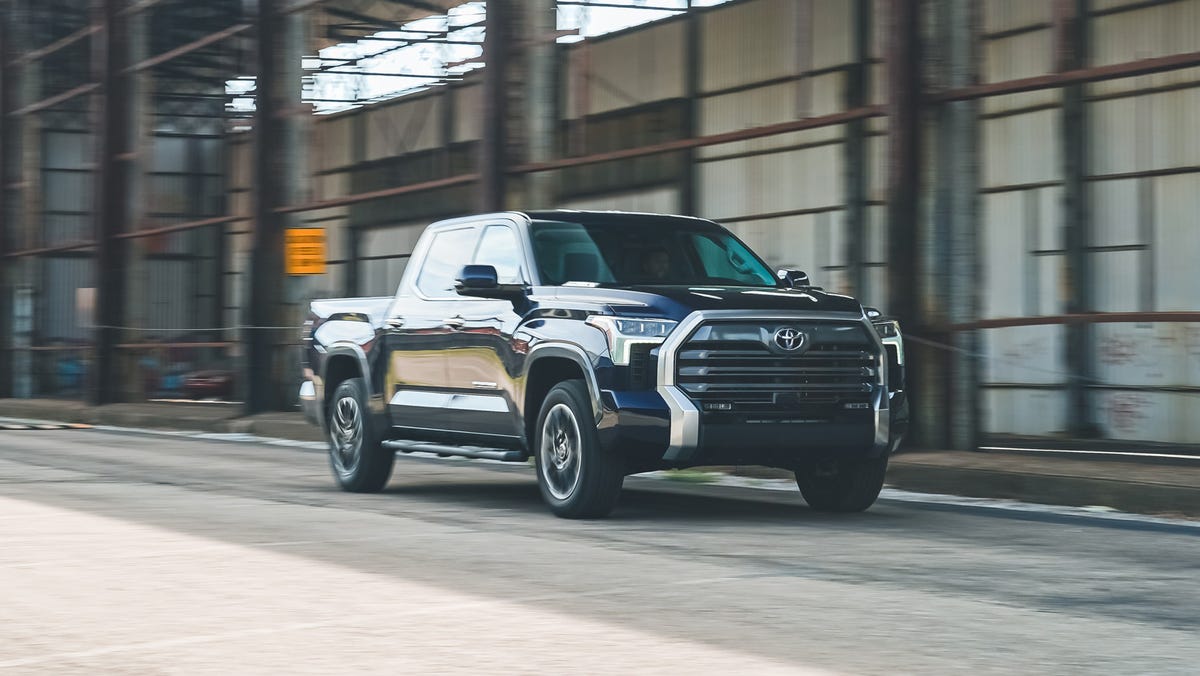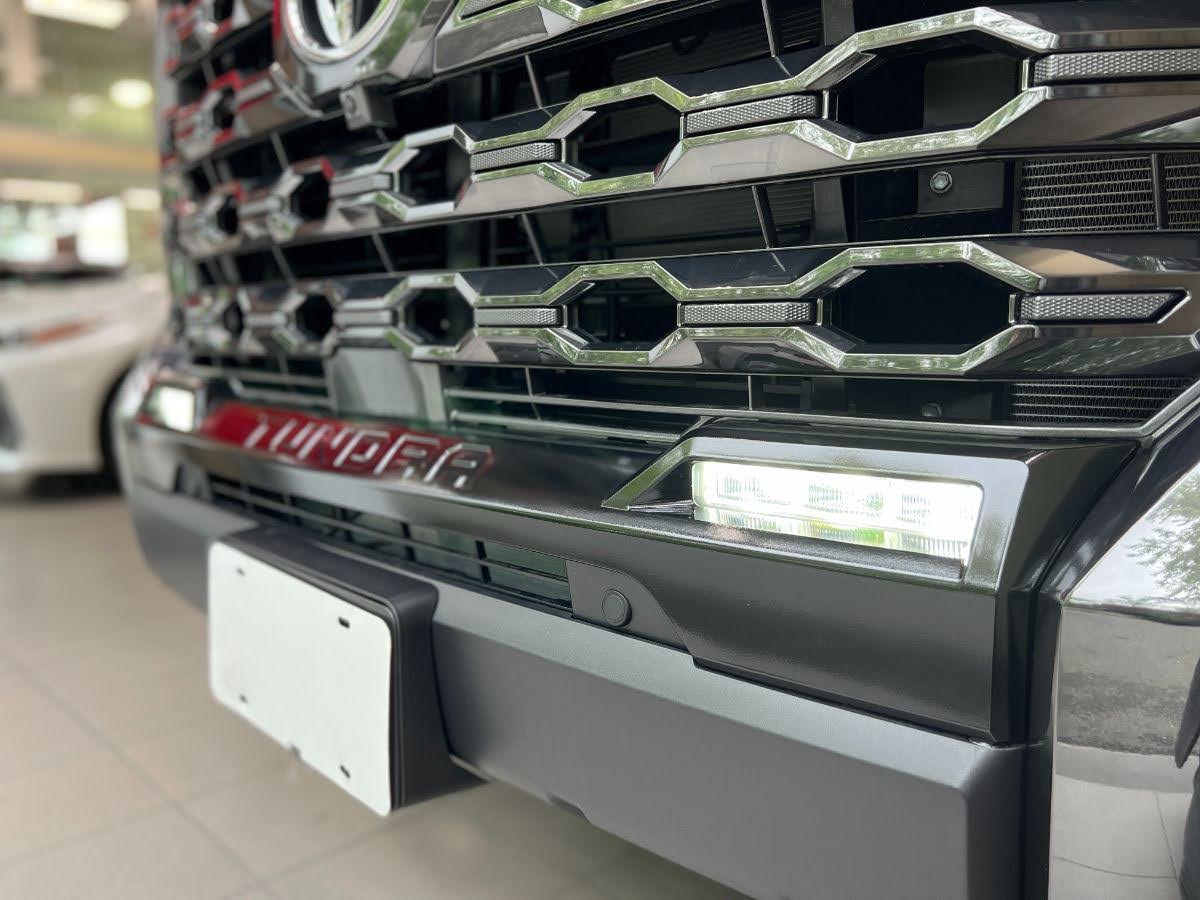 Credit: Car and Driver
Seat Features
When compared to its predecessors, the Tundras of today are vastly superior. Improvements have been made in both seat comfort and noise levels inside.
The Tundra's front seats are highly comfortable and adjustable (up to ten and eight positions, respectively) for both the driver and front passenger.
The ranch's founding year is celebrated with a logo and genuine walnut trim as part of the 1794 package.
Credit: CarBuzz, Toyota, Autotrader
Comfort Features
The Tundra is a comfortable truck for both driver and passenger, making it ideal for long trips. Even though the V6 engine isn't as melodious as the V8 that was offered before, when revved hard, it sounds just right for a full-size truck.
With its panoramic sunroof and unusual full-width power rear window, the Tundra Hybrid gives off an impression of extreme openness and spaciousness. It has decent forward visibility despite the large hood.
Infotainment Features
One of the highlights of the Tundra is its 14-inch touchscreen. The visuals are clean, and the on-screen options are intuitive.
Even though Apple CarPlay and Android Auto are available, some smartphone users may find that the vehicle's native setup is more convenient overall. The standard audio system is more than adequate, and a JBL audio system is included in the higher trim levels.
Subscription Services
All 2024 Toyota Tundra Hybridconfigurations offer several premium services, some of which are free for a limited period and others of which need a subscription fee.
Learn more about each service here:
Remote Connect

Via the Toyota app on compatible smartphones and smartwatches, you can use Toyota Remote Connect and take command of your vehicle from afar. With the help of this feature, you can lock/unlock the doors and start/stop the engine from a distance.
Drive Connect

The most recent navigation system from Toyota updates traffic using cloud technology. Even with a weak signal, traffic and navigation information can be accessed. Get directions at any moment from a live person. Request information from the AI assistant in the car, such as directions or nearby businesses.
Service Connect

Receive vehicle health and maintenance reports. Service Link offers Vehicle Health Reports, Maintenance Alerts, and Maintenance Reminders. Get confidence in knowing the current state of your vehicle's maintenance and performance.
Safety Connect

Stolen Vehicle Finder uses GPS to assist police locate your stolen vehicle. Toyota's 24-hour response centre can dispatch emergency medical services and roadside assistance, as well as notify you of airbag deployment and rear-end crashes.
Learn more about the Toyota Safety Sense System:
Compare Features of TSS 2.5, 2.5+, 3.0
Compare Features of TSS-C and TSS-P