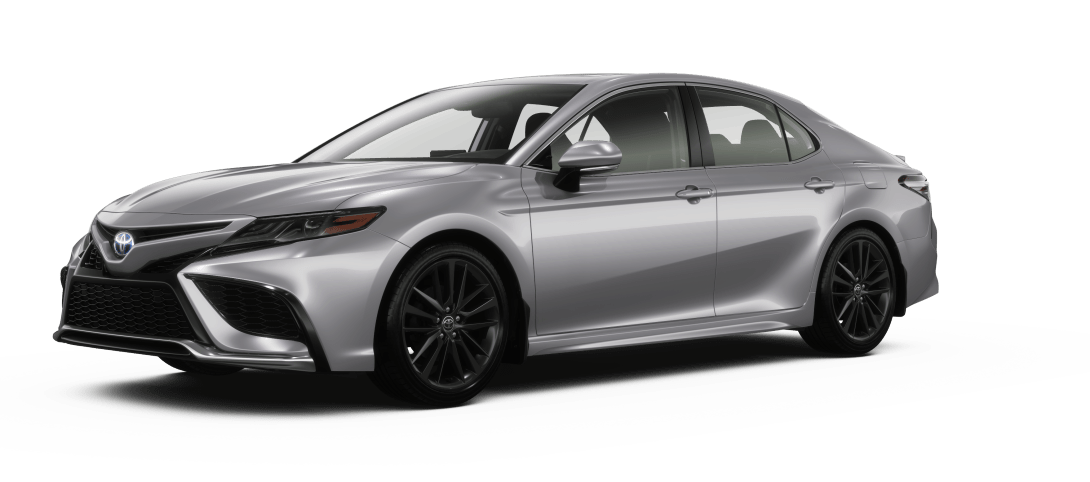 The 2024 Toyota Camry Hybrid has a 2.5-litre inline-4 with 208 hp and features front-wheel drive. TSS 2.5+, Apple CarPlay, Android Auto, and a 7-inch touchscreen display all come standard on the 2023 Toyota Camry Hybrid.
The Camry Hybrid's cabin is roomy enough to accommodate even the longest of families. In the North American market, it is among the best-selling sedans. The trunk is spacious and can accommodate numerous bags.
The Camry's gas version is still available and has a significantly shorter waiting period.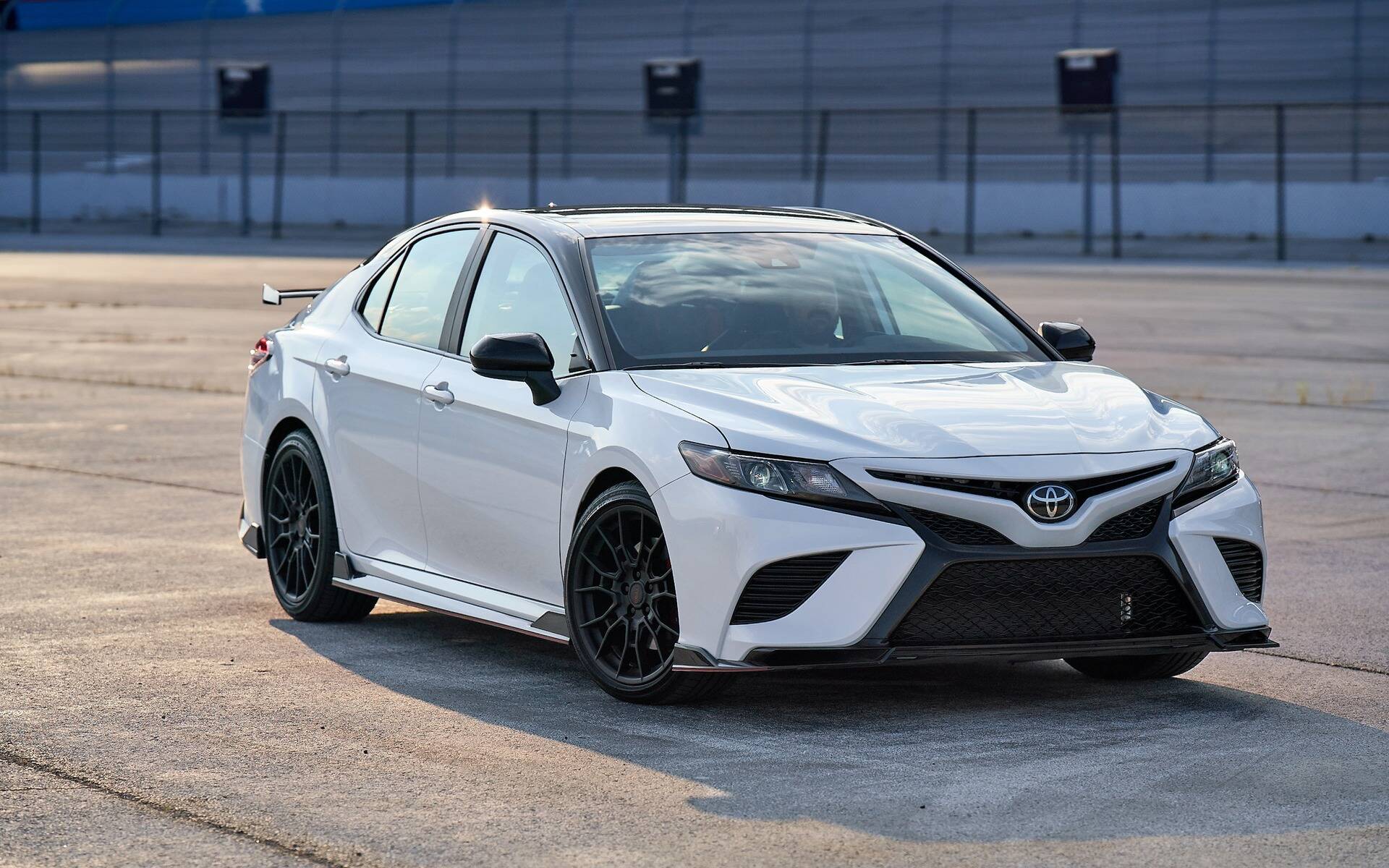 Credit: Guide Auto, MotorBiscuit, Auto User Guide
What are the standard features?
Every 2024 Camry Hybrid trim level comes with standard amenities like heated front seats and paddle shifters.
The most up-to-date Toyota Safety Sense 2.5+ system is included.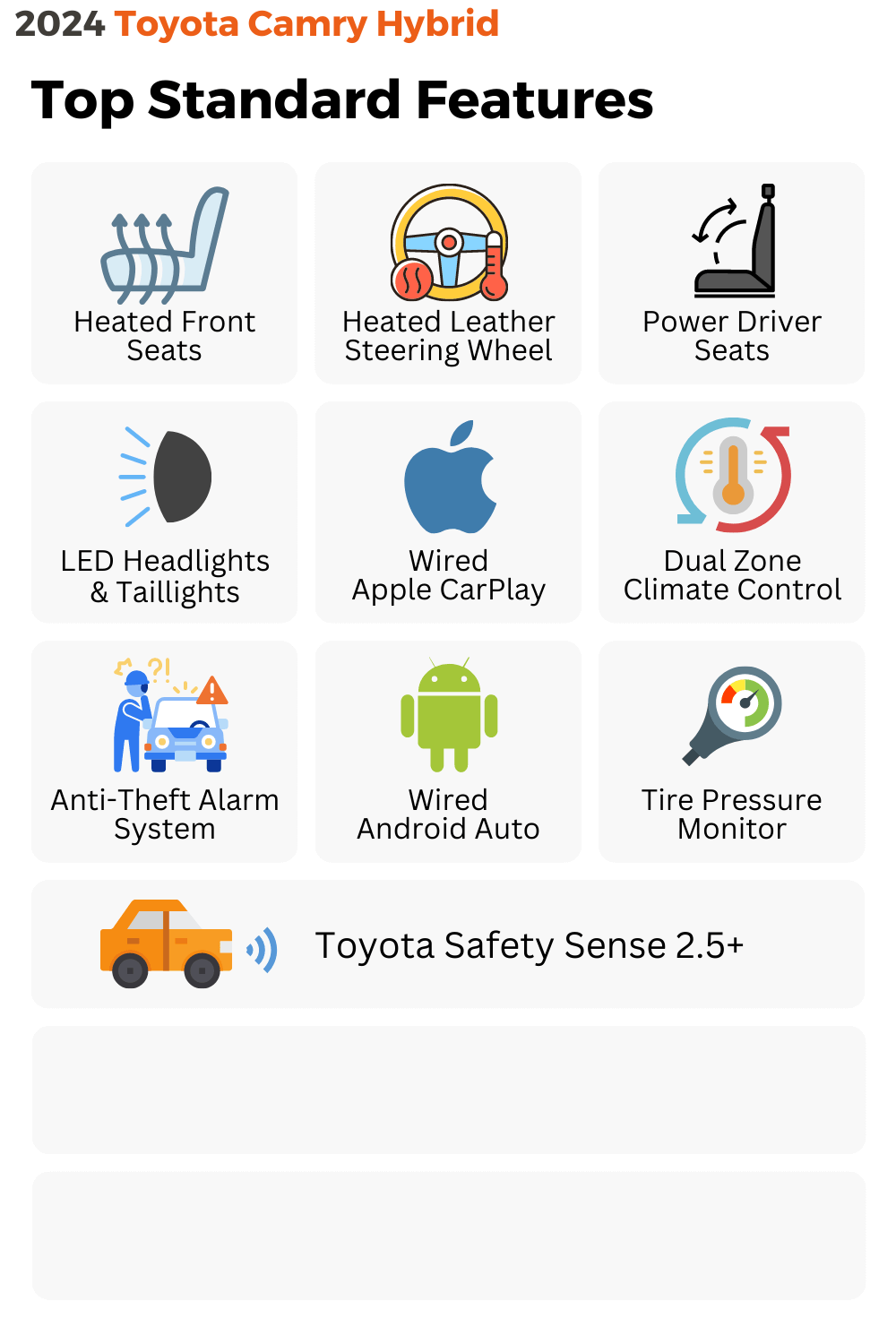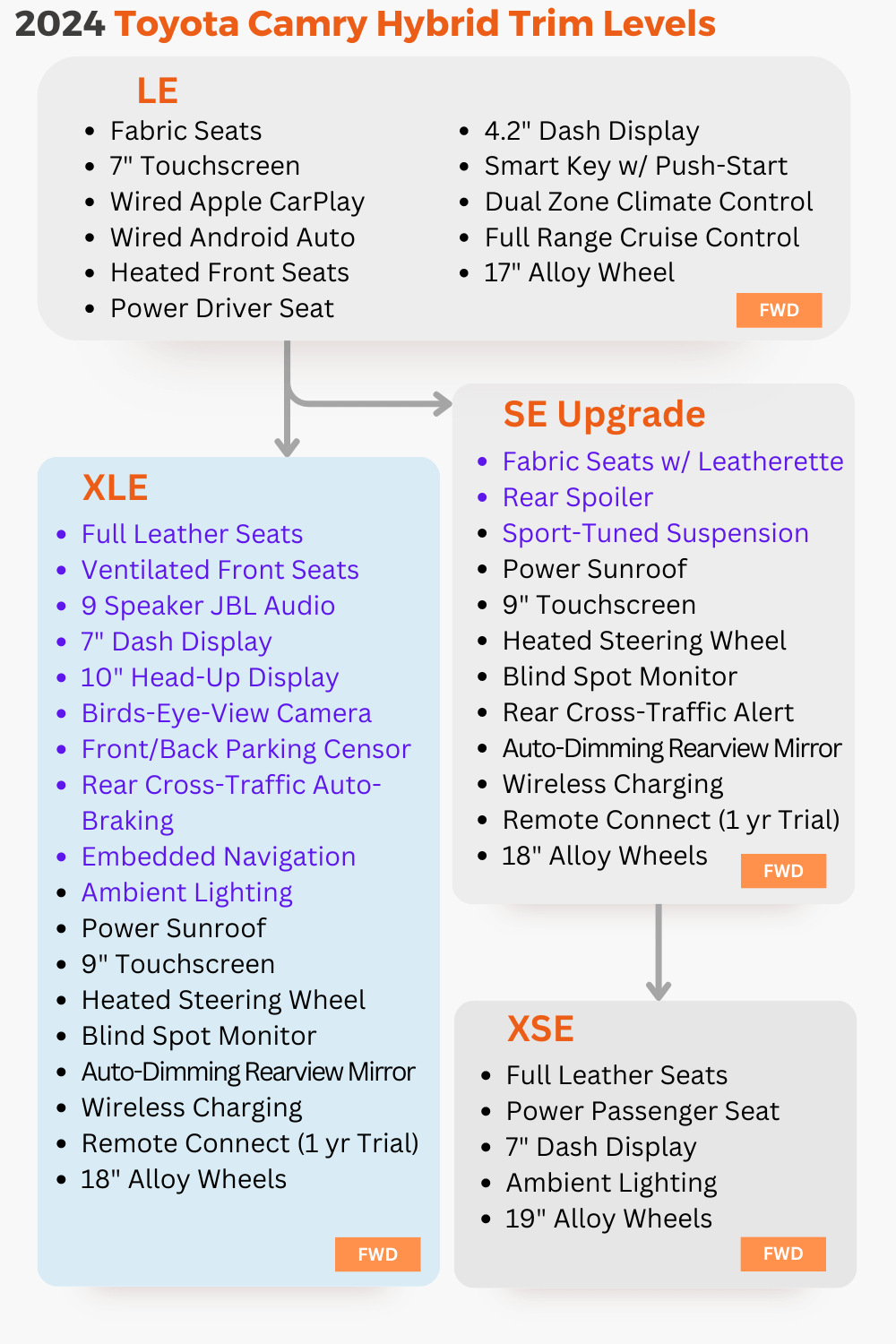 Key features summary
There are 4 Camry Hybrid trim levels, and each one offers a unique set of features.
The Camry Hybrid has full-speed cruise control and lane-keeping assist as standard equipment, unlike the gas-powered Camry.
The Camry Hybrid is one of the few Toyota models that has not been upgraded to include the new Toyota infotainment system, so it still uses the wired versions of Apple CarPlay and Android Auto.
How Much Is The 2024 Toyota Camry Hybrid?
The 2024 Camry Hybrid's MSRP has not yet been announced by Toyota. The prices listed here are for the 2023 model year as of May 2023. We will update this page as soon as new details become available.
LE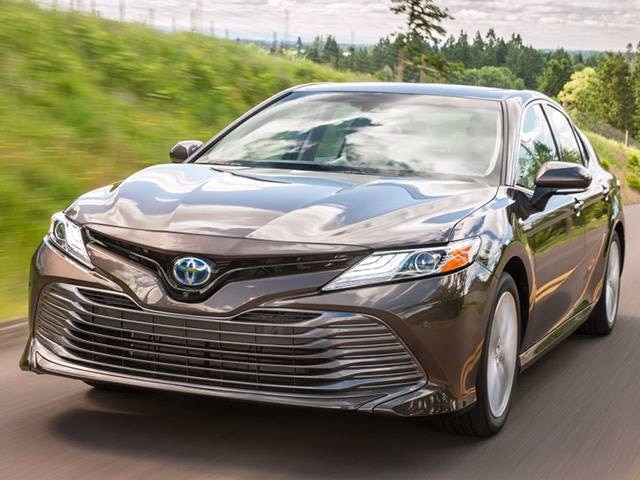 $ 34,925
$39,116 w/ GST, PST
SE Upgrade
$ 38,205
$42,789 w/ GST, PST
XSE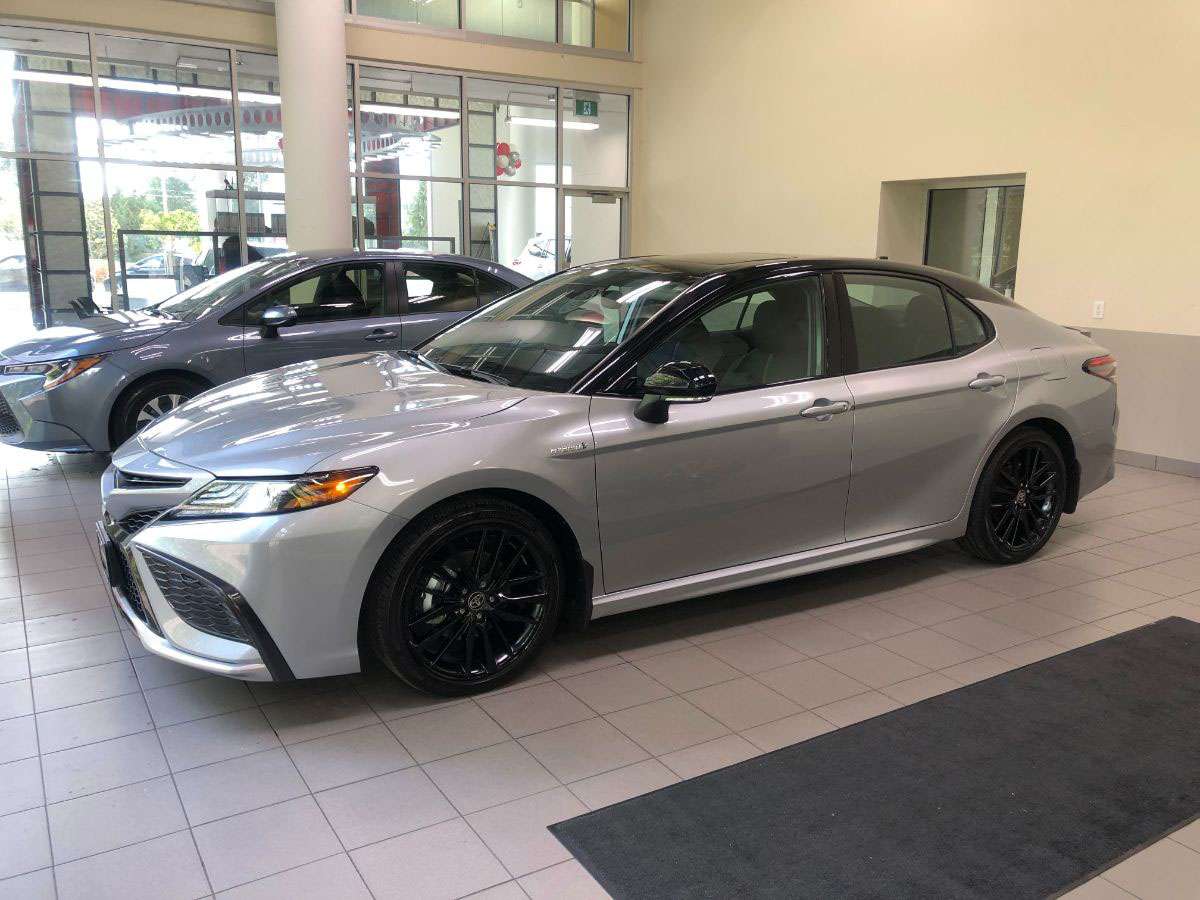 $ 41,525
$46,508 w/ GST, PST
XLE
$ 43,725
$46,508 w/ GST, PST
Seat Design
The seats in this vehicle come in a few different styles. Take a look at this gallery to see how they compare visually.
LE
Black Fabric
SE
Black Fabric w/ Leatherette
XSE, xLE
Black Leather with white stitches
XSE
Red Leather
XLE
Grey Quilting Leather
XLE
Chateau Quilting Leather
LE
Black Dashboard With 7″ Touchscreen
SE
Black Dashboard + 9″ Touchscreen
XSE
Black Dashboard + 9″ Touchscreen
XSE
Black Dashboard + 9″ Touchscreen, Red Accents
XLE
Black Dashboard + 9″ Touchscreen, White colour dash gauges
XLE
Black Dashboard + 9″ Touchscreen, Grey Accents
XLE
Black Dashboard + 9″ Touchscreen, Chateau Accents
Trials and Subscriptions
All 2024 Toyota Camry Hybrid configurations offer several premium services, some of which are free for a limited period and others of which need a subscription fee.
Learn more about each service here:
Remote Connect

Via the Toyota app on compatible smartphones and smartwatches, you can use Toyota Remote Connect and take command of your vehicle from afar. With the help of this feature, you can lock/unlock the doors and start/stop the engine from a distance.
Drive Connect

The most recent navigation system from Toyota updates traffic using cloud technology. Even with a weak signal, traffic and navigation information can be accessed. Get directions at any moment from a live person. Request information from the AI assistant in the car, such as directions or nearby businesses.
Service Connect

Receive vehicle health and maintenance reports. Service Link offers Vehicle Health Reports, Maintenance Alerts, and Maintenance Reminders. Get confidence in knowing the current state of your vehicle's maintenance and performance.
Safety Connect

Stolen Vehicle Finder uses GPS to assist police locate your stolen vehicle. Toyota's 24-hour response centre can dispatch emergency medical services and roadside assistance, as well as notify you of airbag deployment and rear-end crashes.
Learn more about the Toyota Safety Sense System:
Compare Features of TSS 2.5, 2.5+, 3.0
Compare Features of TSS-C and TSS-P
Specifications
ENGINE
2.5 Litres 4-Cylinder w/ Hybrid Synergy Drive
TRANSMISSION
eCVT
DRIVETRAIN
FWD
HORSEPOWER
208
TORQUE
n/a
TOWING CAPACITY
n/a
FUEL ECONOMY (CITY-HWY-COMBINED)
5.3/5.0/5.1 L/100km 4.9/4.8/4.9 L/100km (LE)
FUEL CAPACITY
49 Litres
FUEL TYPE
Regular
LENGTH
489.5cm / 192.7in
488cm / 192.1in (LE, XLE)
WIDTH
183.9cm / 72.4in
HEIGHT
144.5cm / 56.9in
CARGO CAPACITY
15.1 cu.ft
GROUND CLEARANCE
14.5cm / 5.7in
NUMBER OF SEATS
5
NUMBER OF AIRBAGS
10
MANUFACTURING COUNTRY
Aichi, Japan
LAST REDESIGN
2018
Currently 8th Generation