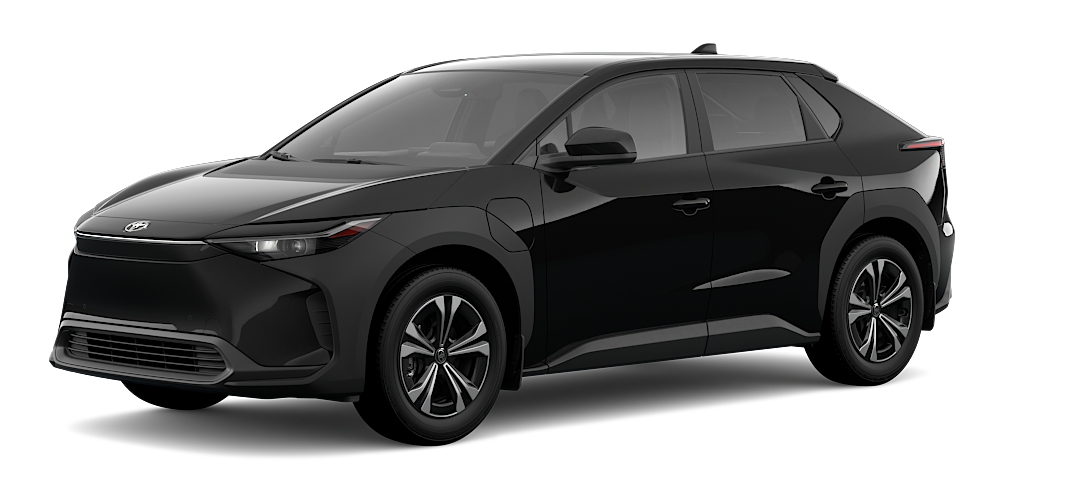 The 2023 bZ4X crossover is distinguished by the unique design that sets it apart from Toyota's gasoline-powered SUVs. With a more spacious and open interior, as well as greater rear legroom, the new look gives it a more comfortable and convenient driving experience.
The Toyota bZ4X SUV is Toyota's first modern battery electric vehicle (BEV). The bZ4X is based on the e-TNGA platform, which was created in collaboration with Subaru.
Four trim levels are available for the launch, starting from $44,990. The base trims are single-motor FWD models with a driving range of 406km, while the twin-motor AWD models include a 367km driving range.
How Much Is The 2023 Toyota bZ4X?
Prices are inclusive of the $5,000 Canadian government rebate as listed on Toyota Canada's website in June 2023.
In addition, depending on your personal or family income, you may be eligible for a provincial rebate of up to $4,000.
The list of pricing below does not include any applicable taxes. These prices, according to their website, include dealer fees up to $990, $100 in air conditioning charges, $25 in tire levies, and $1,930 in freight and PDI.
Because there are wait times involved and Toyota changes the prices on their website every few months, check toyota.ca before you pick up your car to ensure you have the most up-to-date pricing.
L
$ 43,030
$48,793 w/ GST, PST
LE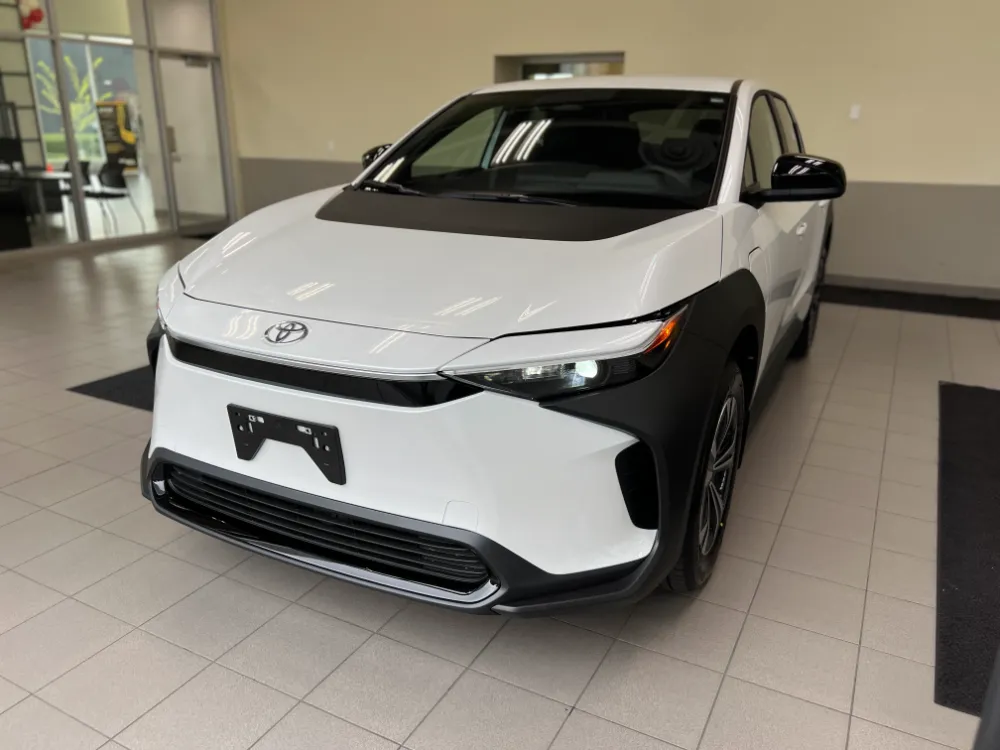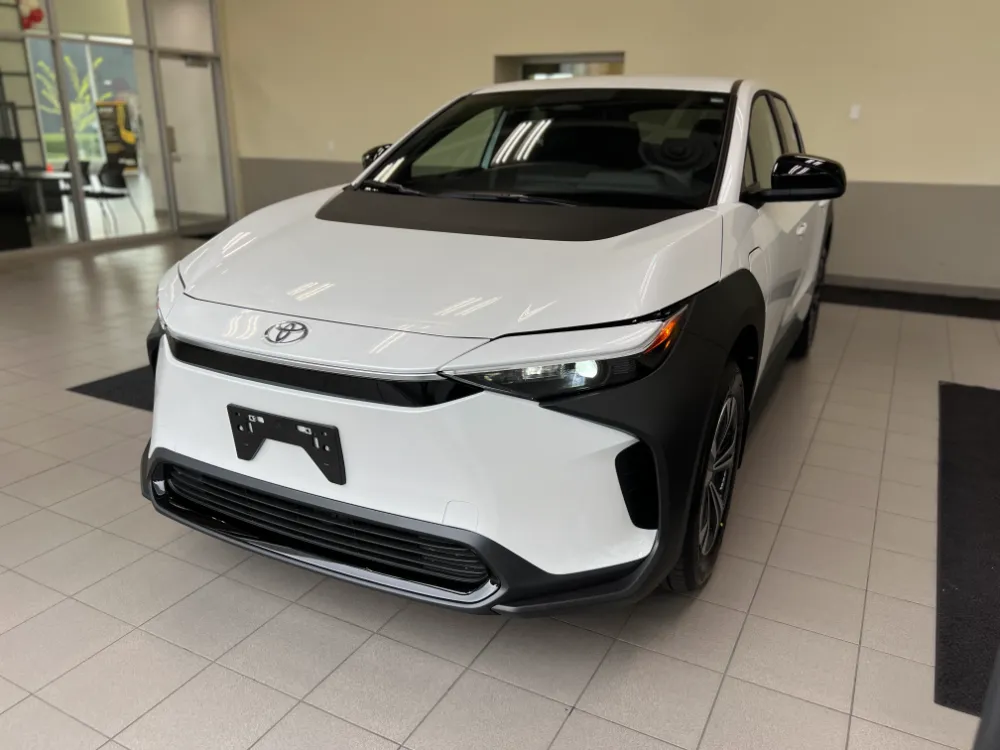 $ 48,030
$54,393 w/ GST, PST
XLE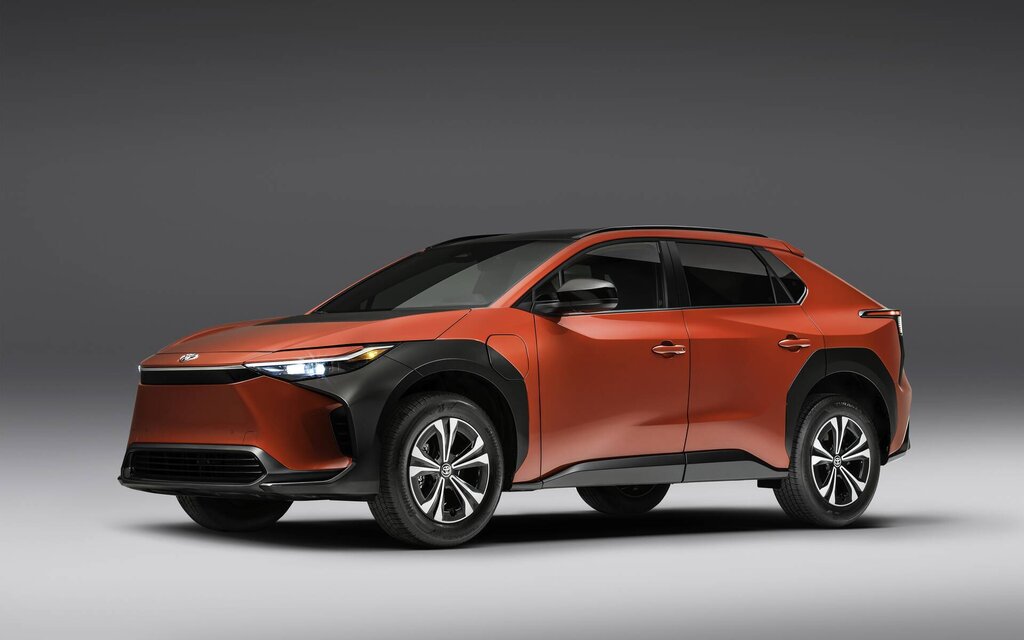 $ 53,030
$59,993 w/ GST, PST)
XLE Technology
$ 60,790
$68,684 w/ GST, PST
Subscription Services
All 2024 Toyota bZ4X configurations offer several premium services, some of which are free for a limited period and others of which need a subscription fee.
Learn more about each service here:
Remote Connect

Via the Toyota app on compatible smartphones and smartwatches, you can use Toyota Remote Connect and take command of your vehicle from afar. With the help of this feature, you can lock/unlock the doors and start/stop the engine from a distance.
Drive Connect

The most recent navigation system from Toyota updates traffic using cloud technology. Even with a weak signal, traffic and navigation information can be accessed. Get directions at any moment from a live person. Request information from the AI assistant in the car, such as directions or nearby businesses.
Service Connect

Receive vehicle health and maintenance reports. Service Link offers Vehicle Health Reports, Maintenance Alerts, and Maintenance Reminders. Get confidence in knowing the current state of your vehicle's maintenance and performance.
Safety Connect

Stolen Vehicle Finder uses GPS to assist police locate your stolen vehicle. Toyota's 24-hour response centre can dispatch emergency medical services and roadside assistance, as well as notify you of airbag deployment and rear-end crashes.
Learn more about the Toyota Safety Sense System:
Compare Features of TSS 2.5, 2.5+, 3.0
Compare Features of TSS-C and TSS-P