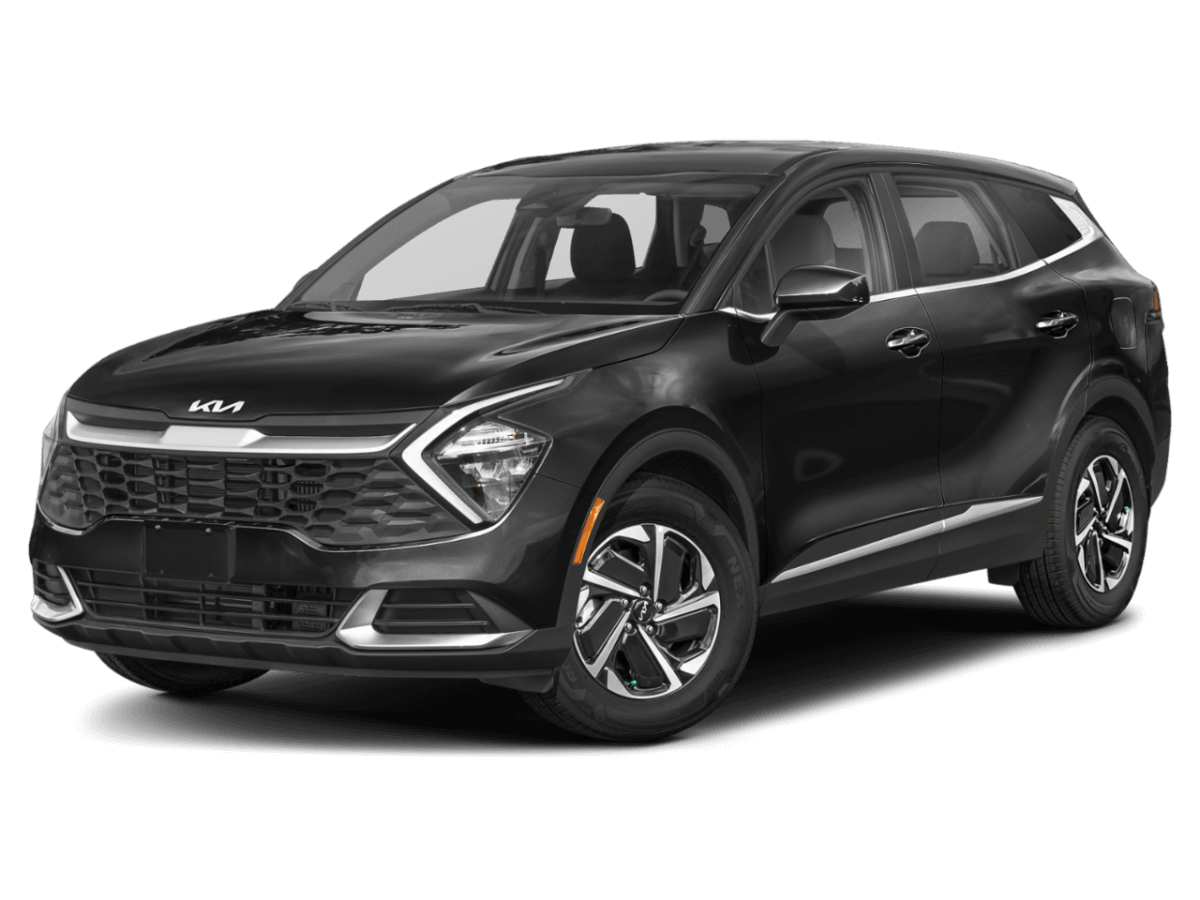 2023 Kia Sportage Levels Guide
When compared to other compact crossovers, the 2023 Kia Sportage stands out because of its bold and confident design. The Kia's unusual front end is highlighted by its headlamps and grille.
The Sportage is powered by a 2.5-litre four-cylinder engine producing 187 horsepower and an 8-speed automated transmission. The hybrid model uses a combination of a turbocharged 1.6-litre inline-four and a single electric motor to produce 226 horsepower. Front-wheel drive or all-wheel drive can be matched with either engine.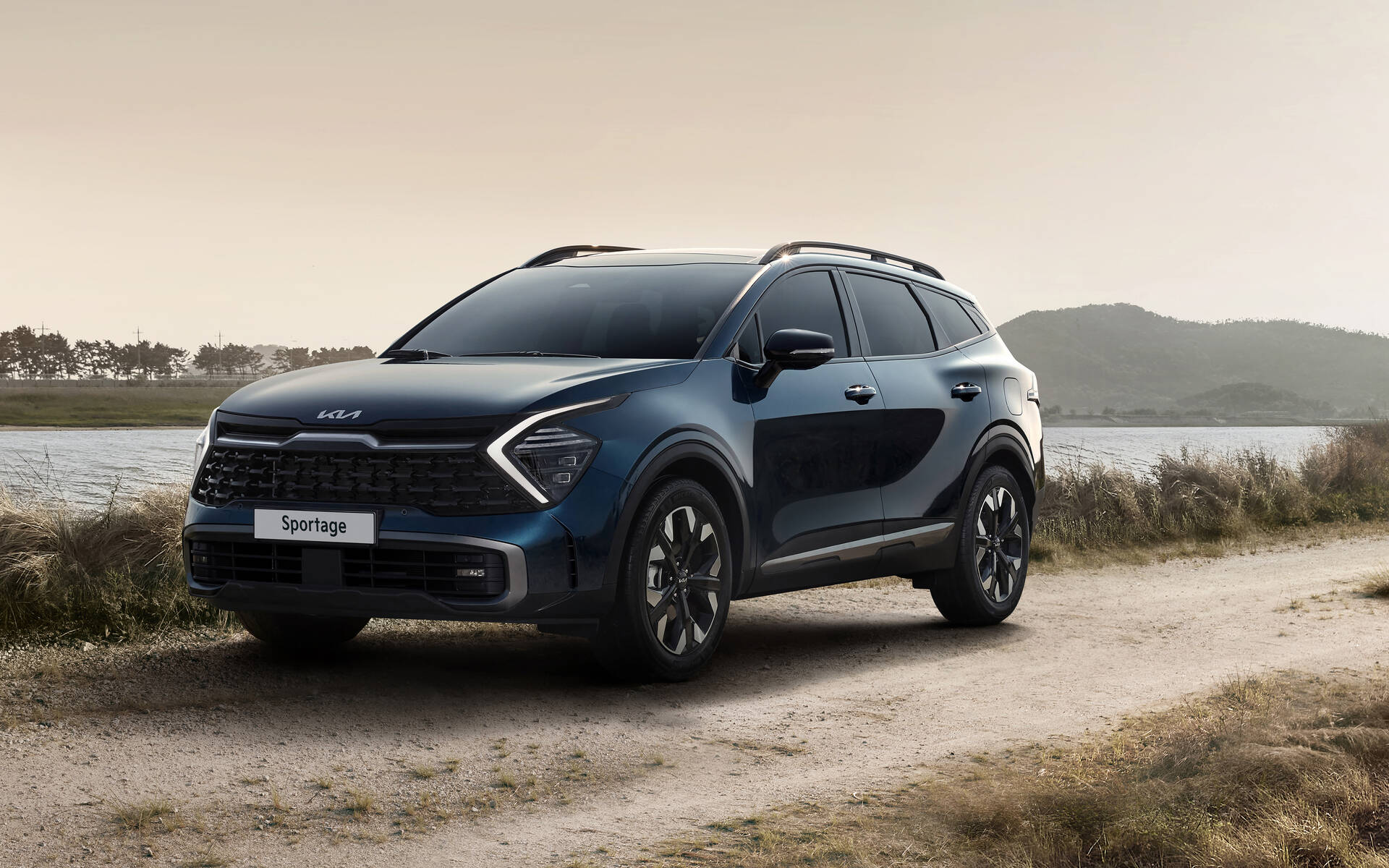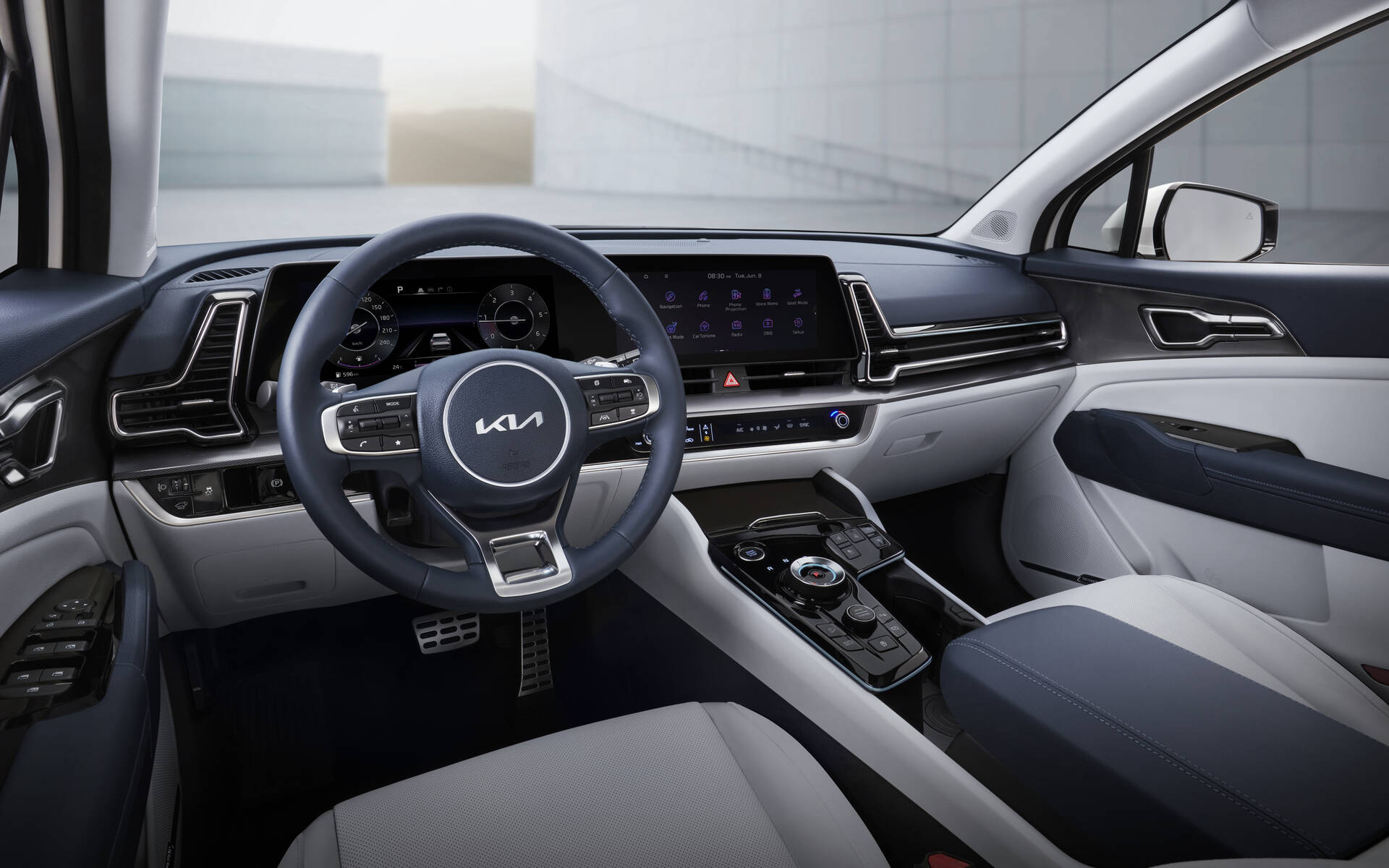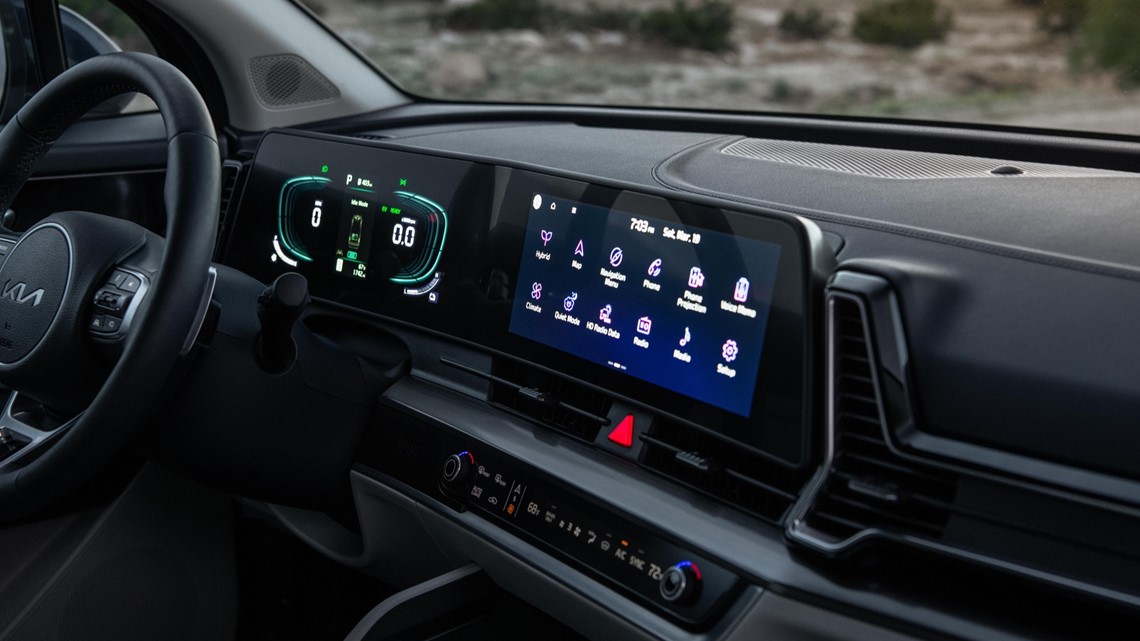 Credit: Guide Auto, WTHR
The 2023 Kia Sportage's cabin is modern and stylish, with a large digital display dominating the dashboard and other stylish touches drawing the eye. The piano-black bezel of the controls in the centre console is home to a rotary shift knob and a push-to-start button.
With its larger overall dimensions and longer wheelbase, the Sportage offers greater storage space in the rear than its competitors. For further flexibility, the cargo area features a split floor.
The newest model of Kia's Sportage compact crossover SUV is larger and more luxurious than its predecessors. The Sportage competes with cars like the Hyundai Tucson, Toyota RAV4, Honda CR-V, and Ford Escape since it can seat five people and has new off-road-leaning grades.
What is the 2023 Kia Sportage X-Line?
X-Line upgrades are mainly for show, even though Kia markets the Sportage as off-road-ready. The Sportage is a rather small and lightweight crossover, but it lacks proper underbody protection. However, you can count on the Sportage to drive well on paved roads. The driver assistance technologies make daily commutes a breeze whether in bumper-to-bumper traffic or driving over a curved road.
The 2023 Kia Sportage's forward collision assist now includes left-turn safeguards, and the highlight of the suite is the blind spot camera feed that is displayed in the instrument cluster once the turn signal is engaged.
Compare the Trims & Specs
| | | | | | | |
| --- | --- | --- | --- | --- | --- | --- |
| | | | | | | |
| | | | | | | |
| | | | | | | |
| | | | | | | |
| | | | | | | |
| | | | | | | |
| | | | | | | |
| | | | | | | |
| | | | | | | |
| | | | Quilt-pattern leather seats (synthetic) | Leather seats (synthetic) | Quilt-pattern leather seats (synthetic) | Quilt-pattern leather seats (synthetic) |
| | | | | | | |
| | | | | | | |
| | | | Power adjustable driver's seat w/ 2-way Lumbar | Power adjustable driver's seat w/ 2-way Lumbar | Power adjustable driver's seat w/ 2-way Lumbar | Power adjustable driver's seat w/ 2-way Lumbar |
| | | | | | Power adjustable passenger's seat | Power adjustable passenger's seat |
| | | | | | | |
| Driver Seat Memory System | | | | | Driver's seat memory function | Driver's seat memory function |
| | | | | | | |
| | | | | | | |
| | | | | | | |
| | 4.2" Supervision LCD/TFT instrument cluster | 4.2" Supervision LCD/TFT instrument cluster | 4.2" Supervision LCD/TFT instrument cluster | 4.2" Supervision LCD/TFT instrument cluster | 4.2" Supervision LCD/TFT instrument cluster | 12.3" Supervision LCD/TFT instrument cluster |
| | | | | | | |
| | | | | | | |
| Rear View Mirror Features | | | | | | |
| Automatic Climate Control | | | | Dual-zone automatic climate control | Dual-zone automatic climate control | Dual-zone automatic climate control |
| Smart Key System w/ Push-to-Start | | | | | | |
| Integrated Garage Door Opener | | | | | | |
| | | | | | | |
| | | | | | | |
| | | | | | | |
| | | | | 12.3" multimedia interface | 12.3" multimedia interface | 12.3" multimedia interface |
| | | | | | | Harman Kardon premium audio system |
| | | | | | | |
| | | | | | | |
| | | | | Front and rear USB charging ports | Front and rear USB charging ports | Front and rear USB charging ports |
| Integrated Remote Engine Start | | | | w/ Kia Connect | w/ Kia Connect | w/ Kia Connect |
| Embedded Navigation System | | | | | | |
| | | | | | | |
| | | | | | | |
| | | | | | | |
| | | | | | | |
| | | | | | | |
| | | | | | | |
| | | | | | | |
| | | | | | | |
| | | | | | | |
| Fuel Economy (city/hwy/combined) | 9.3/7.4/8.4 L/100km Regular, 54L Tank | 10.4/8.5/9.5 L/100km Regular, 54L Tank | 10.4/8.5/9.5 L/100km Regular, 54L Tank | 10.4/8.5/9.5 L/100km Regular, 54L Tank | 10.4/8.5/9.5 L/100km Regular, 54L Tank | 10.4/8.5/9.5 L/100km Regular, 54L Tank |
| | | | | | | |
| | | | | | | |
| | | | | | | |
| | | | | | | |
| | | | | | | w/ Blind view monitor and Around view monitor |
| Anti-Collision System w/ Auto-Braking Capability | Forward collision-avoidance assist | Forward collision-avoidance assist | Forward collision-avoidance assist | Advanced forward collision-avoidance assist with junction turning function | Advanced forward collision-avoidance assist with junction turning function | Advanced forward collision-avoidance assist with junction turning function |
| | Lane Keep Assist and Lane Follow Assist | Lane Keep Assist and Lane Follow Assist | Lane Keep Assist and Lane Follow Assist | Lane Keep Assist and Lane Follow Assist | Lane Keep Assist and Lane Follow Assist | Lane Keep Assist and Lane Follow Assist |
| Dynamic Radar Cruise Control | | | | | | Smart cruise control and Highway Drive Assist |
| | | | | | | |
| Tire Pressure Monitoring System | | | | | | |
| Blind Spot Monitor System w/ Rear Cross Traffic Alert | | | | | | w/ Parking collision avoidance assist - reverse |
| Parking Clearance System w/ Sonar Detection | | | | | Front and Rear parking sensors | Front and Rear parking sensors |
| | | | | | | |
| | | | | | | |
| | | | | | | |
| | | | 19" alloy wheels with Michelin tires | | | 19" alloy wheels with Michelin tires |
| | | | | Panoramic sunroof w/ Solar glass | Panoramic sunroof w/ Solar glass | Panoramic sunroof w/ Solar glass |
| Power Backdoor Open/Close | | | | | | |
| | Power and heated sideview mirrors | Power and heated sideview mirrors | Power and heated sideview mirrors w/ signal repeaters | Power and heated sideview mirrors | Power and heated sideview mirrors | Power and heated sideview mirrors w/ signal repeaters |
| | | | | | | |
| | | | | | | |
| | | | | | | |
| | | | | | | |
| | | | | | | |
| | | | | | | |
| | LED multi-reflection headlights | LED multi-reflection headlights | LED multi-reflection headlights | LED multi-reflection headlights | LED multi-reflection headlights | Projection LED headlights |
| | LED positioning lights, LED daytime running lights, and LED & bulb combination taillights | LED positioning lights, LED daytime running lights, and LED & bulb combination taillights | LED positioning lights, LED daytime running lights, and LED & bulb combination taillights | LED positioning lights, LED daytime running lights, LED & bulb combination taillights, LED fog lights | LED positioning lights, LED daytime running lights, LED & bulb combination taillights, LED fog lights | LED positioning lights, LED taillights, LED & bulb combination taillights, LED fog lights |
| | LED high mount stop light, Trailer lighting pre-wiring | LED high mount stop light, Trailer lighting pre-wiring | LED high mount stop light, Trailer lighting pre-wiring | LED high mount stop light, Trailer lighting pre-wiring | LED high mount stop light, Trailer lighting pre-wiring | LED high mount stop light, Trailer lighting pre-wiring |
| | | | | | | |
| | | | | | | |
| | | | | | | |
| | | | | | | |
| | | | | | | |
| | | | | | | |