Although it's possible to estimate fixed costs like car payments, insurance, and gas, variable costs like repairs and maintenance are considerably trickier to plan for.
Whether you're looking for a pickup truck, a family sedan, or an SUV, you should make sure to buy a reliable compact SUV to protect your investment.
In order to find the most reliable compact SUV, we analyzed RepairPal's reliability ratings. The reliability rating they provide is founded on data collected from actual service calls, including the amount spent, the frequency of service calls, and the severity of any problems.
What is the RepairPal Reliability Rating?
RepairPal has provided reliable, unbiased, and valuable car resources for over 15 years. Therefore, you can put your faith in their ratings. Their reliability rating takes into account the price, frequency, and severity of unexpected repairs and maintenance to produce an overall assessment of the vehicle's dependability.
Use the reliability rating to compare the vehicle's dependability, ownership costs, and other aspects to those of similar vehicles and the industry average. Cars from 2010-2019 are included in their reliability rating.
What are the top 4 reliable compact SUVs you can buy?
If you're looking for a new crossover and reliability is a must, these four models are worth considering.
4. Toyota RAV4
RepairPal Reliability Rating: 4/ 5
The low average annual cost of $585 ($429 USD) for repairs speaks to the low total cost of ownership. The RAV4 is one of the more reliable cars on the road because it costs less to fix and breaks down less often.
The original Toyota RAV4 created the compact SUV market in the mid-1990s, and its successive generations have all maintained the excellent standards established by the original. Although the RAV4 remains one of the most popular SUVs on the market, it has recently fallen in its rankings.
With the makeover, Toyota altered the RAV4's proportions to give it a more rugged appearance, borrowing design influences from its truck-based cars. The RAV4 has a roomy cabin, a user-friendly media system, and a powerful 2.5-litre four-cylinder engine that generates 203 horsepower.
Although the RAV4 is generally a reliable vehicle, you should be aware of the fact that there are still certain issues that could arise. Common problems with this SUV include faulty vapour canisters and an inaccurate fuel gauge.
The SUV is noticeably smaller in length, width, and height compared to its forerunner. Sadly, the reduction in space for passengers and freight is an unavoidable consequence of these modifications.
3. Mazda CX-5
RepairPal Reliability Rating: 4.5 / 5
With an average annual cost of $610 ($447 USD) for maintenance, the car has a low total cost of ownership. The CX-5 is one of the more reliable SUVs on the road due to its low repair costs and low repair frequency.
Mazda enhanced the CX-5's ride quality, noise suppression, and interior quality greatly for its second generation while keeping the dynamic handling that made the original model so pleasurable.
It's well-regarded as a top pick among compact SUVs. Unlike the Honda CR-V and Subaru Forester, which are both completely reasonable options, the CX-5 has a touch of fun.
The CX-5 is essentially a somewhat larger and all-wheel-drive Miata. Two engines are housed beneath the hood, one of which is a 2.5-litre four-cylinder with roughly 187 horsepower. The other one is a 2.5-litre four-cylinder turbocharged engine that produces 227 horsepower. A six-speed automatic transmission is mated to it.
2. Honda CR-V
RepairPal Reliability Rating: 4.5 / 5
Excellent ownership expenses are indicated by an annual average repair cost of $550 ($407 USD). The CR-V is among the most reliable compact SUV due to its low repair costs and low repair frequency.
All-new styling for the 2023 Honda CR-V, both outside and internally. It's bigger and has more room inside for travellers. Its inside features a stylish look that recalls the Civic and is matched by cutting-edge technology, like as a 9.0-inch touchscreen entertainment system with wireless Apple CarPlay and Android Auto.
Standard on every CR-V is a suite of driver assistance features that includes adaptive cruise control, blind spot monitoring, and lane-keeping assistance. The base engine is a turbo-four producing 190 horsepower, while the hybrid system is good for 204. The CR-V is available with either a front-wheel drive or all-wheel drive system, and both engines provide a smooth ride and reliable, albeit uninspiring, handling.
1. Honda HR-V
RepairPal Reliability Rating: 5 / 5
With a low annual maintenance cost of $410 ($301 USD), the vehicle offers low total cost of ownership. The HR-V is among the more reliable SUV vehicles on the road due to its lower repair costs and reduced frequency of breakdowns.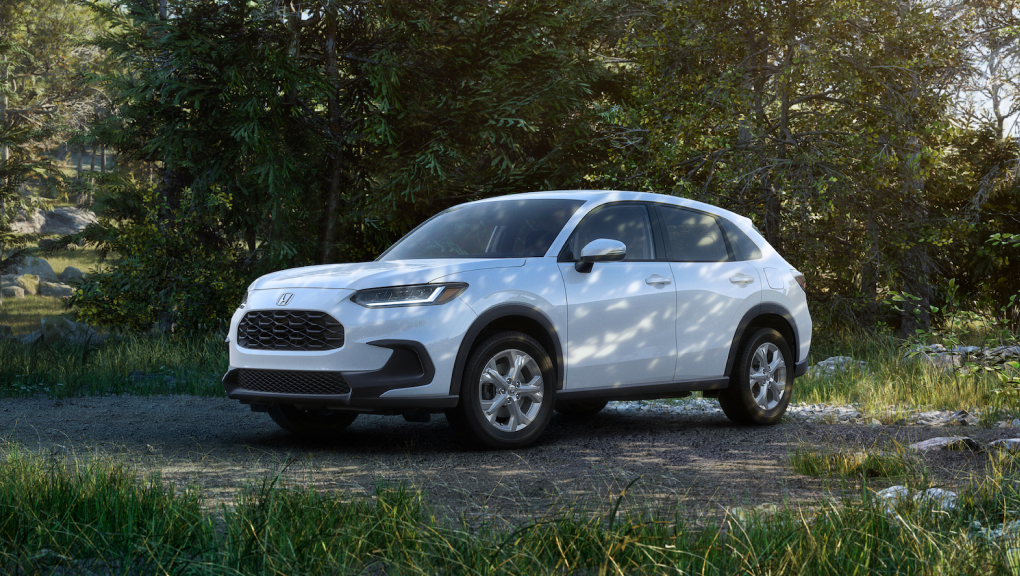 The Honda HR-V, a revamped subcompact SUV, now rides on the same compact-car platform as the Honda Civic, making it both roomier and nicer to be in. The HR-V impresses us with its spacious cabin, straightforward controls, and excellent gas mileage. However, it has sluggish acceleration, a loud interior, and a stiff ride. These drawbacks make it a poor alternative to the Subaru Crosstrek.
One of the Honda HR-V's selling points is its low fuel consumption. The IIHS (Insurance Institute for Highway Safety) named it a Top Safety Pick, while the NHTSA (National Highway Traffic Safety Administration) gave it a perfect score in crash tests. However, its dependability is often inconsistent. The in-car technology and entertainment system might use some upgrades.
Which reliable compact SUV Should You buy?

Its rock-solid driving system, which was lauded for its superior performance by both consumers and critics, contributed to its outstanding reliability ratings. That's partly because of the 141 horsepower generated by the 1.8-litre four-cylinder engine. The slow acceleration is probably the biggest negative.