Mazda is doing what no other mass-market automaker is doing these days: revamping and rebranding its crossover portfolio while also maintaining passenger car sales.
Customers who have previously written off Mazda may now be interested because of the brand's dramatic redesign. For 2023, one vehicle joins the roster with additional capabilities, and another gets powertrain modifications to improve the driving experience. Even the most popular crossover of the brand's lineup has been updated with a new high-end hue.
For their 2023 models, they're also making a number of other adjustments: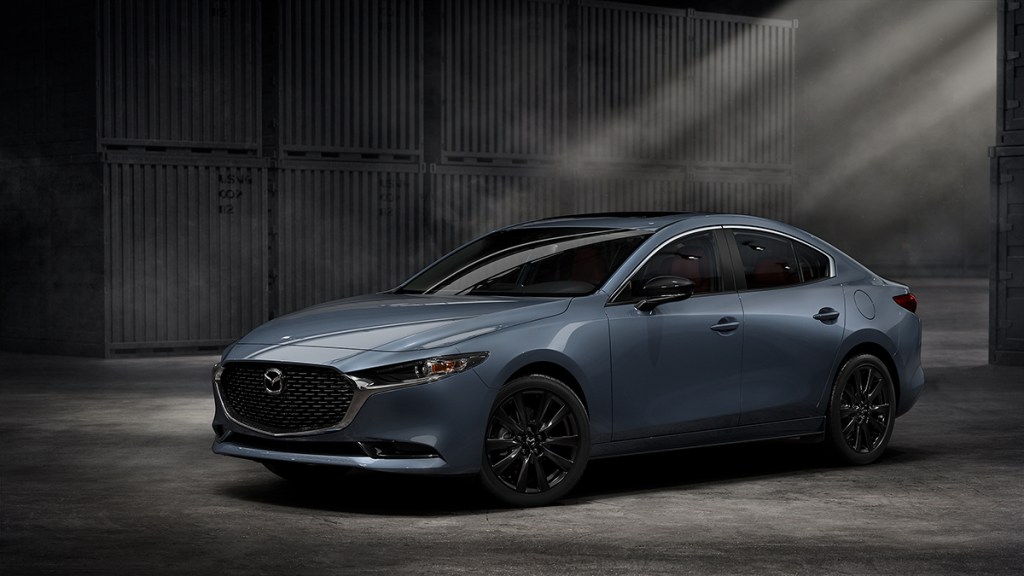 Mazda3
For 2023, the Mazda3 comes with standard front-wheel drive (FWD) and available i-Activ all-wheel drive (AWD) in certain versions, with a total of nine different configurations for the Mazda3 sedan and eleven for the Mazda3 Sport hatchback.
The naturally aspirated Skyactiv-G 2.5-litre engine in the 2023 Mazda3 has been upgraded, increasing its output to 191 hp and 186 lb-ft of torque on standard 87 octane fuel. These changes improve fuel economy and marginally bumped up horsepower.
All Mazda3s equipped with this engine include the latest cylinder deactivation technology.   In some configurations, the Skyactiv-G 2.5 Turbo engine is still an option.
Mazda CX-5
The 2023 Mazda CX-5 will be priced between $30,900 and $43,900 in Canada, as announced by Mazda. The price has increased by $400 from 2022's lowest GX model since it now comes standard with cylinder deactivation, a feature previously reserved for higher trims.
All eight trim levels of the 2023 vehicles come standard with all-wheel drive. In addition, a new high-end paint colour called Rhodium White Metallic will be available.
There are two engine options for the CX-5: a 2.5L inline-four with 187 horsepower or a turbocharged 2.5L inline-four with 227 horsepower on ordinary fuel and 256 horsepower on 93-octane gas.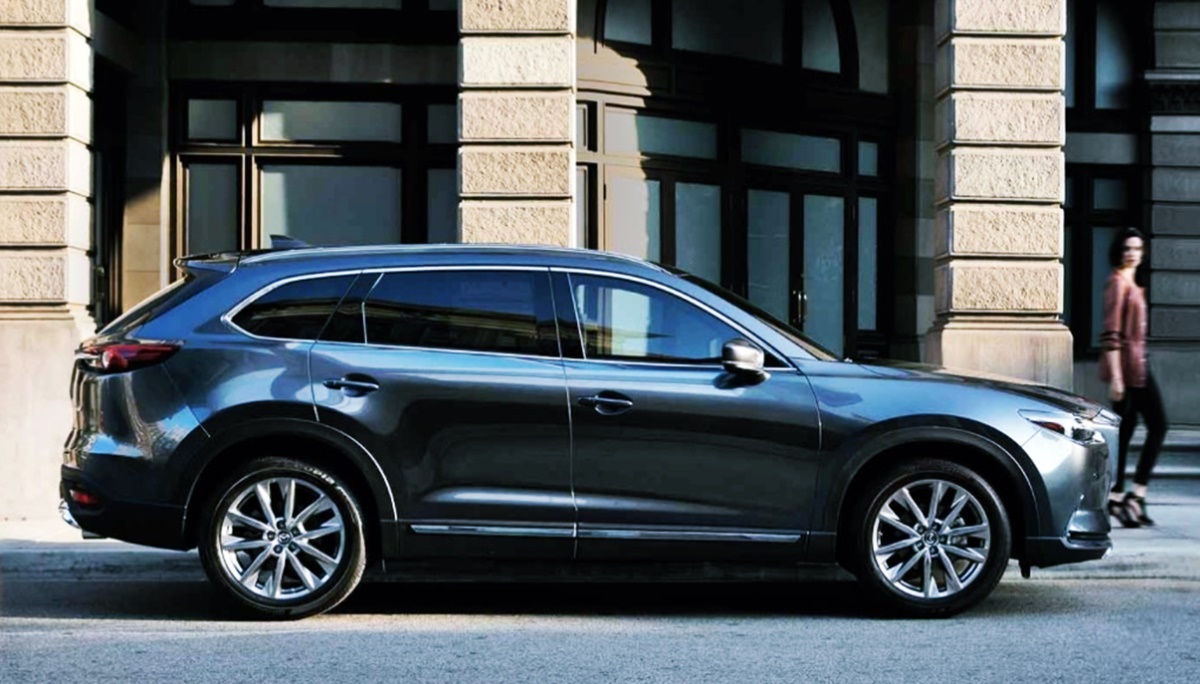 Mazda CX-9
The 2023 Mazda CX-9 in Canada remains unchanged from the outgoing model. It is still available in five trim levels, all of which are powered by the same turbo 2.5L four that generates 227 hp on standard gasoline and 250 hp on 93 octane.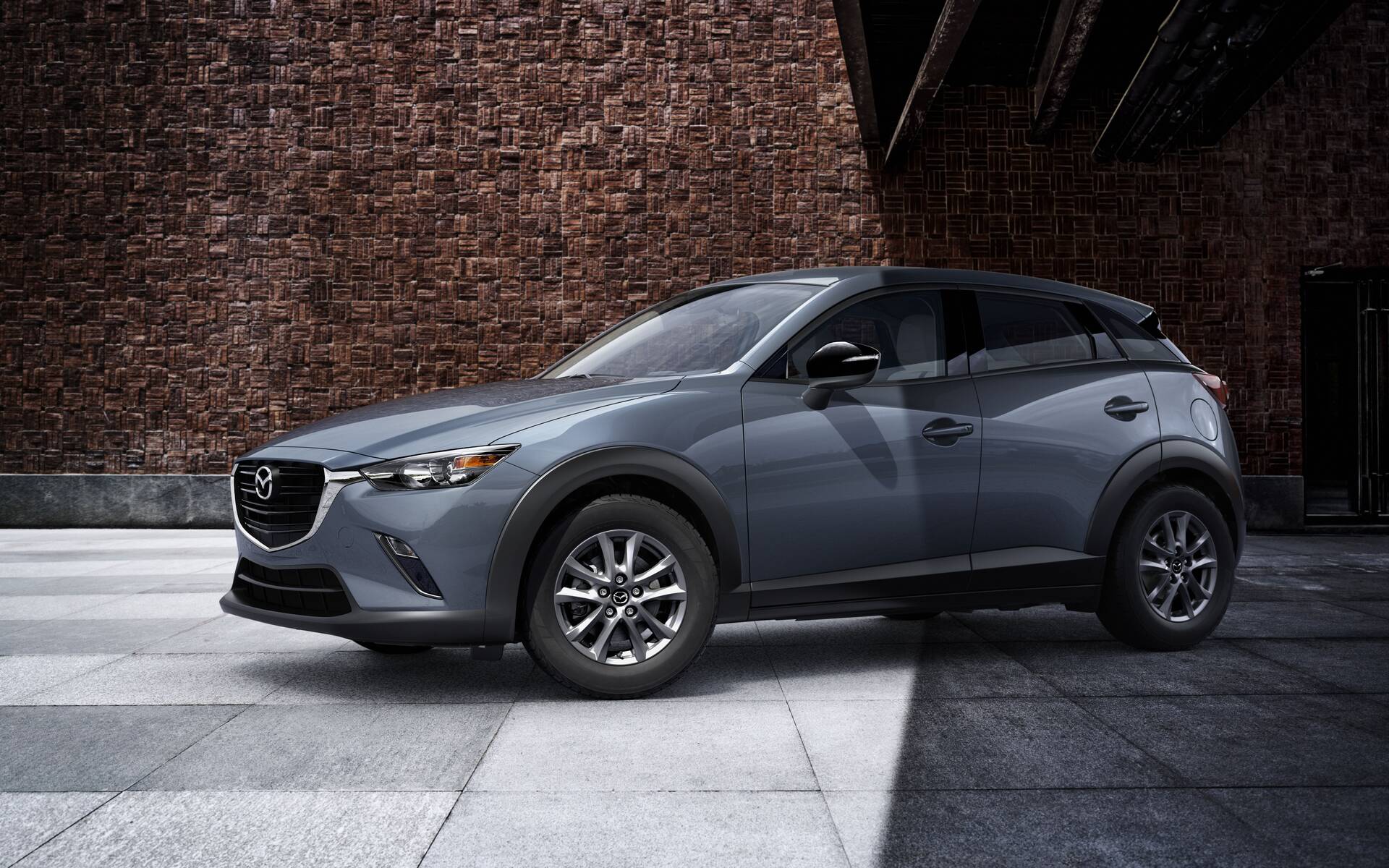 Mazda CX-3
The Mazda CX-3, a tiny crossover SUV, was discontinued in the United States after the 2021 model year but continued in Canada until the following year, 2022. Sadly though, the subcompact crossover is no longer in production.
Mazda CX-30
Although all-wheel drive (AWD) was made standard on the Mazda CX-30 last year, no revisions have been announced for 2023. It comes with a number of different trim levels with either a 2.5L normally aspirated or turbocharged engine, good for 187 or up to 250 horsepower.
Mazda CX-50
Mazda's brand-new 2023 CX-50 sport utility vehicle has a base price of $37,900. The new model is the first Mazda to be assembled in the United States, at a Toyota-Mazda joint venture factory in Huntsville, Alabama.
The CX-50 GS-L and GT are powered by a 2.5L naturally aspirated four-cylinder engine with 187 horsepower and 186 lb-ft of torque with fuel-saving cylinder deactivation.
The 2023 Mazda CX-50 debuted in 2022, and it's just a CX-5 with more space and a more powerful engine. It is assembled at the same Alabama factory that produces Mazda and Toyota vehicles, and it has been designed exclusively for the North American market.
A new Median Edition of the CX-50 will be released this fall. It is based on the GT Turbo (Canada) and 2.5 Turbo (USA) models, but it distinguishes itself with black 18-inch alloy wheels wrapped in Falken all-terrain tyres, black headlamp trim, black side rocker panels, and a matte black hood decal. We anticipate that the CX-50, like the I, will soon offer electric engine options.
Mazda MX-5
Neither the roadster version of the Mazda MX-5 nor the convertible MX-5 RF will undergo any major alterations for the 2023 model year. GS, GS-P, GT, MX-5 RF GT Exclusive Package, and MX-5 RF GT Grand Sport Package are all still available with any transmission in Canada.
Mazda MX-30
For the 2022 model year, Mazda introduced the MX-30 with an all-electric engine that produced 143 hp and 200 lb-ft of torque and was mated to a front-wheel drive layout.
Mazda's plug-in MX-30 has only two external door handles thanks to its RX-8-style 'freestyle' doors.
Natural Resources Canada estimates a 161-kilometre driving range for the MX-30. However, an MX-30 powered by a rotary engine that can significantly increase its range is still a ways off, possibly arriving in 2022. If owners installed a range extender, they could drive further on a single charge and with no additional gasoline. 
There have been no more updates announced for the 2023 model year.