Chances are good that you're here because you're doing some initial research before purchasing a tonneau cover for your truck.
If you regularly transport tools or other bulky goods in the back of your pickup truck, a tonneau cover is a must-have accessory. We have gathered 5 reasons your pickup needs a tonneau cover and how it can simplify your life down below.
What is a tonneau cover?
Tonneau covers are a popular accessory for pickup trucks. Simply said, a tonneau cover is a cover for the bed of a pickup truck. There are a variety of reasons why people opt for tonneau covers for their pickup trucks. Primarily, they do this to prevent theft, protect their cargo from the elements, and maintain the truck's elegant appearance.
Tonneau covers safeguard the cargo space in the back of your pickup. You can choose from a wide variety, but rest assured that they will all serve the same purpose of keeping your truck bed safe.
5 Reasons your Pickup Needs a Tonneau Cover
Fed up with stale tarps and knotted bungee cords? Have you ever woken up to find that someone has taken the tools or camping gear from your truck bed? A tonneau cover can be useful if you frequently transport stuff in your pickup truck.
With a tonneau cover, you can rest assured that your cargo will be safe. A tonneau cover could simplify your life in a variety of ways:
It could Prevent theft
If you're transporting anything of value, a tonneau cover is a must-have accessory. To discourage theft, even a non-locking tonneau cover can keep your belongings out of sight.
Protect your stuff
Leave nothing out in the elements, where it can get wet, dirty, or damaged by the sun's ultraviolet rays. Having a tonneau cover installed safeguards your haul.
Tonneau covers, according to some, increase your vehicle's aerodynamics and decrease your fuel costs. There may even be a slight increase in gas mileage just by having one installed.
A tonneau cover is a stylish addition to any vehicle. Hard tonneau covers can be painted to match your truck's exterior for a seamless look.
5 Reasons why you could benefit from a Tonneau Cover
Weather Protection
As its name implies, a tonneau cover protects the contents of a pickup truck's cargo bed from the elements, allowing you to drive with confidence in inclement weather. When packing for a long car vacation, or even just a commute from work, the weather can be unpredictable, and the elements have no sympathy for the uncovered personal goods in your bed.
Those who have a lot of gadgets or tools on the road would appreciate having a tonneau cover. A tonneau cover is the best place to store your saws, batteries, and other gear that can't get wet. Although it's not probable that your gear will be waterproof on a trip, the truck bed is a great place to store bags while you're on the road. Covering the storage area makes it more secure and gives owners peace of mind that your things, including clothing, will arrive at their destination dry.
Added Security
Never, ever leave valuables out in the open in the truck bed. One of the best ways to prevent thieves from breaking into your truck is to hide valuables in the bed. The majority of covers have a locking mechanism, while others lock together with the tailgate for further security. Everything you store in the truck bed will be safe from harm with this in place.
It's easy to keep things in the truck bed, but anyone who walks by can easily reach in and take anything they want. Lockable tonneau covers make it simple to secure your belongings inside your truck bed against theft. It can be unsettling to have to leave your things in the back of your car while you park for a long time at a sporting event, airport, or other places.
There is a built-in locking mechanism in every tonneau cover. When locked, however, rigid tonneau covers are extremely difficult to breach. A soft vinyl cover may not be as secure as a hard one, but it is still effective in preventing break-ins.
Save Gas
Wind resistance is created when air accumulates in a truck bed and then becomes trapped by the tailgate. Compared to when the bed is covered, travel distances are reduced due to the wind drag that requires the engine to consume more gasoline to overcome.
Perhaps this is the tonneau cover's most underappreciated perk, but it's significant. Fuel economy is improved by about 5% thanks to the tonneau cover's aerodynamic design, with some trucks achieving savings of up to 10% in comparison to an open bed.
Keeps the truck clean and lasts longer
Adds a touch of style and security to your truck's overall appearance. In addition, a tonneau cover makes cleaning the truck bed's crevices much simpler than without one.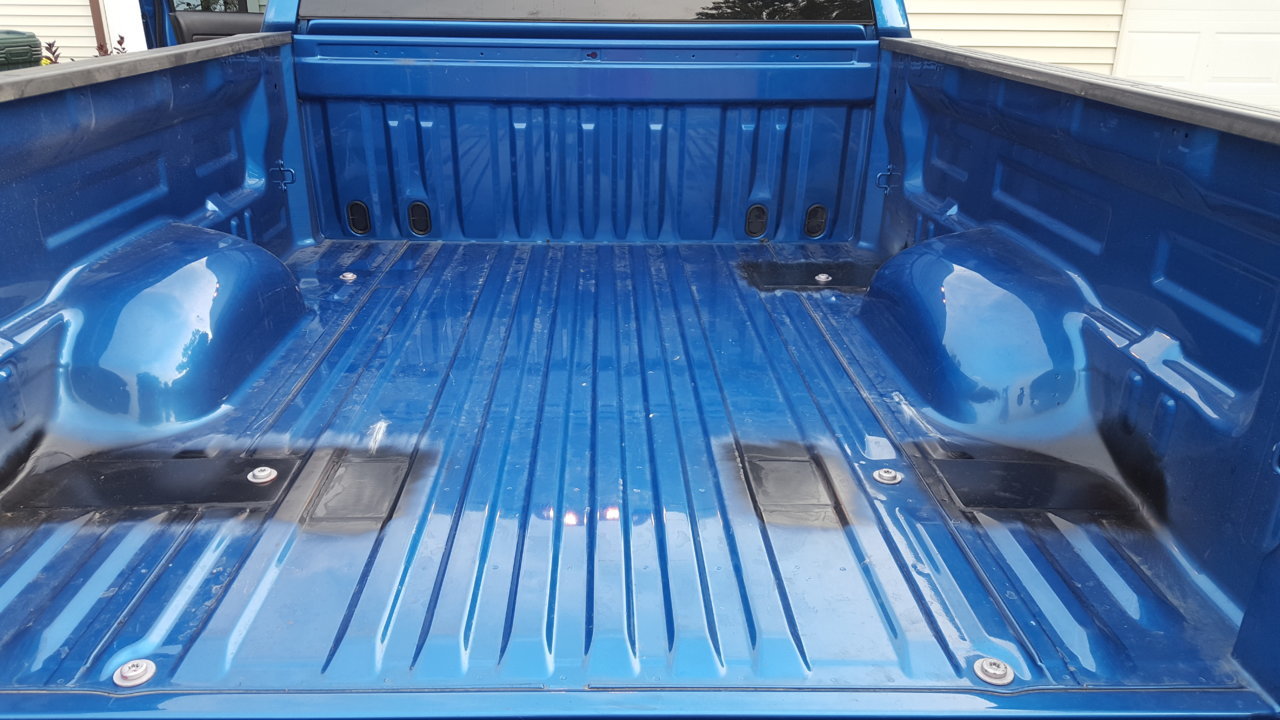 Rust in the truck bed is one of the most frustrating things that can happen to a truck owner. Even though most truck beds are composed of steel and coated to prevent rusting, rusting will eventually set in if the truck is exposed to precipitation, snow, or road salt. Put on a tonneau cover to shield your truck from the elements and stop rust and corrosion in its tracks.
Increase your truck's resell value
A tonneau cover adds value to your truck both now and when you go to sell it in the future. Even when you own a popular pickup such as the Toyota Tacoma or Ford F-150, buying a tonneau cover for your pickup vehicle can add surprising value. A truck's resale price can be boosted by including a cover, and the cover's own maintenance benefits are an added bonus.
The cargo bed will last longer if it is protected from the elements, pebbles, and other outside threats. The truck's resale value will increase because of this.
Your truck's bed will stay in much better condition when resold if it isn't exposed. This investment will more than pay for itself in the future by helping to preserve the value of your vehicle. The installation of a tonneau cover is not only an improvement but also a wise financial move.
Flexible Usage
With a tonneau, you can relax whether your truck is at the job site or parked on the street for the night. Your valuables are safe from theft and weather damage. A tonneau provides the convenience of being able to store items in the truck bed while also providing the safety of knowing that they are safely out of the elements.
You may put a toolbox in the back of your truck and still use several tonneau cover designs. Remember to look for that when shopping for a tonneau.
Keep in mind that while roll-up, folding, or retractable tonneau covers may be more convenient for accommodating long loads, they will not provide as much protection from the weather as a hard one.
For leisure purposes, a tonneau cover is also practical. It will prevent water damage to your camping gear in the event of rain or snow. It also serves as a storage solution for your gear. In addition, a tonneau cover makes covering your truck bed far less of a hassle than using a tarp and bungee cords.
Having a tonneau cover for your truck makes transporting anything much simpler and more secure. The truck's resale value will rise with the addition of this feature. Perhaps this can sway you to buy a tonneau cover for your truck if you've been on the fence about doing so. You are going to love having it and using it!