The mid-range 2024 Mazda CX-50 models are the most cost-effective choice, despite not having turbocharged engines. It hopes to have a robust future without compromising its nimbleness. It's a strange addition to Mazda's compact but potent lineup, sharing a platform with the CX-30 but being assembled alongside the Toyota Corolla Cross.
The standard 2.5-litre inline-4 generates 187 hp, which is the same as in the smaller CX-30 except that this vehicle has more mass to move. The better option is the 2.5-litre turbo-4 with 227 hp, but it suffers from low-end lag. Both the engaging feel and the noise of the 6-speed automatic transmission's long shift points come standard.
The Mazda CX-50 can carry up to five passengers, making it a compact crossover. The CX-50 is a longer and wider but shorter off-road wagon than the CX-5, and it's designed to compete with vehicles like the Subaru Forester and Toyota RAV4.
Credit: The Car Connection, Edmunds, Forbes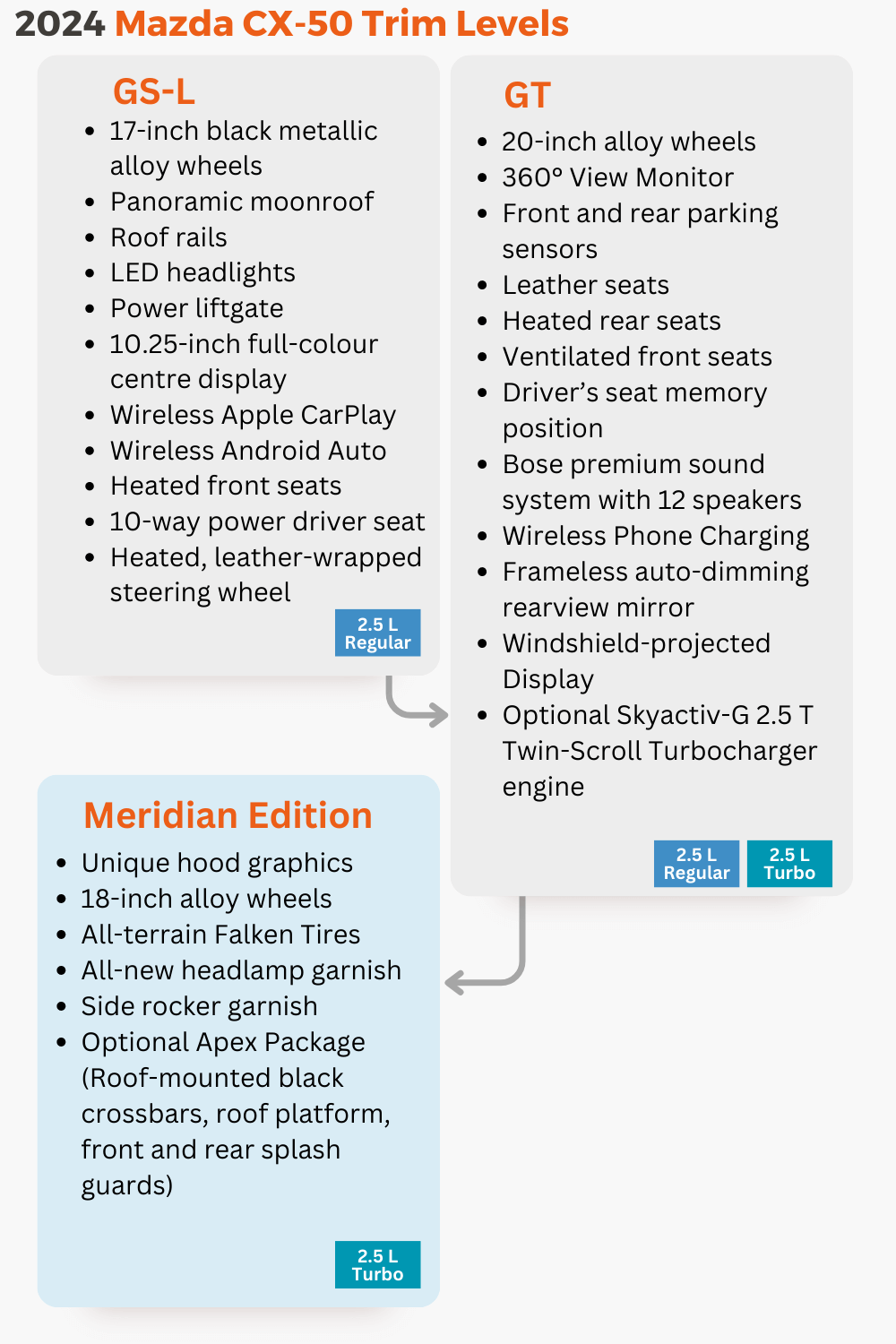 Key features summary
The CX-50 can be had with either a 2.5-litre four-cylinder engine producing 187 horsepower or a turbocharged version of that engine producing 256 horsepower.
All trims feature standard all-wheel drive and a six-speed automatic transmission.
How Much Is The 2024 Mazda CX-50?
The price listed here is for the vehicle as of May 2023. If you want to know the most up-to-date price, head over to the maker's website.
GS-L
$ 38,250
Not including taxes, license & registration
GT
$ 43,200
Not including taxes, license & registration
Meridian
$ 48,200
Not including taxes, license & registration
Performance Features
All models have a 2.5-liter four-cylinder engine, but the turbocharged 256-horsepower model is best. Non-turbo models have 187 hp.
The CX-50 carries on Mazda's legacy of producing engaging automobiles with its six-speed automatic transmission and all-wheel drive. It's easy on the eyes, easy on the ears, and easy on the steering wheel.
Exterior Features
The CX-50 is built on the same platform as the smaller CX-30 crossover and the Mazda 3, so it has the same responsive steering and agile handling as those two vehicles.
The CX-50 is only marginally larger than Mazda's CX-5 SUV, but it sports a more rugged appearance than the rest of the company's vehicles.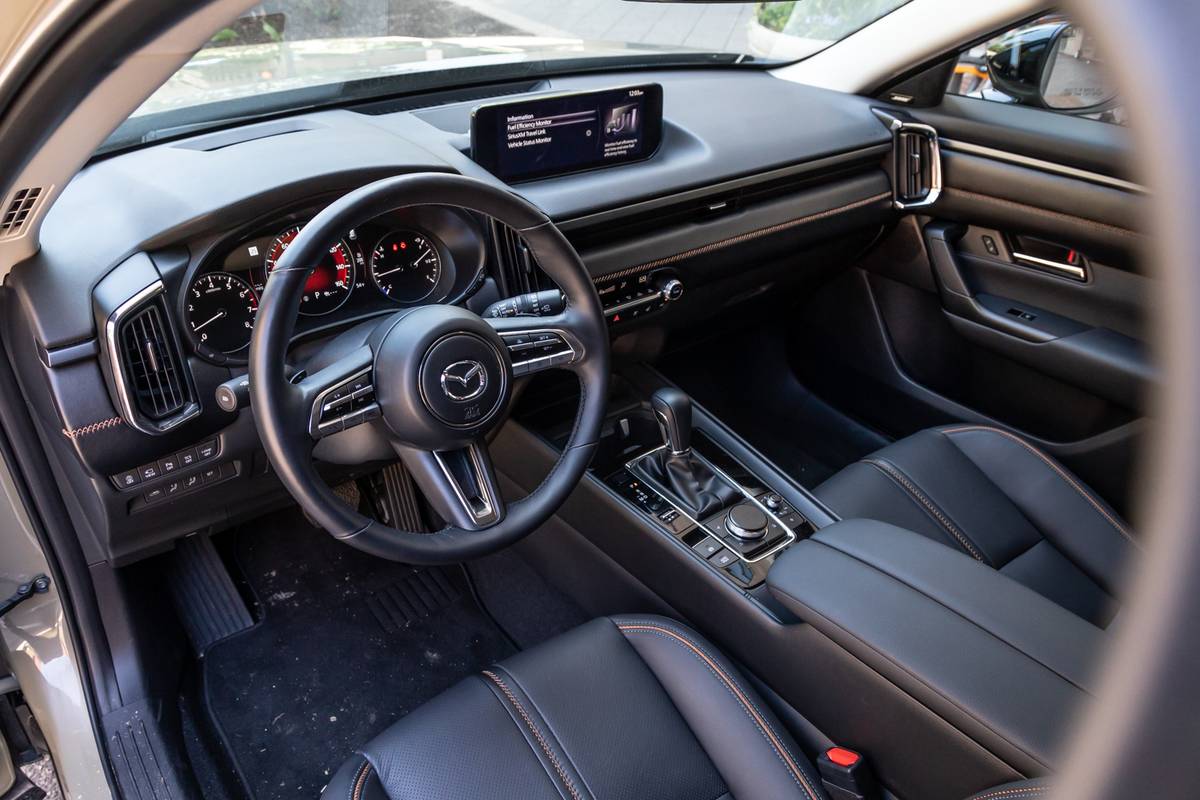 Credit: cars.com, Hagerty, Mazda