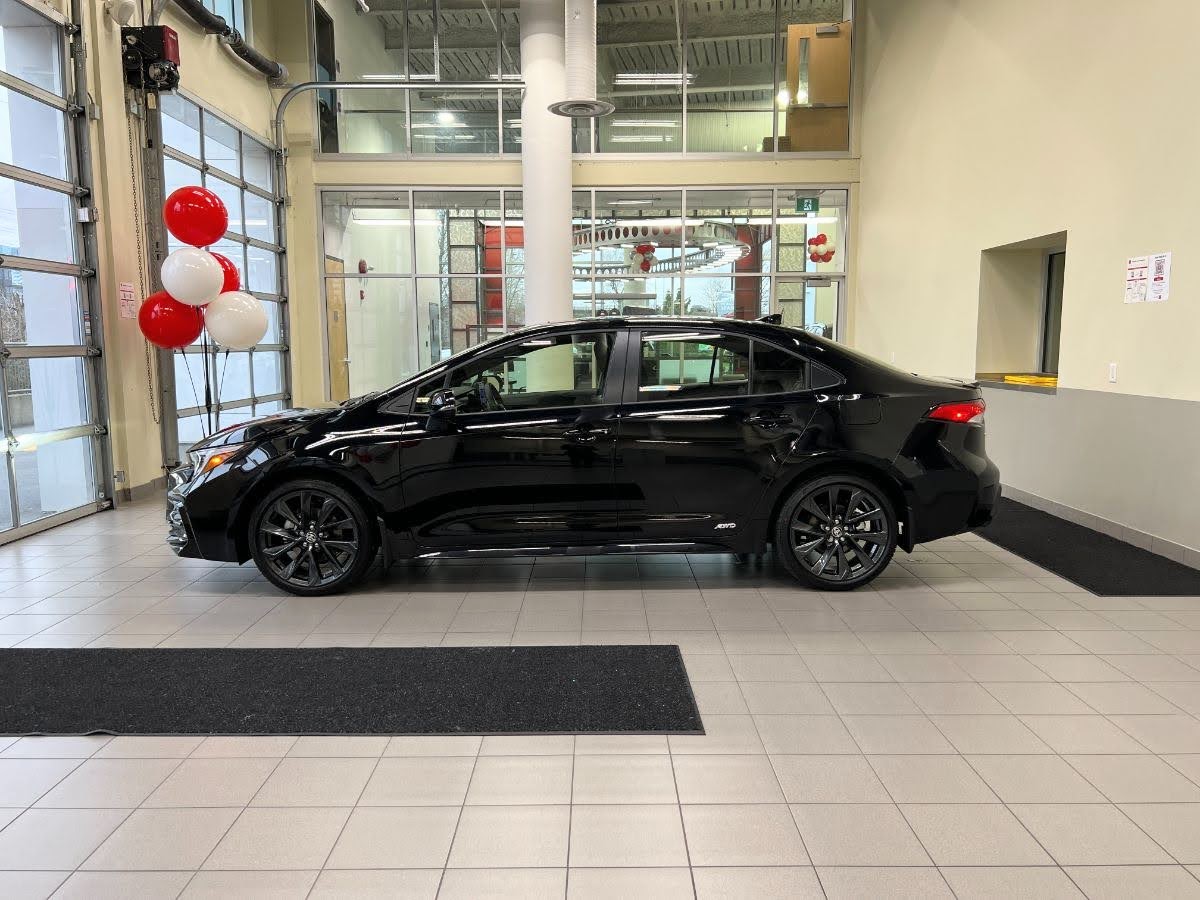 Photo Gallery
2023 Toyota Corolla Hybrid SE AWD in Black: Photo Gallery
Starting in 2023, the Corolla Hybrid will be available with AWD! This SE AWD model comes in a sleek black finish. You can't help but turn heads as you pull up to a stoplight in your new sports ride's sleek form.
The 1.8-litre four-cylinder with Hybrid Synergy Drive and all-wheel drive give the Corolla Hybrid 134 horsepower. Driving in the city uses 5.0 L/100km, whereas interstate travel uses 5.7 L/100km.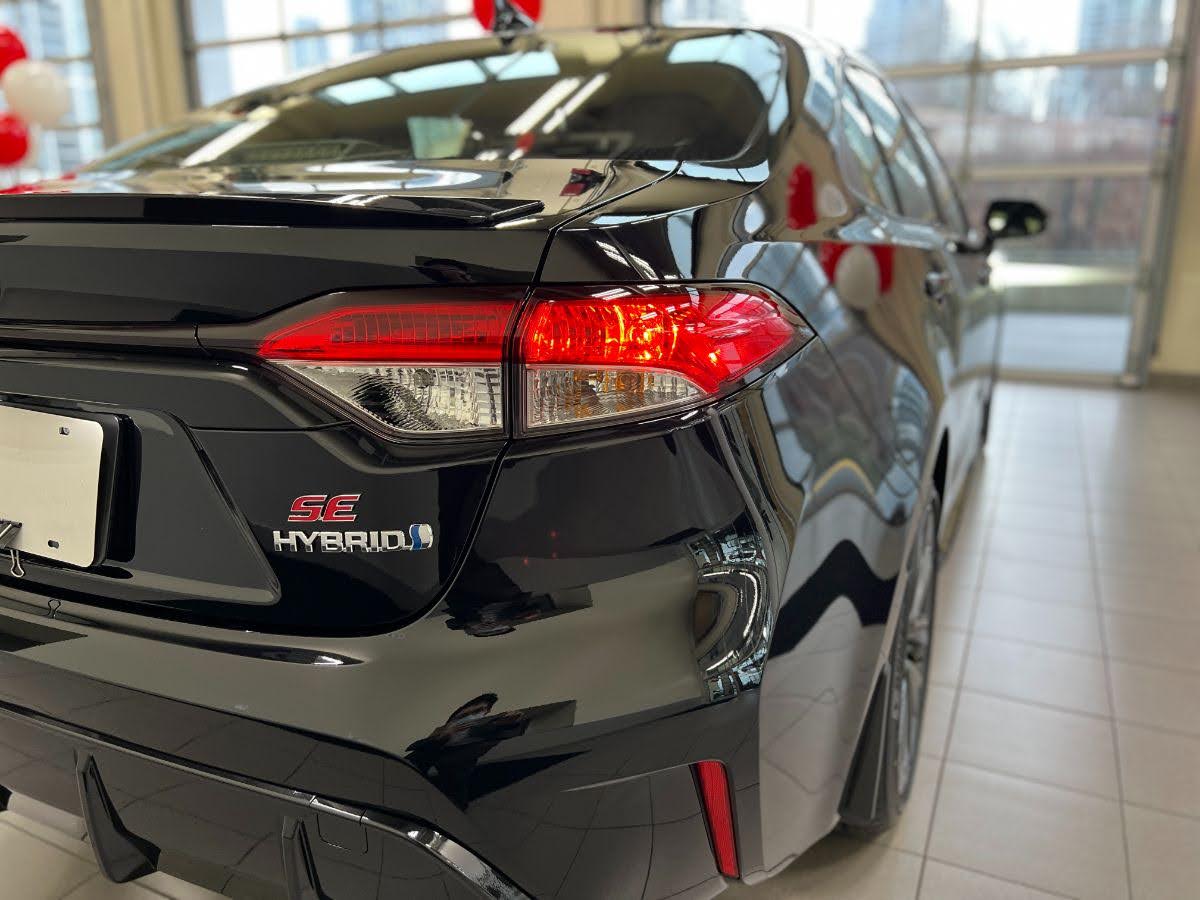 This package includes a Heritage 'TOYOTA' Grille, 40th Anniversary Badging, and Bronze '4Runner' Badging. The leather seats have Bronze Stitching all around and a 40th Anniversary logo on the headrest. Another noticeable difference in this model is the addition of Bronze TRD Alloy Wheels.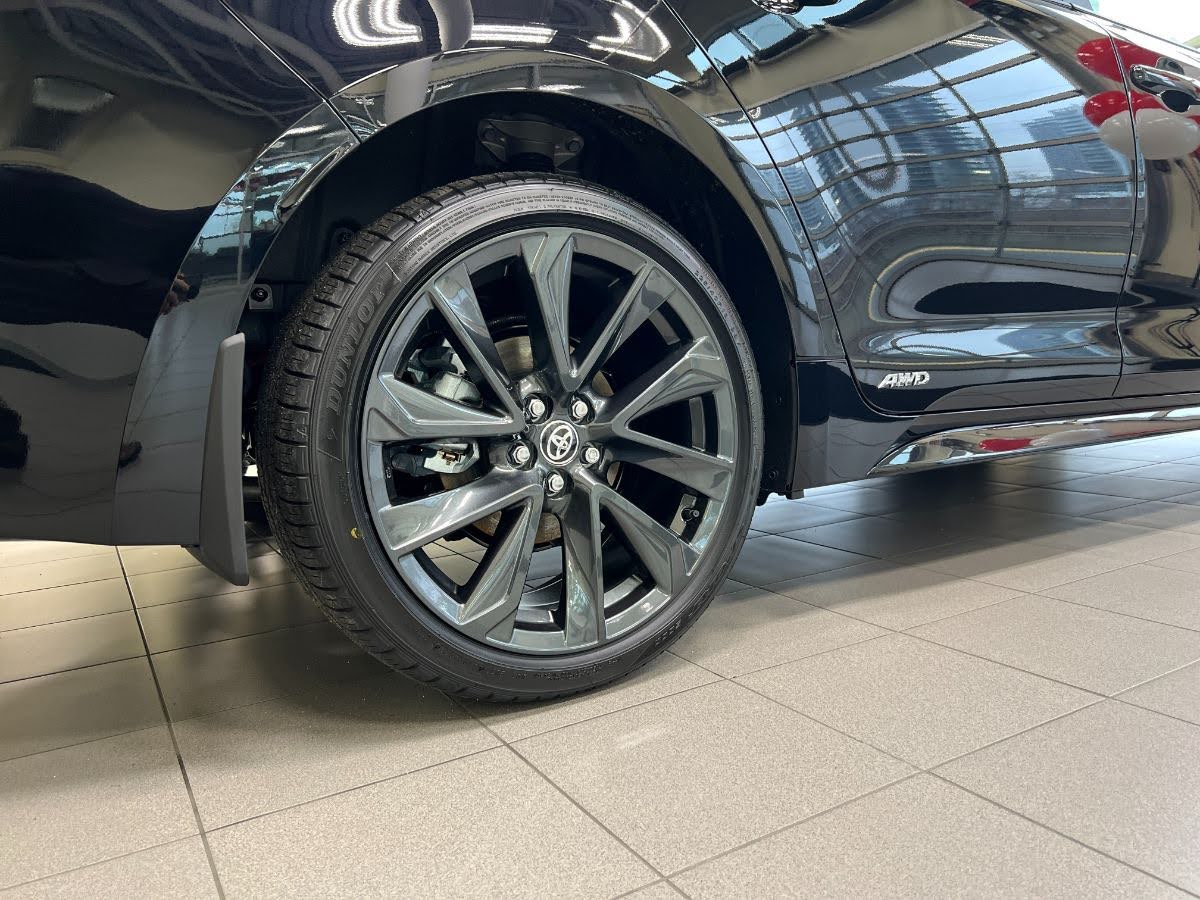 These dark grey 18″ wheels are also a first for the Corolla Hybrid.
Red stitching is used all over the cloth seats that are found inside the hybrid version of the Toyota Corolla. Additionally, this is the first time that the Hybrid model has been offered a power sunroof.
Interested in this vehicle? Explore the photo collection below to see more shots of the inside and outside.
The improved 8-inch touchscreen display with a higher resolution for the backup camera and a sleeker user interface is a major selling point. Accessing Google Maps, Spotify, and other apps is more convenient than ever thanks to the new system's support for wireless Apple CarPlay and wireless Andriod Auto.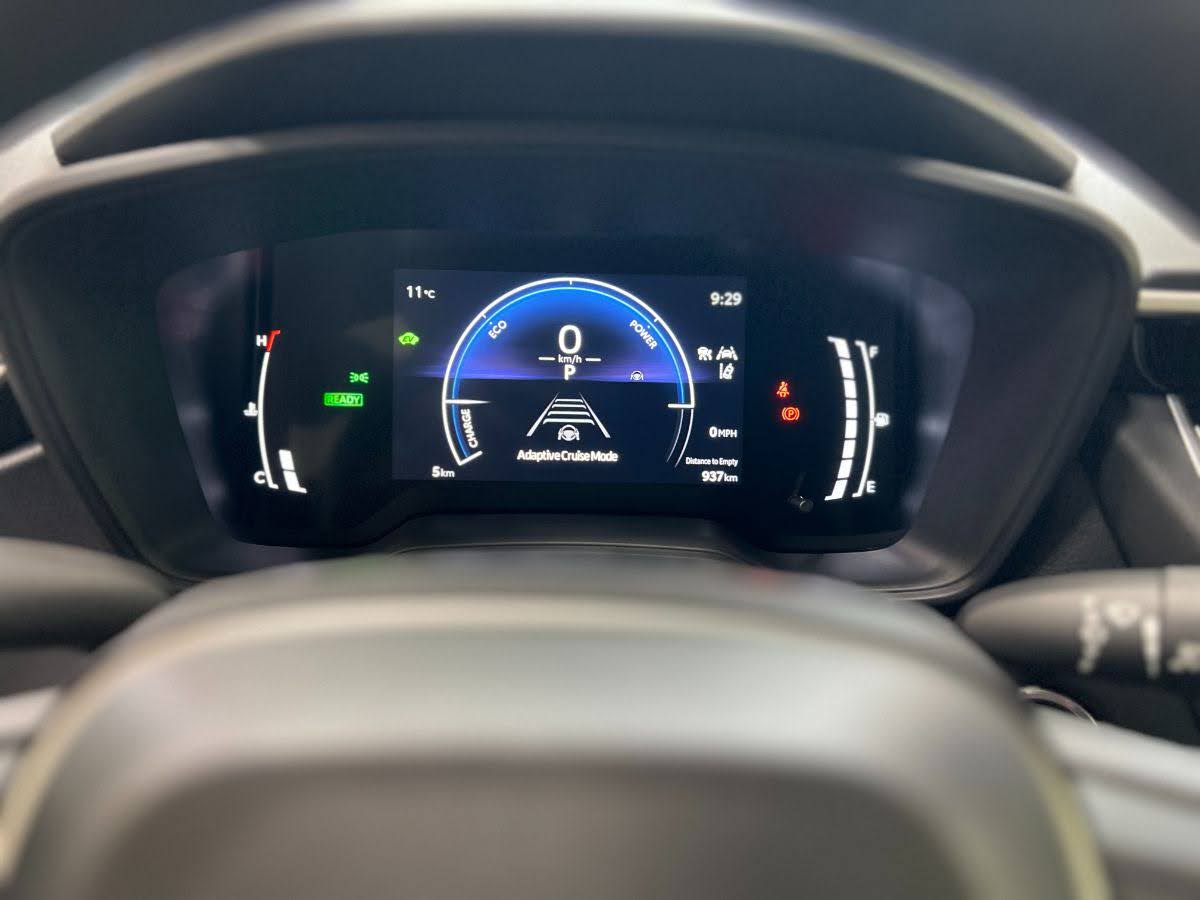 Corolla Hybrids now come standard with a 7-inch digital speedometer, expanding the colour display within the dashboard for easier access to the vehicle's driving condition and safety settings.
See Features & Specs
We want you to be able to easily compare and learn more about this vehicle. We've included a helpful and detailed list of all the features available on each configuration for this car. Check it out here:
Photo Gallery of
2023 Toyota Corolla Hybrid SE AWD in Black: Photo Gallery
Detailed photo of this vehicle. Click to get a larger view!
---
2023 Toyota Corolla Hybrid SE AWD in Black: Photo Gallery
Is this vehicle a good buy? Help our community and share your opinions below!