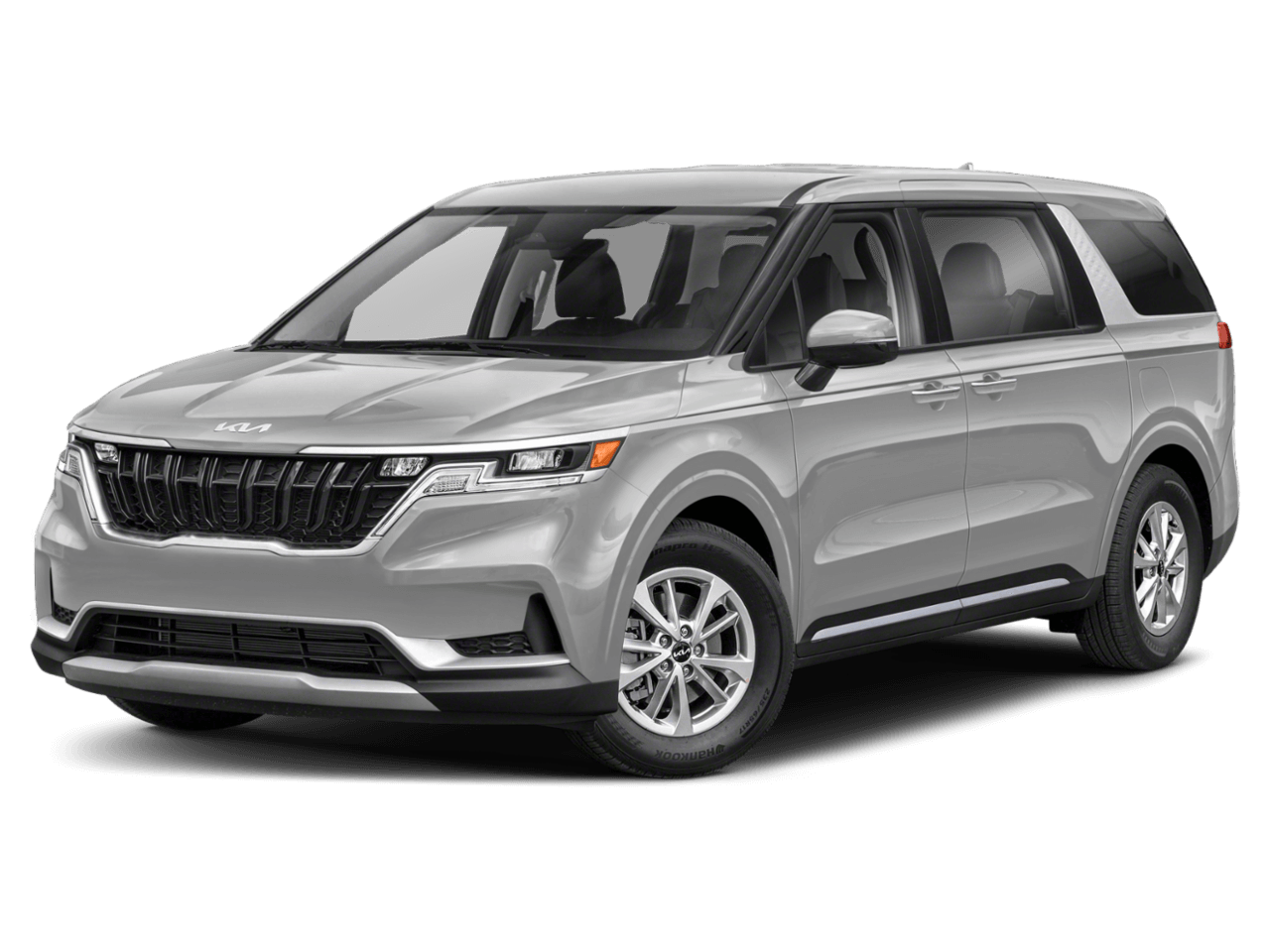 2023 Kia Carnival Levels Guide
The 2023 Kia Carnival is a minivan with three rows of seating. Unlike in many three-row SUVs, all of the seats in the middle and rear rows of the Carnival are comfortable for adults and easy to access.
Having debuted as a completely new model for 2022, the Kia Carnival sees just minor updates for 2023. The EX+ and SX now come standard with a 360-degree remote monitoring system accessible via the Kia Connect app, but the Mineral Blue exterior colour has been discontinued.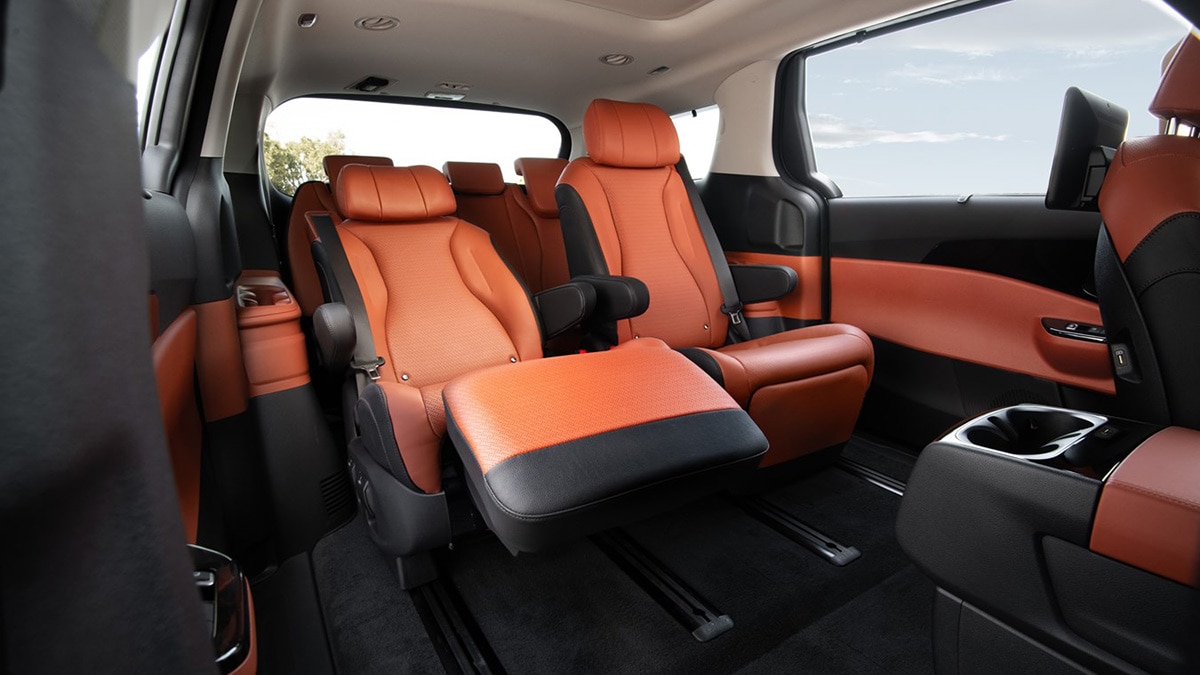 Credit: J.D. Power, Autotrader, CarBuzz
The 3.5L V6 engine used in all Carnival models produces 290 hp and 262 lb-ft of torque and is paired with a standard eight-speed automated transmission. The combined fuel economy is 10.6 litres per hundred kilometres, and it uses normal gasoline.
Both the instrument panel and front seating area of the Carnival are up-to-date and comfortable. With its roomy centre console and available Mercedes-style dual-screen infotainment system a with digital gauge display, this van makes it simple to use all of its connected capabilities.
The Honda Odyssey, Chrysler Pacifica, and Toyota Sienna Hybrid are among the alternatives to the Kia Carnival that serve as minivans.
Is the 2023 Kia Carnival Back Seats Big Enough For Adults?
The second-row lounge seats, which are an available extra, are adorned with a number of fancy options. Reclining and extending the leg rests require sliding the seats all the way back toward the van's centre and rear.
However, there is not a lot of room; adults may find that their feet touch the front seats even with the leg rests extended. Compared to competing minivans in this class, the third row of seating may be too cramped for adults of average height.
Compare the Trims & Specs
| | | | | | |
| --- | --- | --- | --- | --- | --- |
| | | | | | |
| | | | | | |
| | | | | | |
| | | | | | |
| | | | | | |
| | | | | | |
| | | | | | |
| | | | Leather seats (synthetic) | Leather seats (synthetic) | |
| | | | | | |
| | | | | | |
| | | Multi-directional power adjustable driver's seat w/ 2-way Lumbar | Multi-directional power adjustable driver's seat w/ 2-way Lumbar | Multi-directional power adjustable driver's seat w/ 2-way Lumbar | Multi-directional power adjustable driver's seat w/ 4-way Lumbar |
| | | | power adjustable passenger seat | power adjustable passenger seat | power adjustable passenger seat |
| | | | | | |
| Driver Seat Memory System | | | | | |
| | Removable 2nd row seating | Power dual sliding doors, Removable 2nd row seating | Power dual sliding doors, Removable 2nd row seating | Power dual sliding doors, Removable 2nd row seating | Power dual sliding doors, 2nd row luxury captain's chairs with kick-out leg rests |
| | | | | | |
| | | | | | |
| | 4.2" Supervision LCD/TFT instrument cluster | 4.2" Supervision LCD/TFT instrument cluster | 4.2" Supervision LCD/TFT instrument cluster, Interior hydrographic dashboard | 12.3" Supervision LCD/TFT instrument cluster, Interior hydrographic dashboard | 12.3" Supervision LCD/TFT instrument cluster, Interior hydrographic dashboard |
| | | | | | |
| | | | | | |
| Rear View Mirror Features | | | Auto-dimming rearview mirror | Auto-dimming rearview mirror | Auto-dimming rearview mirror |
| Automatic Climate Control | | Tri-zone automatic climate control | Tri-zone automatic climate control | Tri-zone automatic climate control | Tri-zone automatic climate control |
| Smart Key System w/ Push-to-Start | | | | | |
| Integrated Garage Door Opener | | | | | |
| | | | Dual 110V power inverters | Dual 110V power inverters | Dual 110V power inverters |
| | | | | | |
| | | | | | |
| | | | | 12.3" multimedia interface | 12.3" multimedia interface |
| | | | | | Bose premium sound system |
| | | | | | |
| | | | | | |
| | | | | | |
| Integrated Remote Engine Start | | | | | |
| Embedded Navigation System | | | | | |
| | | | | | |
| | | | | | |
| | | | | | |
| | | | | | |
| | 3.5L V6 GDI (Gasoline Direct Injected) + Multi Point injection (MPI) | 3.5L V6 GDI (Gasoline Direct Injected) + Multi Point injection (MPI) | 3.5L V6 GDI (Gasoline Direct Injected) + Multi Point injection (MPI) | 3.5L V6 GDI (Gasoline Direct Injected) + Multi Point injection (MPI) | 3.5L V6 GDI (Gasoline Direct Injected) + Multi Point injection (MPI) |
| | | | | | |
| | | | | | |
| | | | | | |
| | | | | | |
| Fuel Economy (city/hwy/combined) | 12.1/8.9/10.5 L/100km Regular | 12.1/8.9/10.5 L/100km Regular | 12.1/8.9/10.5 L/100km Regular | 12.1/8.9/10.5 L/100km Regular | 12.1/8.9/10.5 L/100km Regular |
| | | | | | |
| | | | | | |
| | | | | | |
| | | | | | |
| | | | | Rearview camera w/ Passenger view camera, Around view monitor, and Blind-spot view monitor | Rearview camera w/ Passenger view camera, Around view monitor, and Blind-spot view monitor |
| Anti-Collision System w/ Auto-Braking Capability | Advanced forward collision-avoidance assist | Advanced forward collision-avoidance assist | Advanced forward collision-avoidance assist with junction turning function | Advanced forward collision-avoidance assist with junction turning function | Advanced forward collision-avoidance assist with junction turning function |
| | Lane Keep Assist and Lane Follow Assist | Lane Keep Assist and Lane Follow Assist | Lane Keep Assist and Lane Follow Assist | Lane Keep Assist and Lane Follow Assist | Lane Keep Assist and Lane Follow Assist |
| Dynamic Radar Cruise Control | | | Advanced smart cruise control | Navigation based smart cruise control | Navigation based smart cruise control |
| | | | | | |
| Tire Pressure Monitoring System | | | | | |
| Blind Spot Monitor System w/ Rear Cross Traffic Alert | | | w/ Rear Cross-Traffic Collision Avoidance Assist | w/ Rear Cross-Traffic Collision Avoidance Assist | w/ Rear Cross-Traffic Collision Avoidance Assist and Parking collision avoidance assist - reverse |
| Parking Clearance System w/ Sonar Detection | | | | Front and Rear parking sensors | Front and Rear parking sensors |
| | | | | | |
| | | | | | |
| | | | | | |
| | | | 19" machined-finish alloy wheels | 19" machined-finish alloy wheels | |
| | | | | | |
| Power Backdoor Open/Close | | | | | |
| | | | Automatic power folding sideview mirrors | Automatic power folding sideview mirrors | Automatic power folding sideview mirrors |
| | | | | | |
| | | | | | |
| | | | | | |
| | | | | | |
| | | | | | |
| | | | | | |
| | MFR LED low beam headlights | MFR LED low beam headlights | MFR LED low beam headlights | Dual-function LED headlights | Dual-function LED headlights |
| | LED daytime running lights | LED daytime running lights | LED daytime running lights, LED Taillights | LED daytime running lights, LED Taillights, LED fog lights | LED daytime running lights, LED Taillights, LED fog lights |
| | | | | | |
| | | | | | |
| | | | | | |
| | | | | | |
| | | | | | |
| | | | | | |
| | | | | | |