The 2023 Toyota 4Runner is quite popular and a hit with car buyers. In fact, Consumer Reports gave this truck a 5 out of 5 reliability rating! The 4Runner comes with several 5-seat options as well as 7-seat versions.
The 3rd-row seat can be collapsed into the cargo flooring area when you want some extra space on board, it is great no matter what size vehicle suits their needs best (or if someone wants something different).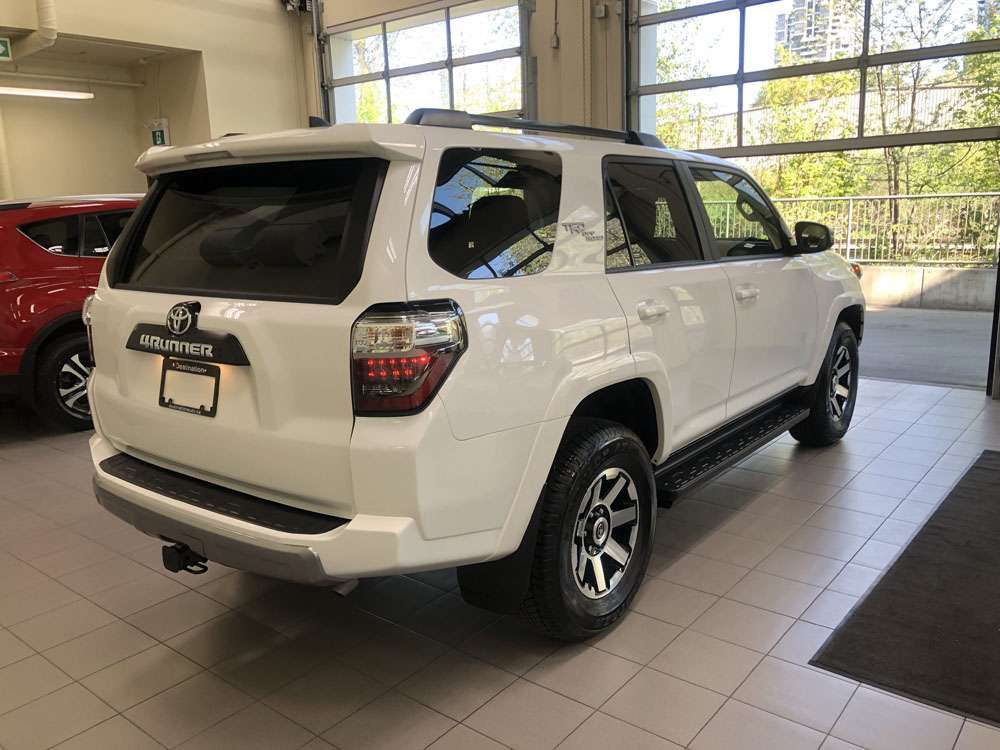 Which Toyota 4Runner Has Third Row Seating?
If you're searching for space for the whole family to travel, here's what you need to know about the 4Runner's seating arrangement:
When transporting a larger number of people, third-row seating will be beneficial. A third row of seats is available in the SR5 and Limited trims. When up to 7 passengers are carried, you may enjoy the outside in style.
The only version available of the Toyota 4Runner TRD Off Road or TRD Pro is the 5-seat model. They do provide somewhat more luggage capacity for your belongings because the third row is not included.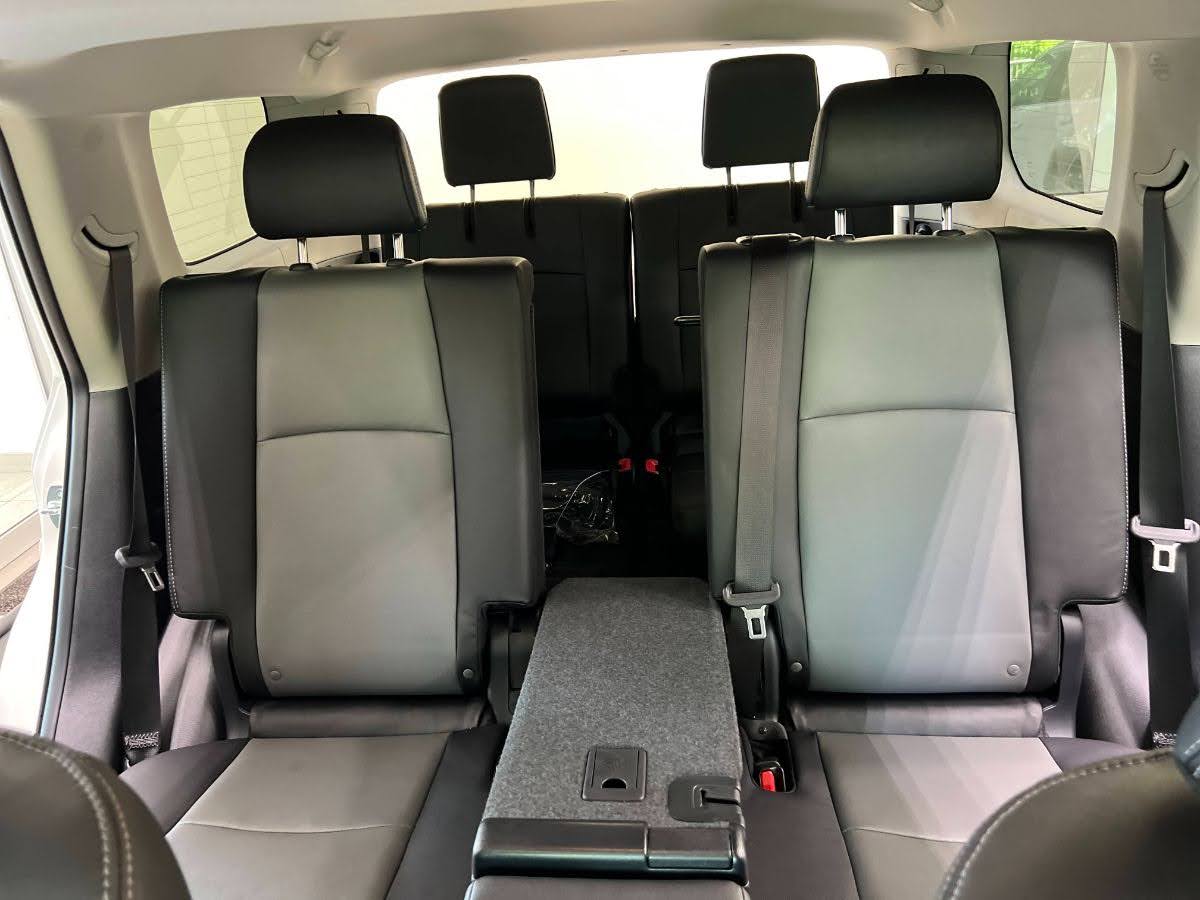 How much cargo space is available with the 3rd-row seat?
When the extra 3rd-row seat is not used, you can fold them down into the flooring of the cargo area. Fold back the third-row seats to get 89.7 cubic feet of cargo space, the addition of which makes the 4Runner perfect not just for road trips but also hauling stuff around town.
The 3rd row is half-collapsible
The 4Runner 7-seat is perhaps even more comfortable than the 5-seat version. The extra passenger seat is half-collapsible, allowing you to have an extra seat without being restricted by the cargo capacity if you need room for someone else or any goods at the same time.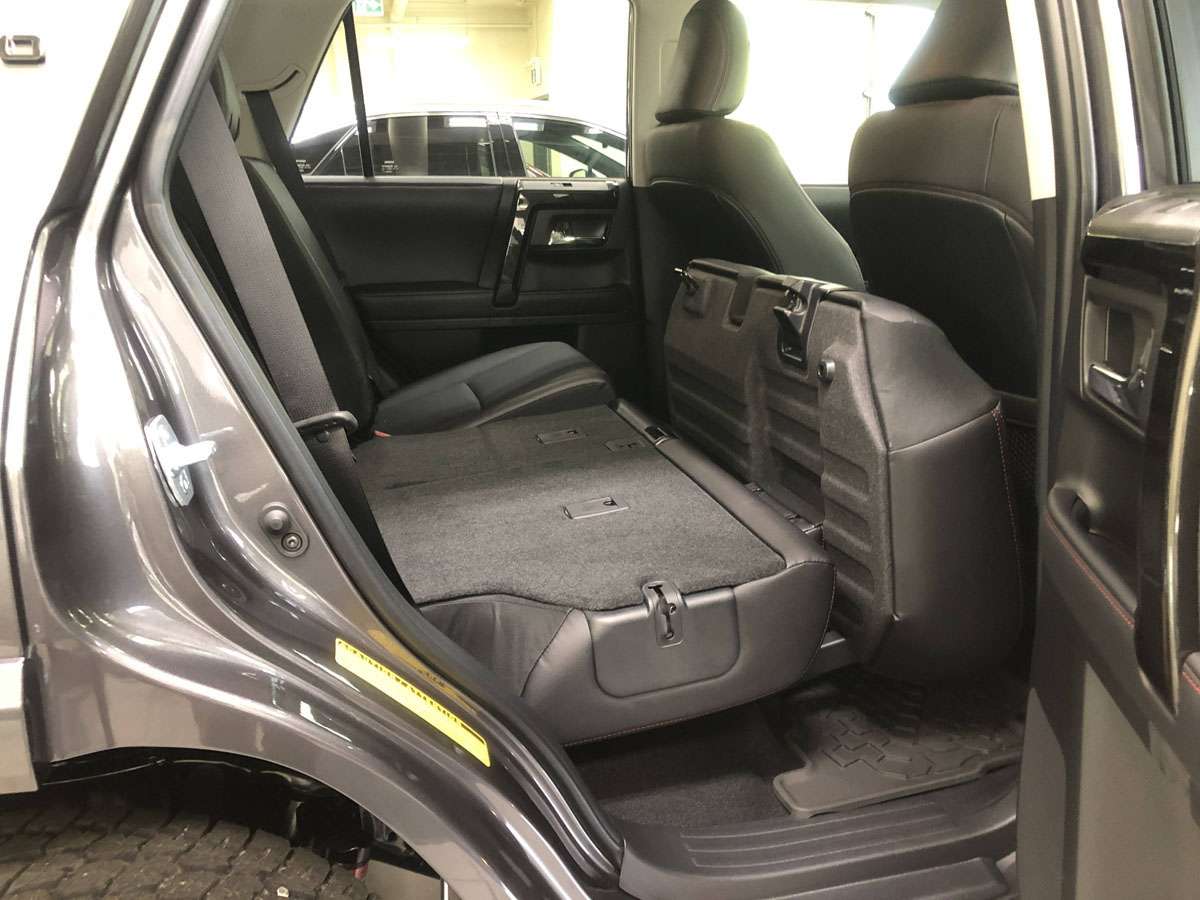 Full size cushion seats
The third row seats have full-length cushions for optimum comfort. To guarantee adequate legroom for passengers in both rows, the middle row may be pushed forward.
Many more Interior Features
The 2023 Toyota 4Runner's interior cabin adds a touch of luxury to its tough, off-roading nature, allowing explorers to feel safe and comfortable while driving down uncharted roads. The 2023 4Runner allows you to enjoy the journey by providing access to all of the cutting-edge technology and connectivity features you like.
Each trim has distinct interior characteristics. Learn more about each trim and what it has to offer with our 2023 4Runner Trim Levels Guide!