The RAV4 has been one of the most popular cars on American roads for years, and the 2022 RAV4 Prime is no exception. The electric motors in this popular Plug-In Hybrid SUV result in lower emissions or cleaner air!
The top trim, the Premium Technology, offers some important distinctions when compared to the other trims.
We have a comprehensive RAV4 Prime Trim Levels Guide to help you understand the whole line better, and it's probably the most useful online resource for determining which version is best for you and your family, so go over it!
Let's go through each one:
How many trims are available for the 2022 model?
The RAV4 Prime has three distinct trims for 2022. The RAV4 is also offered as a gas or hybrid vehicle.
Same Engines and Transmission
Under the hood of the 2022 RAV4 Prime, you'll find new powertrains with 2.5 Litre 4-Cylinder Hybrid Synergy Drive w/ 6.6kW AC Charger for your driving pleasure, producing 302 horsepower for your driving pleasure! The Automatic eCVT is nice with no awkward shifting or manual stalling in between gears.
What features are on the 2022 RAV4 Prime XSE without the added package?
A number of key features are available on both models, Here are some of the key features: Power Sunroof, Power Back Door, 9″ Touch Screen Display, Wireless Charging, Heated Front & Rear Seats, and Remote Connect. There are many more, please check out the full list in our RAV4 Prime Trim Levels Guide.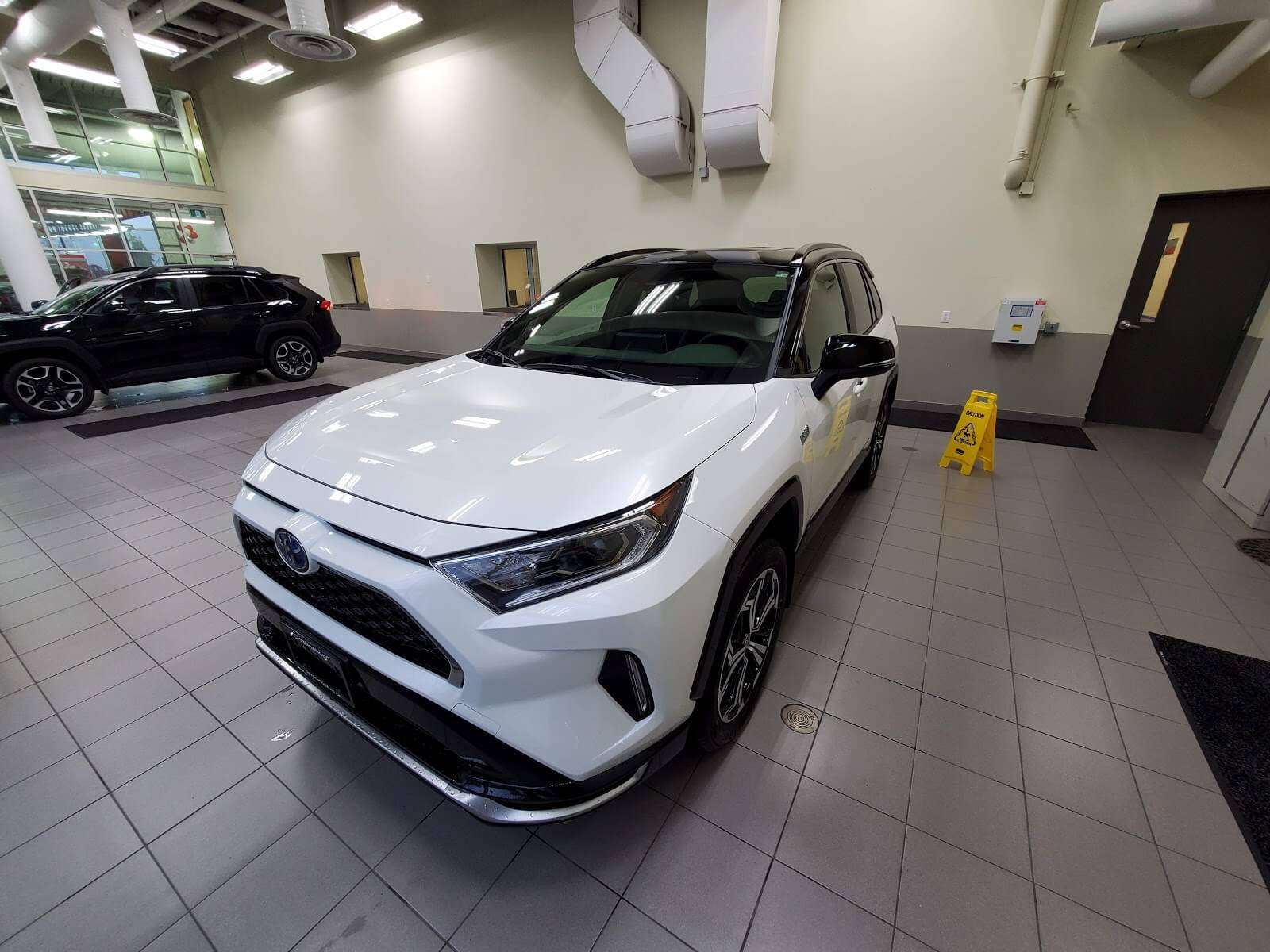 Here are the extra features on the Premium Technology Package:
There's no better way to make the trek go by faster than relaxing in your RAV4 Prime. You'll appreciate all of these Premium Technology features that aren't available on other models:
Sport SofTex Leather with Ventilated Front Seats
The leather upholstery on the front and back seats are sporty but breathable, making for an enjoyable drive. While the back seats have a heating function, the front seats also come with both heated and ventilated ability
8-way Power Passenger Seat
New to the Toyota RAV4 Prime XSE for 2022 is 8-way power seats on the front passenger side. with seat warmers, you can travel in style without worrying about getting tired or uncomfortable!
Driver Seat Memory
The Rav4 Prime XSE comes equipped with a driver-seat memory system that allows you to select the positions of your seats and steering wheel. This is perfect for those who are frequently getting into their cars, as it makes everything easier!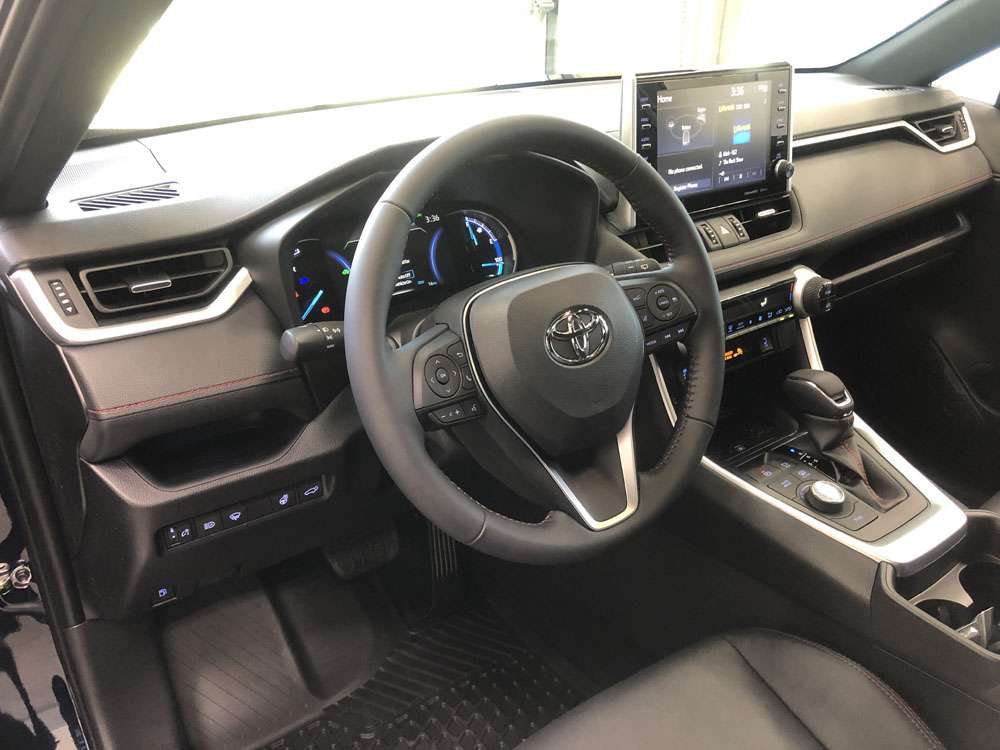 Paddle Shifters
With paddle shifters, you can change gears manually by using these flaps. This means that even on dirt and off-road terrains it's easy to find the right gear for any situation!
All-Door Smart Key Detection
The RAV4 Prime Premium Technology is equipped with many features that will make your life easier, such as smart key detection on every door. This means you can unlock them without having to take off any keys or use an electronic device like some other models do!
11 Speaker JBL Audio System
The RAV4 Prime has a spacious and stunning audio system that will give you the best car experience with its 11-speaker JBL Audio system. It also comes equipped for your safety, featuring seven airbags as well!
Head-Up Display
The head-up display on the RAV4 Prime makes it easier to see the current speed and lane guidance without having your eyes focus behind you.
Digital Display Rearview Mirror
With the RAV4 Prime Digital Display Rearview Mirror, you can see what's behind your car before backing up. The resolution is high enough that even when reversing slowly or looking over large distances there won't be anything hidden from view!
Homelink Garage Door Opener
With the built-in Homelink Garage Door Opener, you can open your garage without keeping an extra clicker in the car!
110V Power Outlet (1500w high output)
The input RAV4 Prime comes with an additional 110V Power outlet that can provide up to 1500 watts of power.
Panoramic Sunroof
This is the only RAV4 that comes with a panoramic sunroof, you'll have plenty of space to stretch out in style and enjoy all these amenities on your next adventure!
Front/Back Parking Clearance Sonar
With its built-in parking sensors and sonar capabilities that can detect things around your car, it will make it much safer the next time you park!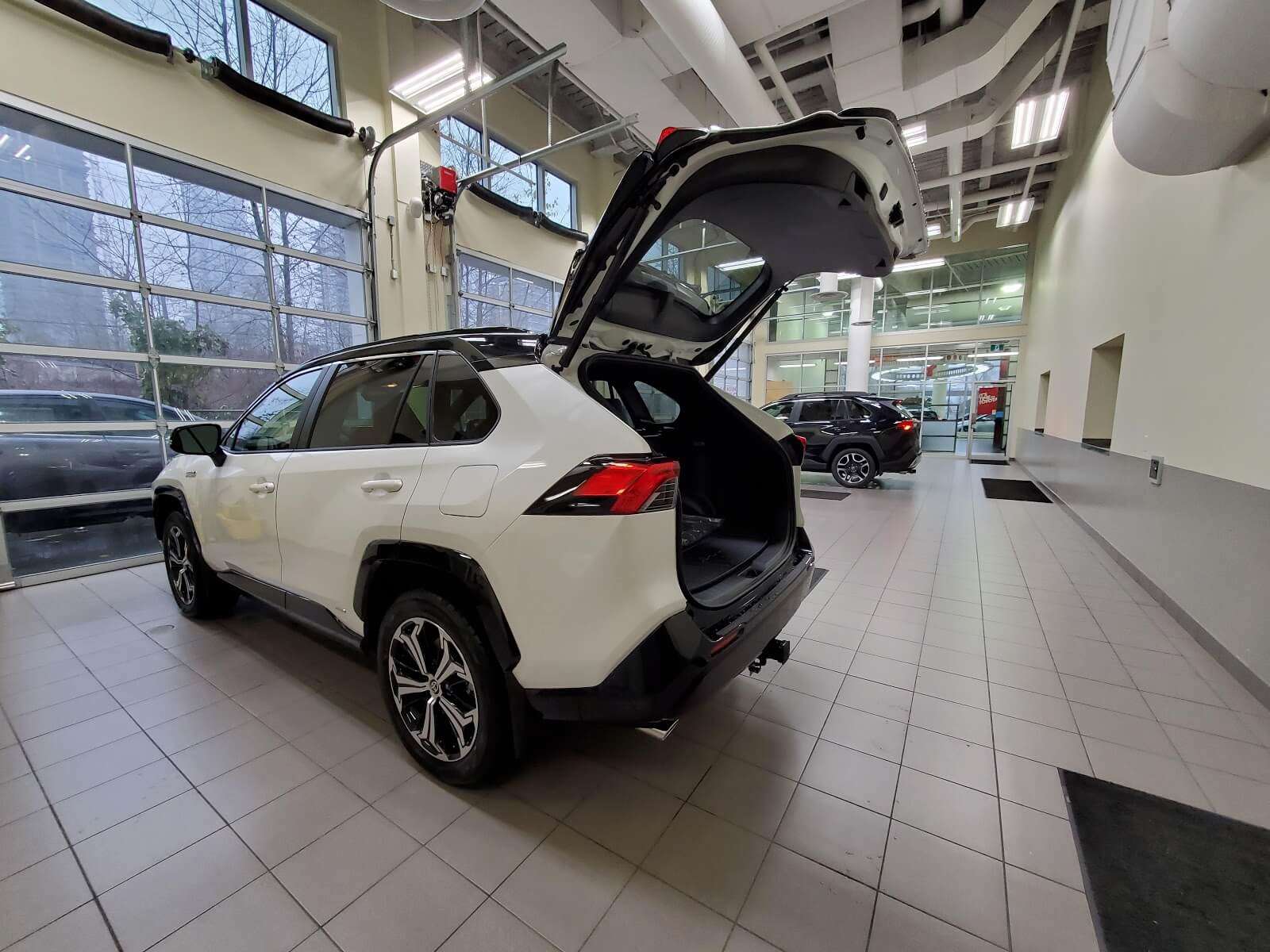 Power Back Door w/ Kick Sensor
The back door's kick sensor may be used to open or close the liftgate without the need for your hands.
Bird's Eye View Camera
When you're parking the vehicle, this camera provides you with a 360-degree view of its surroundings to ensure that you know how far away from the curb or other vehicles you are near at all times.
Rear Cross Traffic Braking
The rear cross-traffic braking will activate when you're getting your car out of a parking space, detecting any approaching vehicles from both sides and delivering a warning signal to notify you.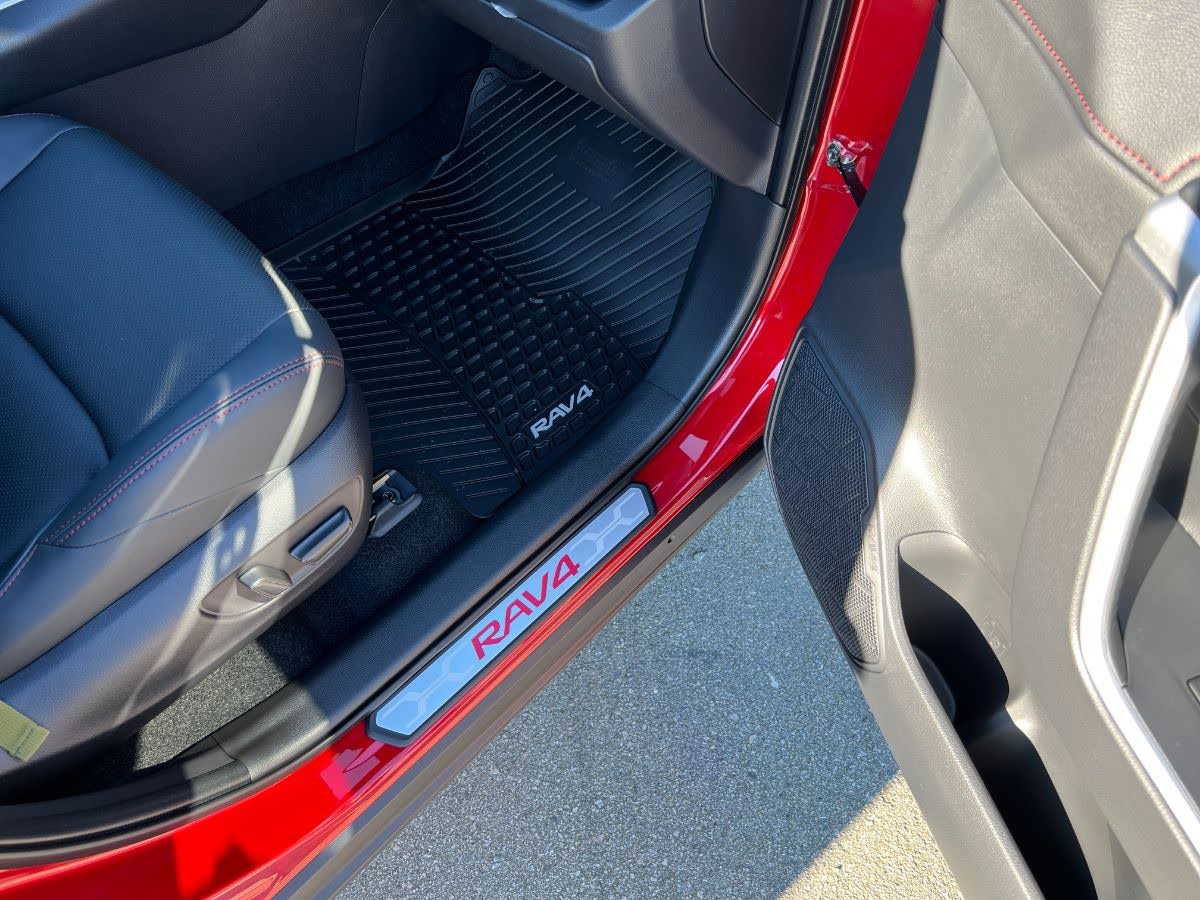 Embedded Navigation w/ Traffic & Weather
With a slew of features to make your life easier and more enjoyable, the RAV4 Prime may be purchased with confidence. Embedded navigation with traffic updates will keep you safe on the road, while weather alerts allow you to stay inside if there's no need for an unnecessary trip!
Destination Assist
With Destination Assist, the RAV4 Prime can assist you in finding your solution. Connecting to a live agent, this fantastic function links drivers and passengers in their trip, while also providing useful information such as where they may go or what kind of scenic route would be best for viewing along the roadside!
What other features are available on the RAV4 Prime?
The rest of the RAV4 series has many additional features that you might not know about. Check out our RAV4 Prime Trim Levels Guide to learn about each trim and feature!