Vehicles, like everything else, are extremely expensive these days. It's good to have a high-end vehicle with lots of amenities, but doing so can put a serious dent in your wallet. Want to know what the cheapest cars you can get in 2023? We've put together a list of some models you might consider.
We've included the full, pre-tax pricing found on each manufacturer's site, which doesn't account for any further discounts offered via incentives or rebates. As of the date of publication, the prices shown above were correct. There may be a delay before you can get your hands on that reasonably priced car you've had your eye on because of supply-chain problems still plaguing the auto industry.
Cheapest Small Cars
Mitsubishi Mirage – $17,102
The four-door hatchback from Mitsubishi is one of the least expensive options available. The 1.2-litre, three-cylinder engine in the Mirage generates 78 horsepower and 74 lb-ft of torque.
In spite of its modest price, this vehicle is equipped with advanced safety features such as automatic climate control, Bluetooth, a USB port, automated headlights, a driver's knee airbag, and hill-start assistance.
While the listed price is for the least expensive model with an automatic transmission, you can save about $800 by opting instead for the base model with a five-speed manual. It's not a bad idea to go for the manual transmission because of the increased agility and driving pleasure it provides.
Prices start at $22,202 for the top trim, which is more than you'd pay for a base model of a better car like a Toyota Corolla Hatchback.
Kia Rio – $19,894
The only alternative under $20,000 is the Kia Rio, which starts at $19,894. Hatchback fans of Mexico's defunct subcompact Rio sedan will be pleased to hear that the Rio 5-door is still being produced in Mexico. This hatchback impresses with its muscular good looks, plush interior, and relaxed demeanour behind the wheel.
There are five different Rio 5-Door trim levels available: LX MT, LX+, LX Premium, and EX Premium (with 17-inch alloys and rear disc brakes added for 2023).
The Rio's base trim provides a four-cylinder engine producing 120 horsepower and a six-speed manual transmission, as well as options such as cruise control, heated front seats, wireless Apple CarPlay, and Android Auto that aren't available on the Mirage's base trim.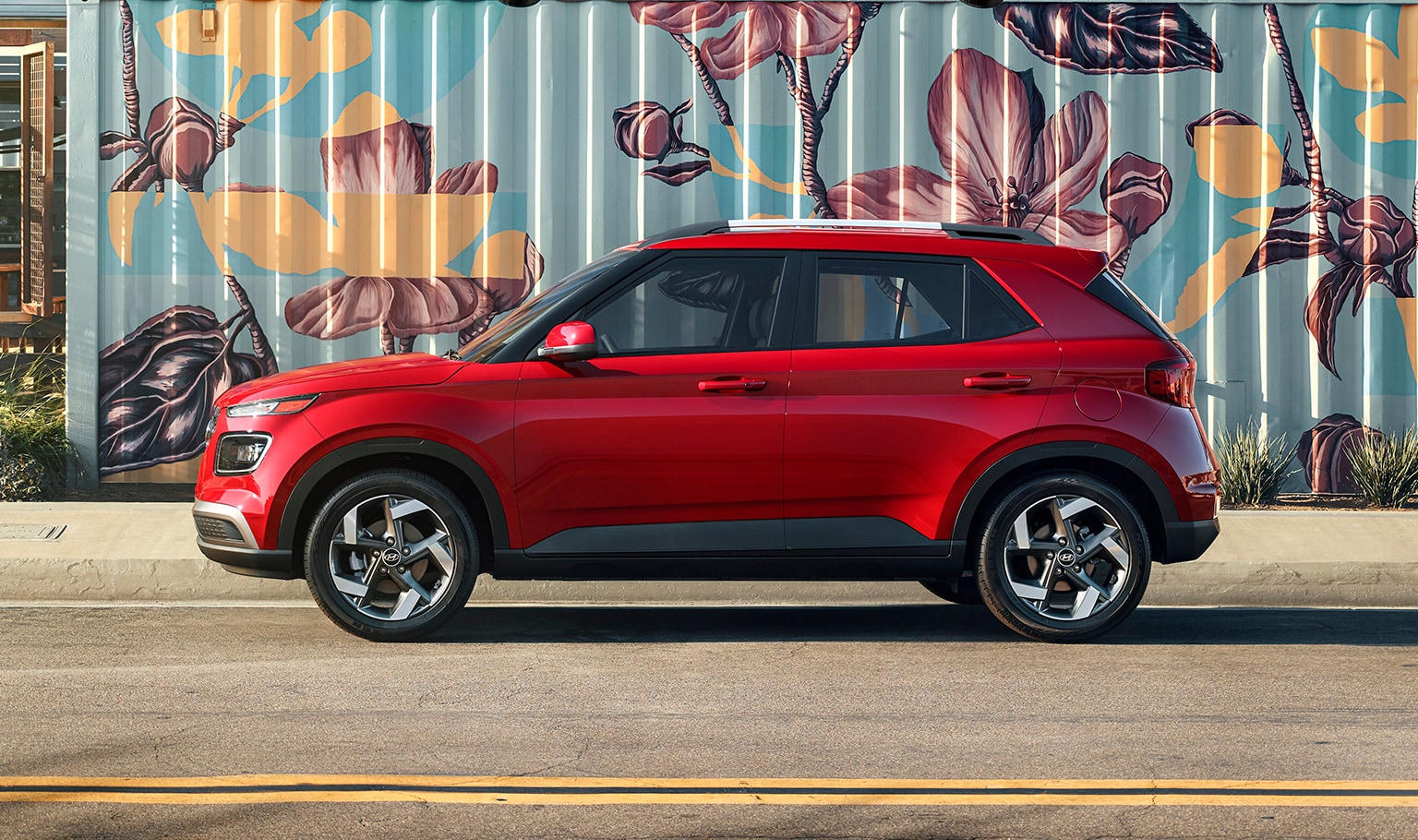 Hyundai Venue – $23,305
The 2023 Hyundai Venue, a cute compact crossover vehicle, is the most affordable Hyundai vehicle since the Accent hatchback is no longer produced.
Among Canadian compact crossovers, the 2023 Hyundai Venue is among the cheapest car options. The Venue is small, but it packs a lot of character and some entertaining extras. Although crossovers are typically more convenient and versatile than sedans, the Venue may seem constrained due to its lack of all-wheel-drive and smaller passenger capacity.
There are three different package tiers available for the Venue, with the Essential starting at that pricing. Each one is powered by a 1.6-litre four-cylinder engine with 121 hp and 113 lb-ft of torque. Although a manual transmission was standard on the 2022 base model, the 2023 model all comes with CVT and front-wheel drive.
This base model comes standard with front heated seats, front emergency brakes, lane-keeping assist, and a driver attentiveness warning. In addition, two USB charging connections and wireless Android Auto and Apple CarPlay are standard across all packages.
Nissan Kicks – $23,113
The Nissan Kicks, the next-highest priced vehicle in this class, offers comparable engine and transmission performance for $23,113.
The Kicks is an excellent choice for city driving thanks to its small exterior dimensions and roomy inside. The affordable Kicks will be around for another year after receiving an exterior and interior facelift in 2021. The SR trims have been removed from the lineup for 2023, leaving only the S, SV, and SV Special Edition versions.
It boasts a long list of amenities similar to the Venue, but with a few key differences: it lacks the heated seats of the Venue but adds blind-spot monitoring and additional trunk capacity.
Kia Soul at $25,094
The Kia Soul is one of the cheapest cars you can get in 2023 and is likely to also look the most unique. A new front, rear bumper, and taillights highlight the 2023 Kia Soul's exterior facelift, while the inside gets a new steering wheel and gauge cluster. The cabin is now much more peaceful because of the increased use of soundproofing materials.
Heated seats, tire pressure monitoring, rear occupant warning, and a rearview camera are standard across all grades.
The Soul is offered in LX, EX, EX+, EX Premium, and GT-Line Limited guises. All of them have a 2.0L four-cylinder engine that uses regular-grade gasoline and generates 147 hp and 132 lb-ft of torque.
Cheapest SUVs & Minivans
Chevrolet Equinox – $30,347
When it comes to Chevrolet's SUV portfolio, the Equinox is one of the cheapest cars that is an SUV. It is just a bit bigger than the Trailblazer and below the Trax. It's a decent crossover vehicle let down by a weak engine. Chevy pairs its subcompact SUV's weak four-cylinder engine with a sluggish automatic transmission, making it seem slow and unresponsive.
While all-wheel drive is an option, the LS trim level with front-wheel drive is all that's included in the starting price of an Equinox. The 1.5L turbocharged four-cylinder that comes standard in all models produces 170 hp and 203 lb-ft of torque paired with a smooth-shifting six-speed automated gearbox.
Automatic LED headlights, heated seats, remote starter, Bluetooth connectivity for Apple CarPlay and Android Auto, emergency front braking with pedestrian recognition, lane-keeping assist, automatic high-beam headlights, and a tire pressure monitoring system are standard across all models.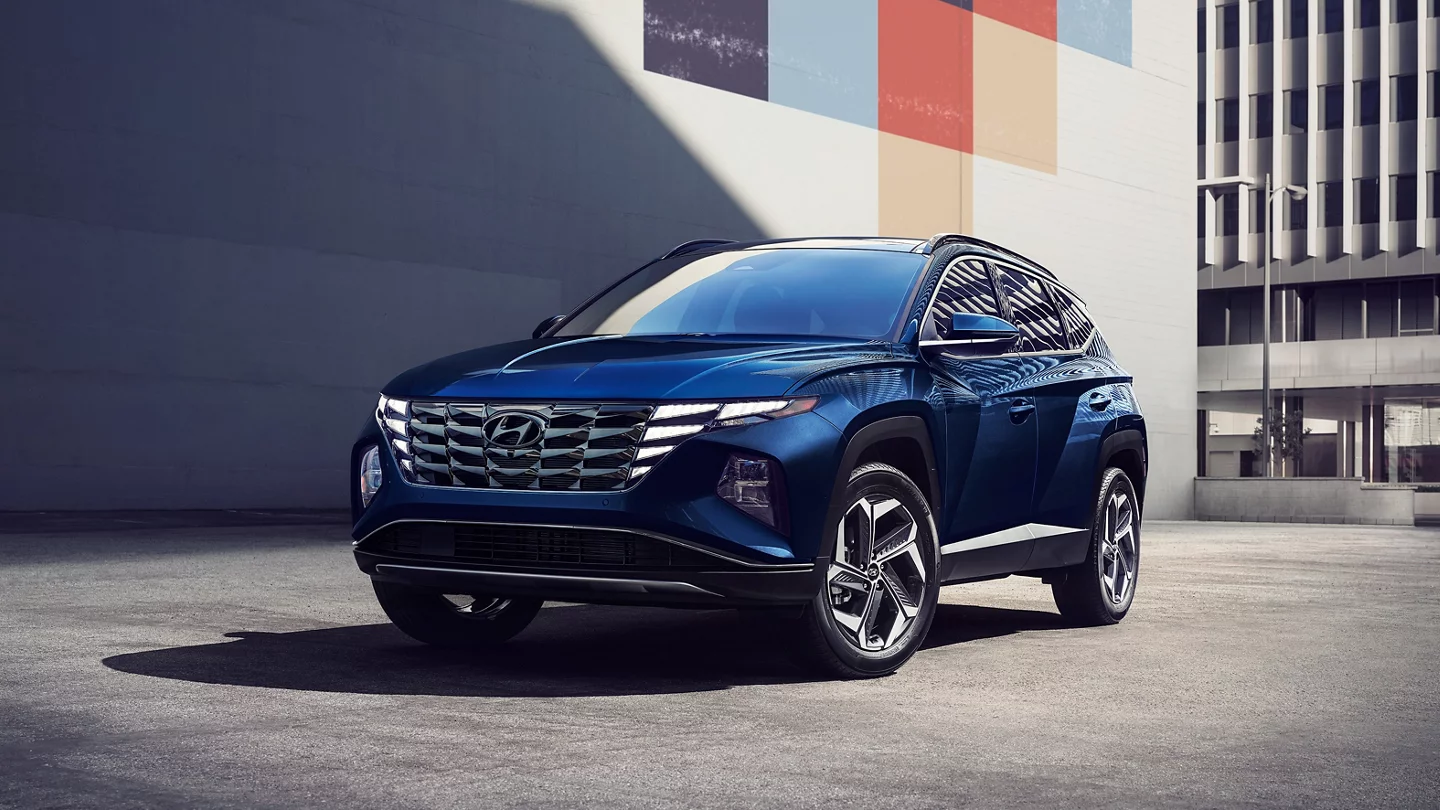 Hyundai Tucson – $31,156
The Hyundai Tucson, at $31,156, is one of the most stylish and well-liked cars on the road today. Front-wheel drive and a 2.5-litre four-cylinder engine that produces more horsepower than the Equinox, but less torque, are standard on the Tucson at this price.
One of the largest small crossovers available is the Hyundai Tucson. However, the non-hybrid Tucson's lacklustre performance will frustrate aggressive drivers.
Its passenger volume of 3,065 litres exceeds that of rivals like the Honda CR-V. The Tucson's cabin is uncluttered and contemporary, with digital gauges, a push-button shifter, and a touchscreen interface for the climate and audio settings.
Kia Carnival – $38,445
Once the standard in family transportation, minivans have seen their numbers dwindle as SUVs have become more popular. An eight-speed automatic transmission is paired with a 3.5L V6 engine that generates 290 hp and 262 lb-ft of torque and is standard across all model levels.
Unlike most three-row SUVs, the Carnival's third row of seats is easy to enter and offers ample legroom for adults. This allows the Carnival to seat eight people. The second-row seats can be folded flat or removed entirely to accommodate larger loads.
The Carnival is the most cost-effective option, with five different trim levels to choose from. The standard Carnival LX comes standard with an eight-inch touchscreen, Apple CarPlay, Android Auto, cruise control, emergency front brakes, and lane-keep assist.
Toyota Sienna – $45,195
The only version of the Toyota Sienna available is a hybrid, but at $41,955 it's still one of the most affordable minivans you can get.
The Toyota Sienna is powered by a 2.5-litre inline-four engine and two electric motors, which together provide 245 gross horsepower. Either front-wheel drive or all-wheel drive (AWD) is an option for this minivan.
Standard on all 2023 models is Toyota's active safety suite, Toyota Safety Sense 2.0. This suite includes features such as automatic high beams, lane tracing help, full-speed range dynamic radar cruise control, and pre-collision with pedestrian recognition.