In the event of an accident, the VSTARK 4K Dash cam Front and Rear Camera will record high-quality video that can be used as evidence. Let's examine the benefits of using a dual-dash camera and see if it's a good fit for you.
General Summary
Start and stop your car will activate/deactivate the dash cam, respectively. In-car speed readouts are available. You can always be sure to have enough storage for your recordings thanks to Loop Recording, which deletes the oldest file automatically. In the event of an impact being detected, the in-built G-Sensor will immediately lock the video.
When motion is detected, the dash cam will only begin recording. On the other hand, it will not record if your car is stationary, such as at a stoplight or a red light. You can disable Motion Detection to ensure continuous recording even when there is no activity.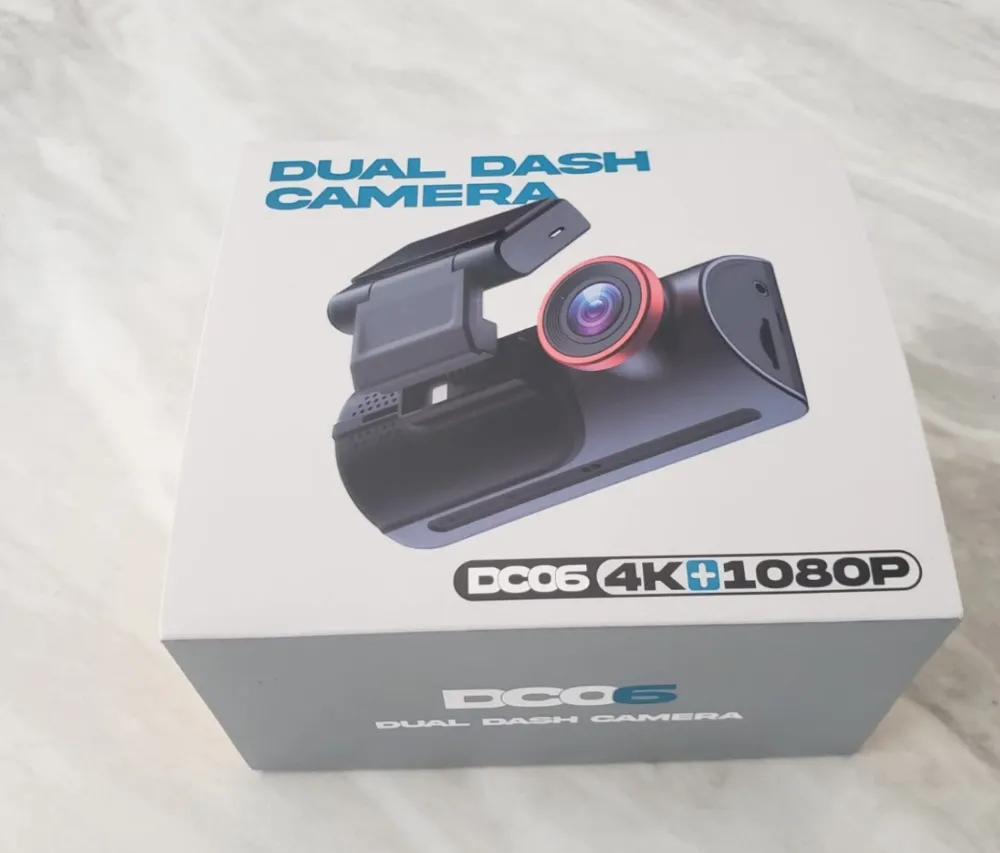 The GPS and Wi-Fi capabilities of modern smartphones make it simple to find your location and control videos on the go. Capacitor-powered and sporting a speed- and time-based screen saver are two of its additional features.
The only real drawback to this dash cam is that it has a somewhat complicated menu system, and the user manual doesn't really clear anything up. However, dash cams tend to share similar interfaces, so if you've used another dash cam before, you should find this one intuitive as well.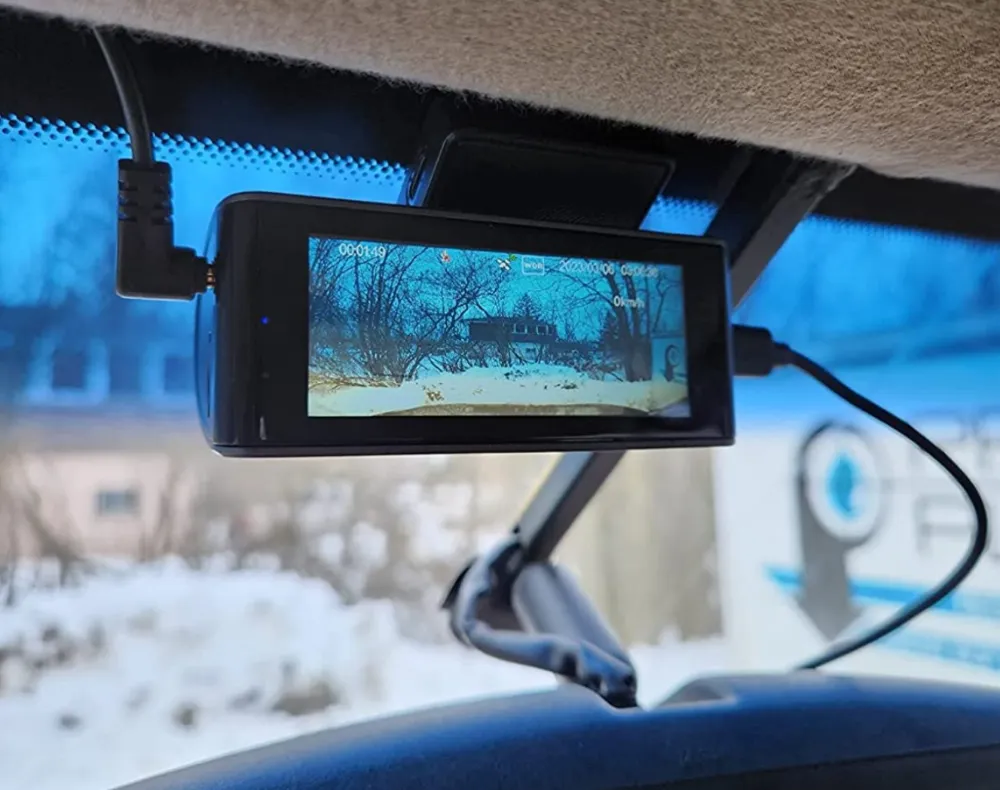 How is the video quality?
Both day and night, the video quality will be excellent. You can see the license plate and road sign details clearly on its 3.16-inch touchscreen dash camera's 4K (3840*2160P) front lens and 1080P rear lens. You may add sound to your recording if you so choose. 
The infrared lights that come on during the nighttime mode greatly improve the video quality. Overall, with a 256 GB microSD card, users can expect high-quality video recordings for up to 14-15 hours. The camera offers various resolution and frame rate options, including 4K@30fps, 4K@24fps, 2K@30fps, 1080P@60fps, and 1080P@30fps. Additionally, the camera's infrared lights improve the video quality during nighttime recordings.
Is it easy to install?
This dash cam has a straightforward setup process. You don't have to take your car to a mechanic to have it installed if you follow the directions in the manual. It can be set up in no time.
The dash cam's cords plugin in a convenient spot, allowing for a tidy installation that doesn't disturb the driver's line of sight. The dash cam's housing can be hidden behind the rear-view mirror so that it doesn't interfere with your vision.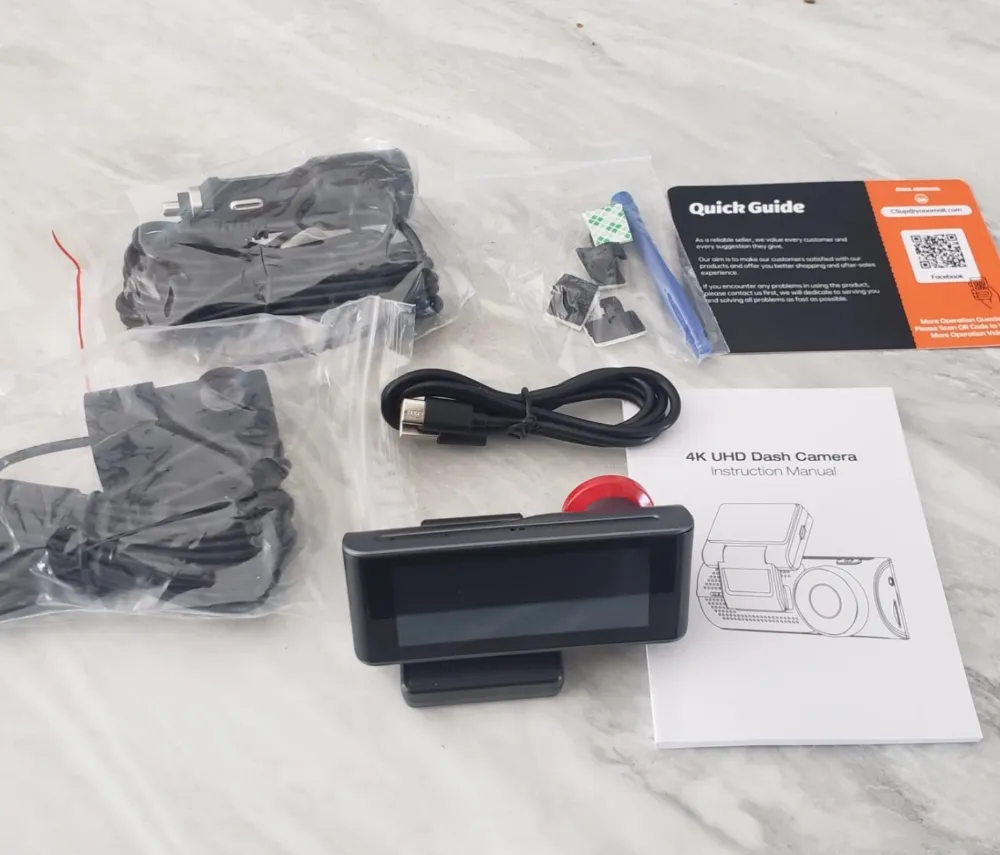 This is what you get in the package:
1x 4K Dash Cam
1x 1080P Rear Camera with a 18-foot cable
1x USB Car Charger with a 9.8-foot cable
1x Type-C Cable
1x Adhesive Mount
1x Easy prying tool
4x Cable clamps
1x User Manual
1x U3 64GB MicroSD Card
Powered by Sony sensor
With its Sony sensor and 6-layer optical lens, as well as its HDR/WDR technology that allows it to record simultaneous front 4K (2160p@25fps) and rear 1080P (1080p@30fps) resolution video.
The VSTARK 4K Dash Cam Front and Rear Camera are able to capture crucial details even in low light. However, the rear camera is not watertight and must be mounted inside the car on the rear window.
Comes with a MicroSD card
The microSD card inside the VSTARK 4K Dash Cam is 64GB in size and comes standard. To record in 2K or 4K, however, you'll need to upgrade to a U3 256GB card. The included card is only capable of supporting a maximum resolution of 1080p.
MicroSD cards with U3 speed or higher and 256 GB of storage or less are suggested. You must format the microSD card on a computer before inserting it into the dash cam, and then format it again after inserting it into the camera.
It is capacitor-powered
This dash cam is capacitor-powered, so it can safely operate in extreme temperatures. In comparison to standard lithium batteries, the capacitor that powers this dash cam lasts significantly longer and can be used in harsher climates.
In addition, it boasts a greater operating temperature range for enhanced performance (70°C to -20°C working temperature).
Magnetic brackets are useful because they are easy to disassemble and can maintain structural integrity. The imported charger charges the dash cam while also charging another device at the same time.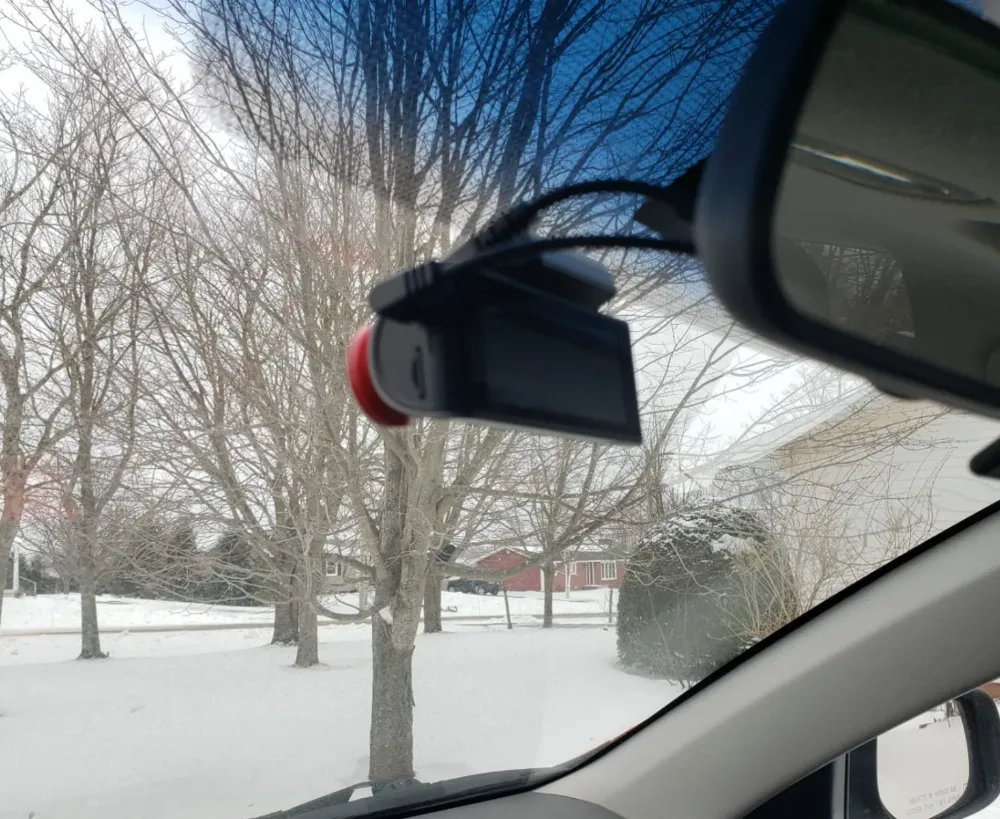 Comes with built-in GPS tracking
The VSTARK dash cam includes a built-in GPS that can record your exact location, speed, and more. Google Maps' official app and the Windows and Mac GPS Player both support WiFi tracking, giving you more evidence in the event of an accident.
The official VSTARK app allows you to review your recorded driving route on your mobile device. If you want a clearer and more seamless view of your driving route, however, the PC-side application may be more to your liking.
If you do not want GPS data recorded, you can disable the GPS feature of this dash cam. Note that this feature is not the same as route-guiding, and that you cannot use a live route map for navigation purposes.
VSTARK 4K Dash cam's most interesting features
Hand-motion sensor
The sensor built into the front camera of this 4K dash cam is one of its most intriguing features. The car's emergency lock can be activated by motion, allowing you to take pictures or videos without worrying about them being stolen.
A shutter sound and photo or video lock will occur as soon as the sensor detects motion under the dash cam. The motion detector has a maximum detection range of 3 centimetres.
In the event of an emergency or if you simply see something interesting while driving that you'd like to remember, you can quickly lock the video or take a snapshot.
The dash cam can be set to lock video or take pictures in the event of motion being detected by its bottom-mounted sensor. Simply waving your hand in front of the sensor will activate it. There will be a shutter sound and picture-taking action when the sensor is triggered.
When the dash cam is set to record only when motion is detected, such as when stopped at a red light, no footage will be captured. We recommend disabling "motion detection" for normal recording so that no video is lost.
Access your footage with an app
You can view footage, play it back, and control this 4K dash cam from your iOS or Android device by connecting it to the dash cam via WiFi and using the official "VSTARK" app. If you're having trouble with this app, another option for the dash cam is the Road Cam app.
The app also allows you to download and edit videos, making it easy to share the beautiful sights and unforgettable experiences you've had on your travels with everyone back home.
Connect via USB-C
This dash cam for your car has an improved USB-C charging port for reliable power and rapid data transfer. In addition, you can charge your phone or other electronic devices without having to pull over thanks to the included USB port
The Type-C USB is becoming more common and much easier to use than the Mini USB port. Type-C also provides more consistent data transfer rates than the older mini USB standard.
Because of the plug-and-play functionality, it makes it easier to transmit data and charge devices. If your original data cable ever fails, simply use the USB-C cable from another device.
Magnetic bracket instead of suction cup installation
Unlike suction cup mounts, which are prone to falling off, our magnetic brackets mount dash cam provides stable support while also being simple to remove.
This makes it easier to protect your dash cam and remove it from the heated car window when parked in the sun, or to take it inside to download video. Furthermore, the GPS is integrated into the sticky mounting bracket for added convenience.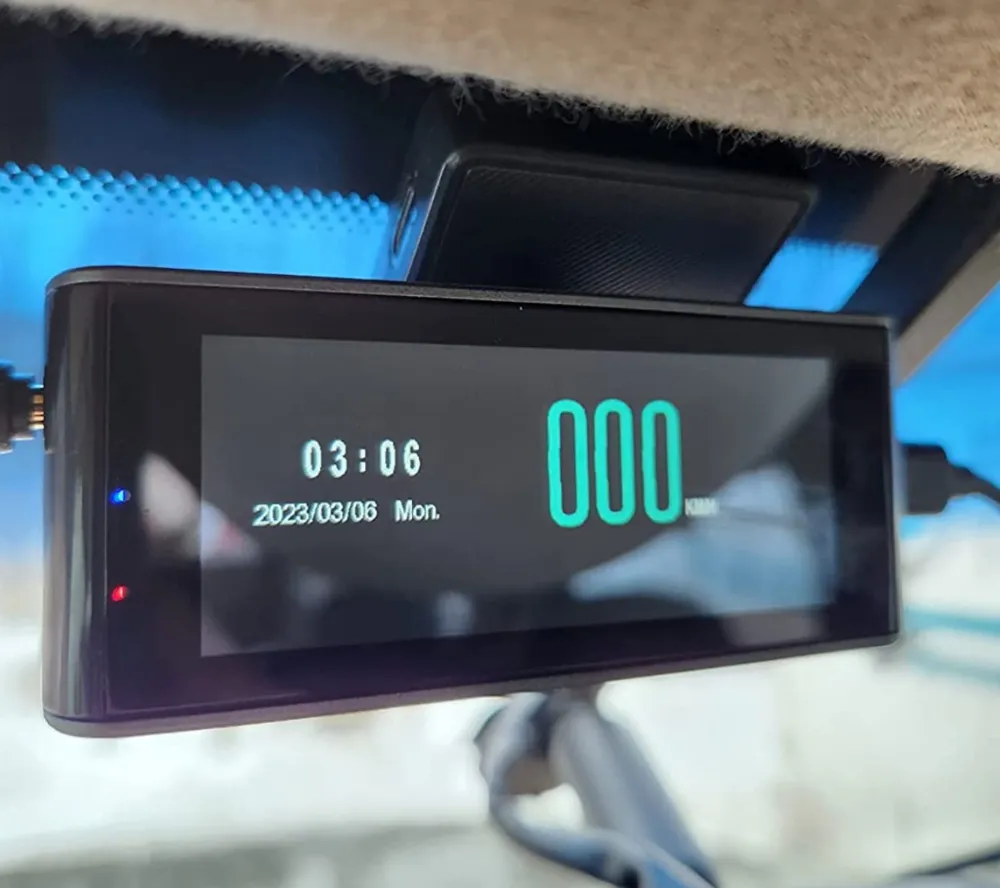 Screen Saver Recorder Dashboard
A screensaver will be activated after 3 minutes if no user entry is detected on this 4K dash cam. As the dash cam continues to record in the background, this will help save power while displaying your current driving speed and time.
24-hour parking monitor
This feature will be useful if you frequently park on the street overnight. To use the parking monitor, connect the dash cam to the vehicle's battery using a hardware kit so that it can function even when the vehicle is turned off.
How is their customer support?
VSTARK offers a 30-day money-back guarantee, a 12-month warranty, and lifetime technical support for free. According to their Amazon page, their team is available around-the-clock to provide a prompt and satisfactory solution if you run into any problems.
However, VSTARK does not appear to have their own website, and it is not clear how to get in touch with its after-sales support team. Please leave a comment if you have the email or phone number, so we can inform our readers.
Conclusion
Despite having clear contact information and its app being difficult to find on the Appstore, the VSTARK 4K web cam is still a worthy consideration due to its low entry price and attractive design. What do you think of this dash cam? Do you have any experience with this brand? Please share in the comments!