Remote Connect, which is available on a number of Toyota vehicles 2018 or newer, can also be accessed via Google Assistant or Amazon Alexa voice command. Once you are set up, you will be able to give a voice command to have your vehicle started by saying 'Hey Google' or 'Hey Alexa'.
This feature is extremely handy if you use Google Home or Alexa devices. You can also use Google Assistant on your Android phone or Apple device (you will need to download and open the Google Assistant app first).
How To Get It Setup?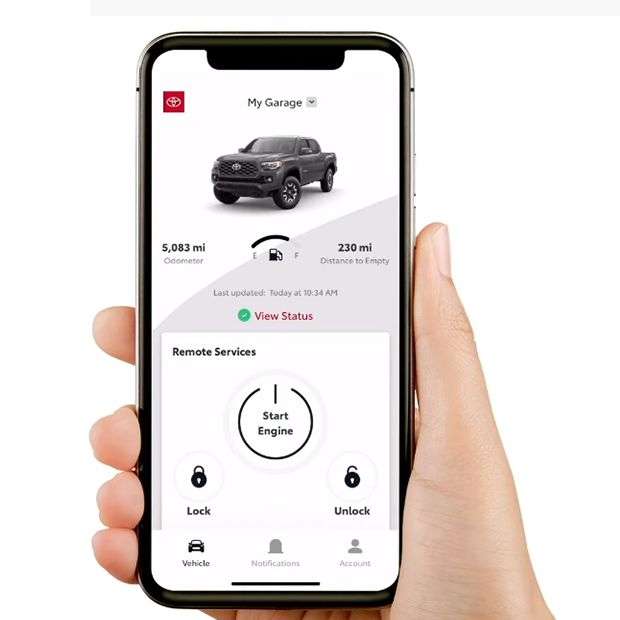 Make sure that the Toyota app is installed and set up on your phone
Download and open the Google Assistant app (or the Amazon Alexa app if that's what you are setting up for.
Search for and enable Toyota action from inside the app.
Once it is enabled, you will be asked to your Toyota account, and enter your login email and password.
Then select your vehicle and create a new 4-digit PIN and press SAVE.
Please note that this PIN you set up is only used to start your vehicle's engine or opening the vehicle's doors. It is a separate stand-alone PIN number and does not need to match any other Toyota-related PINs.
What Are the Commands I Can Use?
There are several commands you could give, start by saying Hey Google (with Google Assistant) or Hey Alexa (with Amazon Alexa), followed by:
ask Toyota to start my car
ask Toyota how much gas is in my car
ask Toyota if my doors are locked
ask Toyota how many miles are on my car
You can shorten your request and say things like:
Hey Google, how much fuel is in my car?
Hey Google, are my doors locked?
These are the ones that are known, but there could be more commands available.  If you know of some that you don't see here, let us know in the comment!