When it arrives in Canada in limited quantities next autumn, the 2024 Chevy Equinox EV will start at slightly under $38,000, including destination and freight. The first of the company's electric cars to be introduced this year was the full-size truck, the Silverado EV. Then came the midsize SUV the Blazer EV. And now, the Equinox EV is also debuting this year.
The 2024 Chevrolet Equinox will start at $35,000, as recently confirmed by Chevrolet Canada. For the Canadian market, the base 1LT trim comes standard with heated front seats, a heated steering wheel, and an eight-way power driver's seat in addition to the standard features. Even without any conceivable government or tax benefit, GM believes it will be the cheapest EV in its class.
Starting in the fall 2023, a limited run of the well-equipped 2RS trim level will be sold in Canada, with the rest of the trim level selection arriving in early 2024. The Canadian version of the 3LT and 3RS trim levels will only be offered with the eAWD drivetrain.
The front-wheel-drive, standard-battery Equinox EV in Canada has an estimated range of 400 km, while the long-range variant has an estimated range of 480 km. The eAWD-equipped models can go up to 450 km. The FWD version produces 210 hp and 242 lb-ft of torque; while the eAWD system produces 290 hp and 346 lb-ft of torque.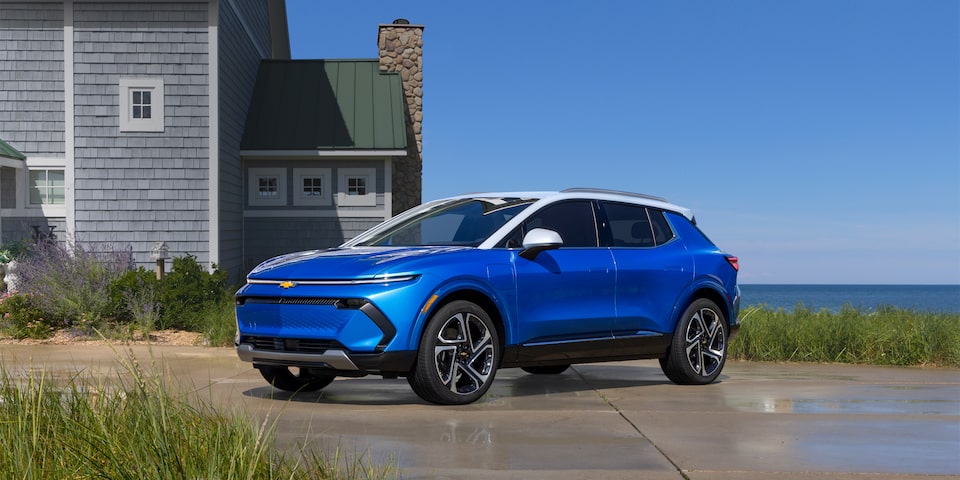 The Chevrolet Equinox offers various range capabilities, making it easier for novice EV drivers to switch to charging. There are two battery options:
Level 2 (AC) charging at the standard 11.5 kW may add up to 55 km of range in an hour. ( The 3RS eAWD has access to 19.2 kW Level 2 (AC) charging, which may add up to 82 km of range per hour.)
Standard DC fast-charging capabilities of up to 150 kW, allowing 110 km of range to be supplied in 10 minutes
Overall, the Equinox EV is very different from its conventionally-fueled sibling. A better comparison would be to the brand-new Chevrolet Blazer. The Blazer has 557 horsepower and 648 lb-ft of torque, but a higher price tag.
With the addition of this new model, Chevrolet can now provide a full suite of electric vehicles (EVs), including the Bolt EV and Bolt EUV, two compact SUVs.
The Chevrolet Equinox is marketed as an accessible all-electric SUV that will facilitate a calm and uncompromising transition to an EV for today's families. As a matter of fact, the Equinox's pricing is comparable to that of similarly equipped small crossovers and SUVs fueled by gasoline.
Battery electric vehicles are a priority for General Motors, and the company is working hard to get them to its devoted customer base. By appealing to parents' worries about their children's safety, General Motors expects this vehicle to be a hit with buyers. Do you think the Equinox can actually hold its own against Tesla?