You may be trying to decide between the 2023 Toyota RAV4 vs 2023 Corolla Cross as your next SUV. Both are capable 5-seaters with ample trunk space. What car should you get, and how do they stack up against one another? To help you choose between the 2023 Toyota RAV4 and the 2023 Corolla Cross, we've compared their available features and highlighted any key differences.
Model Summary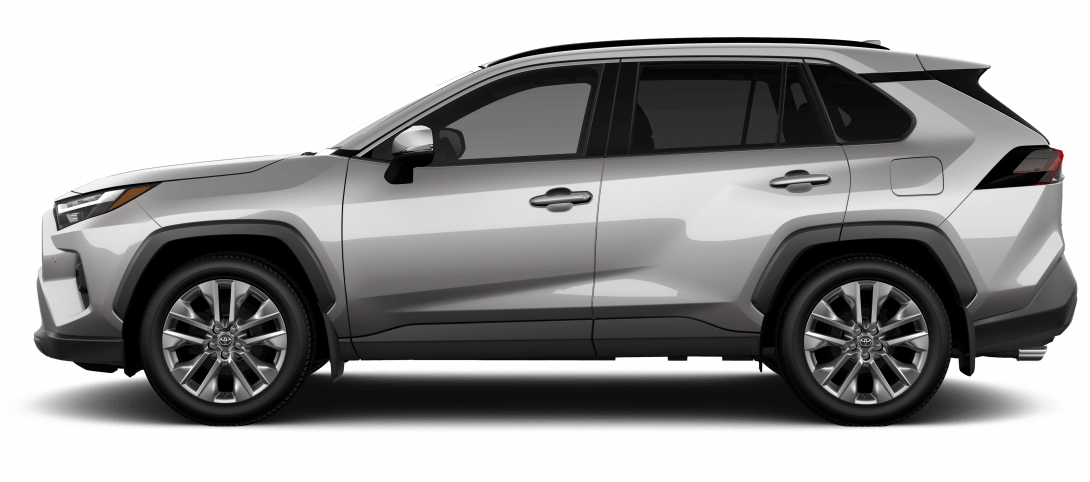 The Toyota RAV4 is quite popular. In addition to its low price and roomy interior, this compact SUV also offers a quiet ride and straightforward controls.
The RAV4's engine is peppy and responsive in urban environments, making passing and merging simple. The RAV4 has an available all-wheel-drive system that improves traction and handling on a variety of surfaces and includes functions like hill descent control and traction control with terrain selection.
Inside, The layout of the controls is intuitive, and the labels are large and easy to read. The big rubber knobs on the air conditioning and heating are a nice touch, too.
The RAV4's cabin is very well-made thanks to its appealing layered materials and flawless, body-colour seams. The optional RAV4 synthetic leather upholstery is pliable and comfortable, and it is also skillfully stitched.
The 2023 Toyota Corolla Cross retains the brand's trademark low prices while adding some much-appreciated functionality. Though driving performance is unremarkable, the Corolla Cross' design leans toward the adorable, and its sporty accents give it a bit of visual pizazz.
The Corolla Cross has a 2.0-litre four-cylinder engine producing 169 horsepower paired with a CVT; front-wheel drive is standard, and all-wheel drive is an optional upgrade.
Everyone who has ever driven a Corolla sedan will feel right at home in the Corolla Cross. There is little difference between the two in terms of design or convenience amenities. However, the Corolla Cross is bigger all around with greater space for passengers and cargo.
The infotainment display now features a new interface design with wireless Apple CarPlay and wireless Android Auto.
Comparing the 2023 Toyota RAV4 vs 2023 Corolla Cross
Detailed below is a comparison of these two vehicles in terms of available trims and features.