The brand-new 2022 Toyota Corolla Cross is a sleek and stylish car with all of the features you need. It has heated leather seats, an 8-inch touch screen display for your entertainment needs on long journeys or just in between stops at traffic lights!
There are several other available trims for this car. Be sure to get a tour of this car with the video above or check out the many photos in the photo gallery below!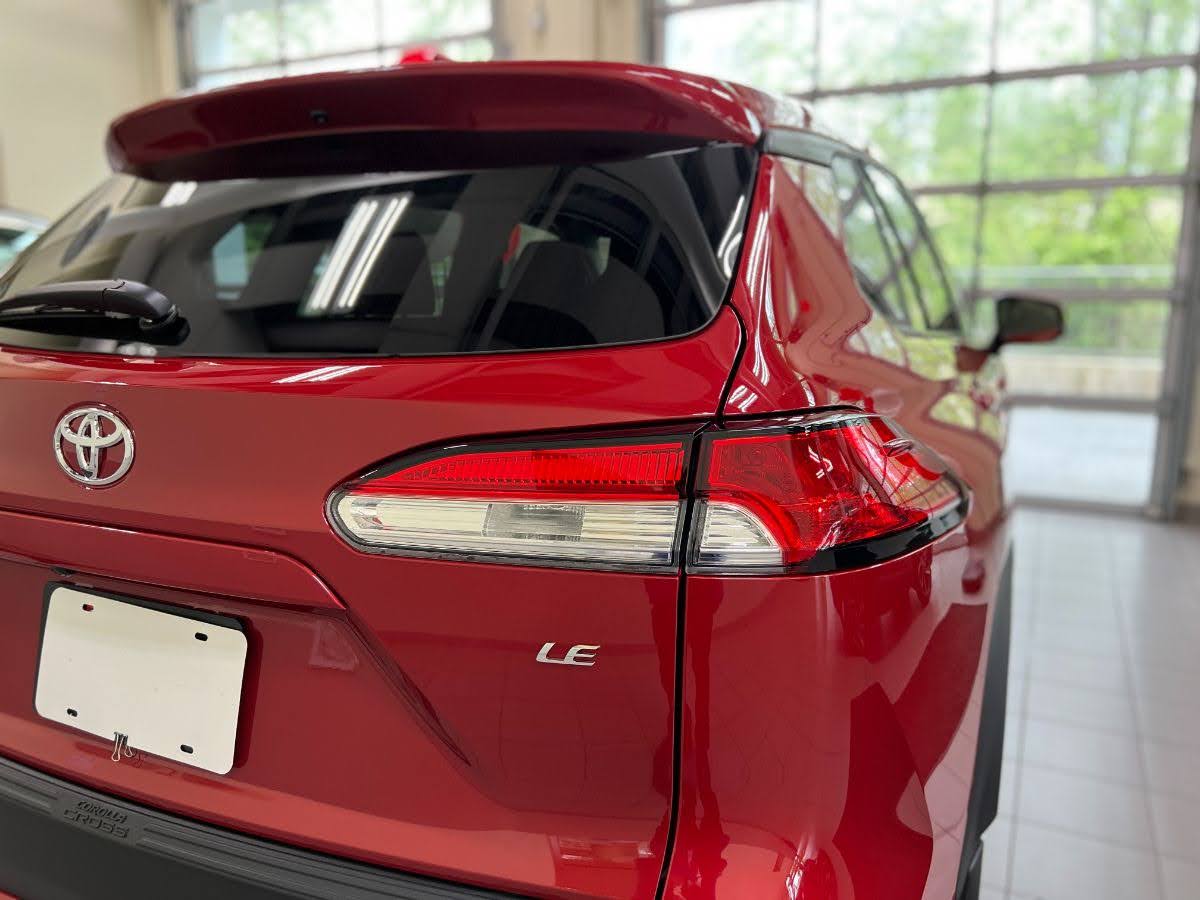 The Toyota Corolla Cross is perfect for those looking to get from point A – B with ease. With its smart key system, push-button start and automatic climate control this car will have you feeling comfortable every step of the way!
The Corolla Cross is one of the safest cars on road today, with its rear cross-traffic alert and blind spot monitor! If you haven't yet tried out this amazing vehicle for yourself then we highly recommend it.
Photo Gallery