The debut of the next-generation 2024 Toyota Tacoma is right around the corner. The automaker could have chosen to host the event at the New York Auto Show this week, but instead it settled for another teaser.
A single line accompanied by the picture you see here confirms a very important element, however: the Tacoma is going hybrid.
Talking about "electrifying performance," Toyota has revealed part of the rear end of the 2024 Tacoma, which carries an "i-FORCE MAX" badge. This name is used for the available hybrid powertrain in the full-size Tundra, which delivers a combined 437 horsepower and 583 lb-ft. of torque.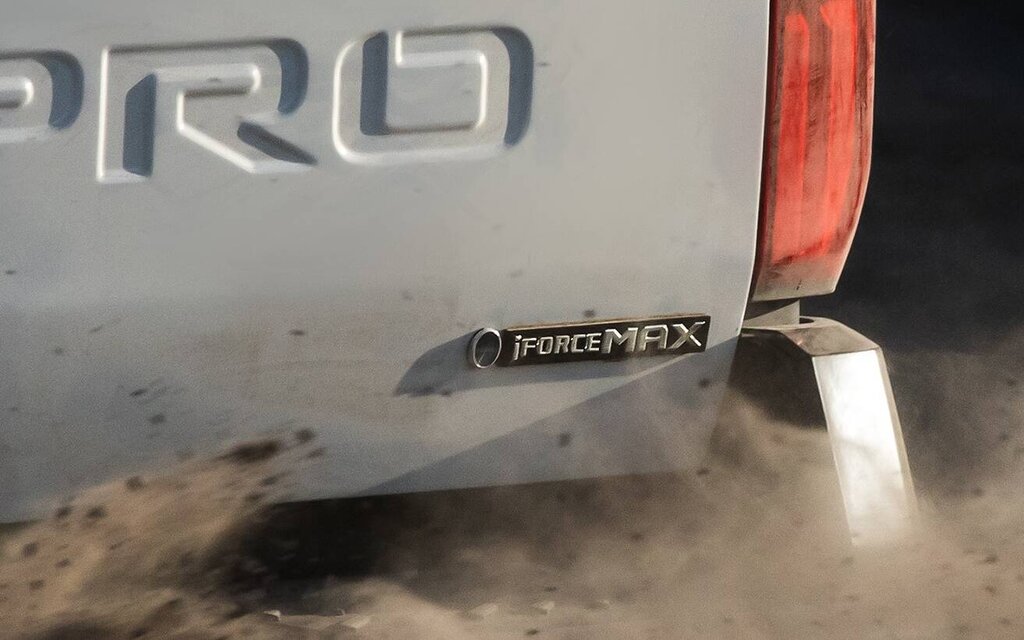 Of course, we don't expect the midsize Tacoma to be that potent. It's possible that Toyota will lower these numbers by using a non-turbocharged V6. Another option is a hybrid system based on a turbocharged four-cylinder engine, as seen in the new Toyota Crown (340 horsepower) and Grand Highlander (362 horsepower), though with the "Hybrid MAX" designation.
We'll just have to wait for Toyota to give us the complete picture soon. Back to today's teaser, which matches the black-and-white patent images that were leaked in January, the 2024 Tacoma is clearly inspired by the Tundra. Consider the design of the taillights, the pseudo spoiler at the top of the tailgate or the huge "TRD PRO" logo stamped in the middle of it.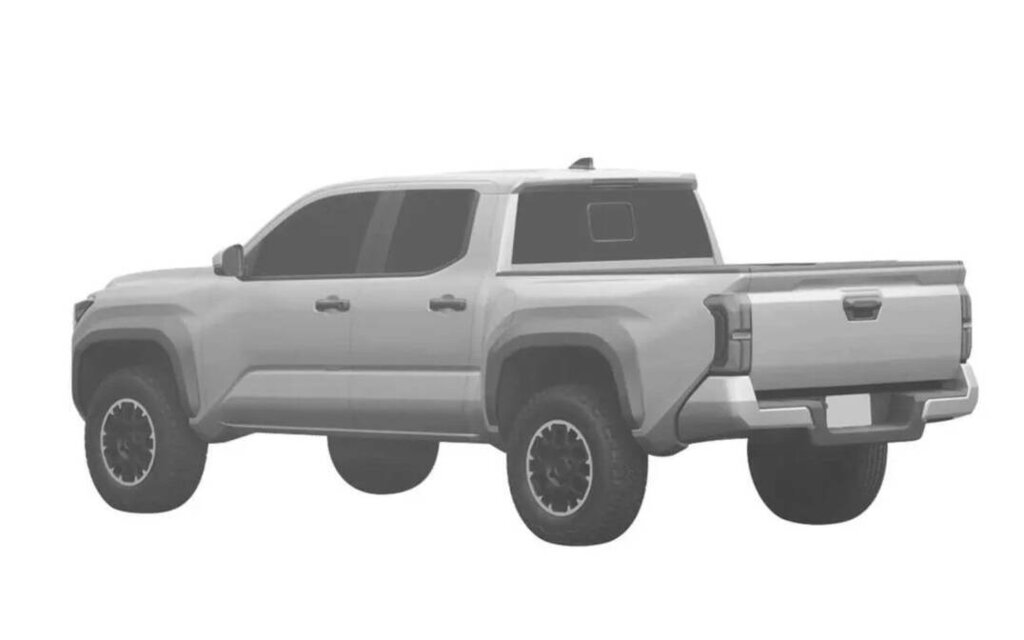 A hybridized and more powerful Tacoma TRD Pro could certainly challenge the new Raptor variant of the next-generation Ford Ranger, also due for 2024 and set to enter production for North America this summer. The battle will be epic.
Keep following The Car Guide for more details about the new 2024 Toyota Tacoma.