The original pioneer of hybridization, the Toyota Prius compact, is getting a well-deserved makeover for its fifth generation. Although Toyota has been criticized for its nonchalance in the all-electric segments, the Japanese brand has not given up on its beloved hybrids, marketing electrified models that are impressively popular. The 2023 Prius' physical enhancements make it more approachable, with fluid and modern lines that don't push the boundaries like some of the previous generations. More powerful in all trims, and more autonomous in its Prime plug-in variant, it borrows an array of new features from Toyota's tech arsenal.
Here are five things to know about the new Toyota Prius.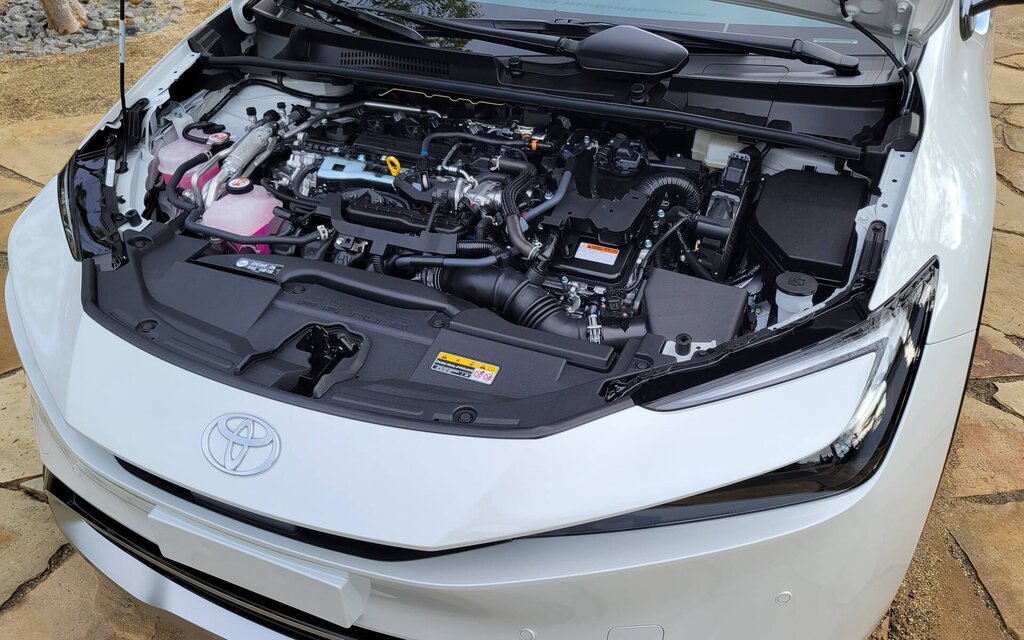 A More Capable Prius
The normal Prius hybrid (HEV) is powered by a 2.0-litre 4-cylinder combustion engine mated to an electric motor. Together, they deliver a 196-hp output, which is 75 more horses than the previous model. As for the plug-in Prime variant, it's powered by a similar combo, but its total output is 220 horsepower, almost 100 horsepower more than the outgoing Prime model.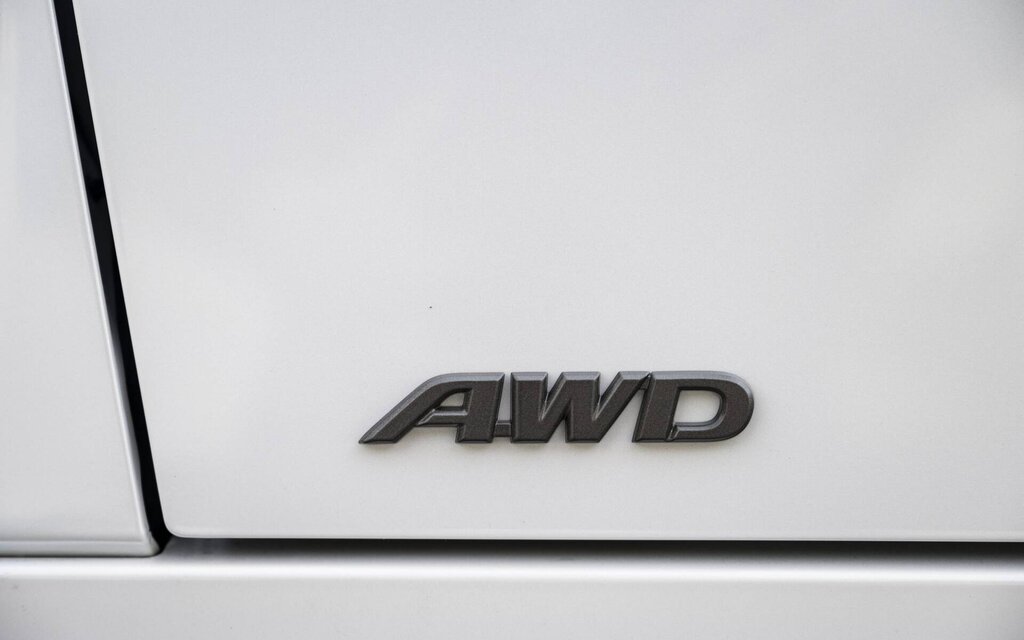 All-wheel Drive is Available, But Not On All Versions
The Toyota Prius HEV is offered in two versions: XLE AWD and Limited AWD. Both come with standard all-wheel drive (AWD), a strong advantage for Canadian drivers.
As for the plug-in Prime model, it is offered in SE and XSE variants. Unfortunately, all-wheel drive is not available on either of these models. Toyota admits that due to the size of the battery pack in the back, integrating an electric motor there would have been technically impossible.
Still Competitive in Terms of Fuel Consumption
Prius owners have always kept an eye on fuel economy. And thanks to its aerodynamics, technologies and advanced mechanics, the Prius still shines on this front. For the HEV models, we're talking about a combined city/highway rating of 4.8 L/100 km, which is the same as the outgoing Prius e-AWD.
For the Prius Prime, Toyota posts a combined rating of 4.5 L/100 km, which is higher than the outgoing Prius Prime's 4.3 L/100 km.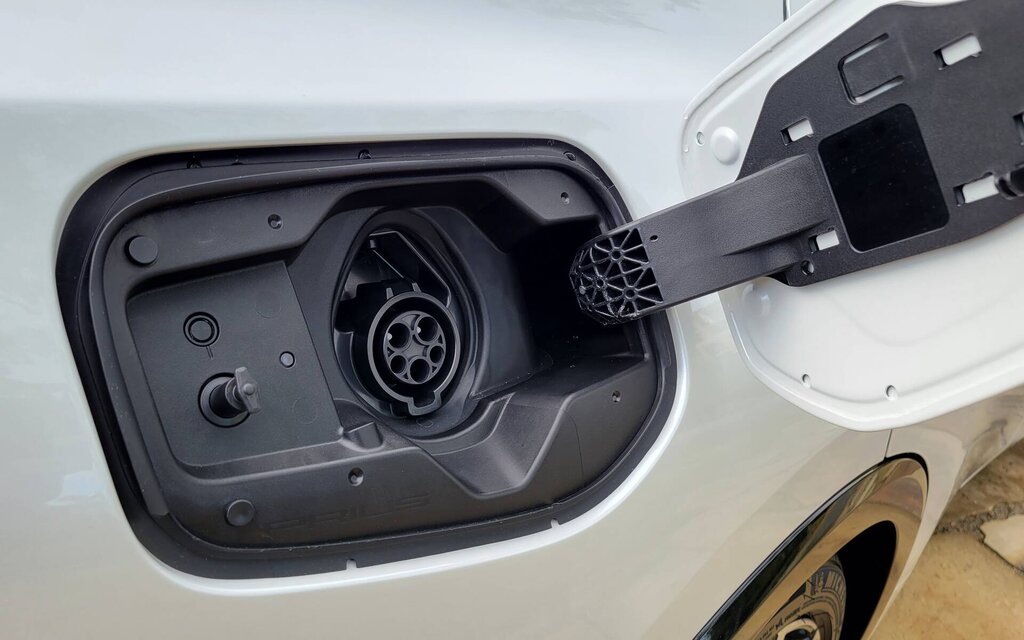 The Prius Prime Delivers More Range
With a 13.6 kWh battery compared to the previous generation's 9.9 kWh, the Prius Prime now offers an all-electric range of up to 72 kilometres in its base SE variant.
For the XSE variants, drivers will be able to travel up to 64 kilometres on a full battery charge. This loss is due to the bigger wheels.
Upgraded Interior
Inside, the Prius picked up the pace in terms of tech and ergonomics. It now offers Toyota's new infotainment system, which is more comprehensive and easier to use than the old interface. It's displayed on an 8-inch touchscreen in base variants, while more XSE and Limited versions get a 12.3-inch screen.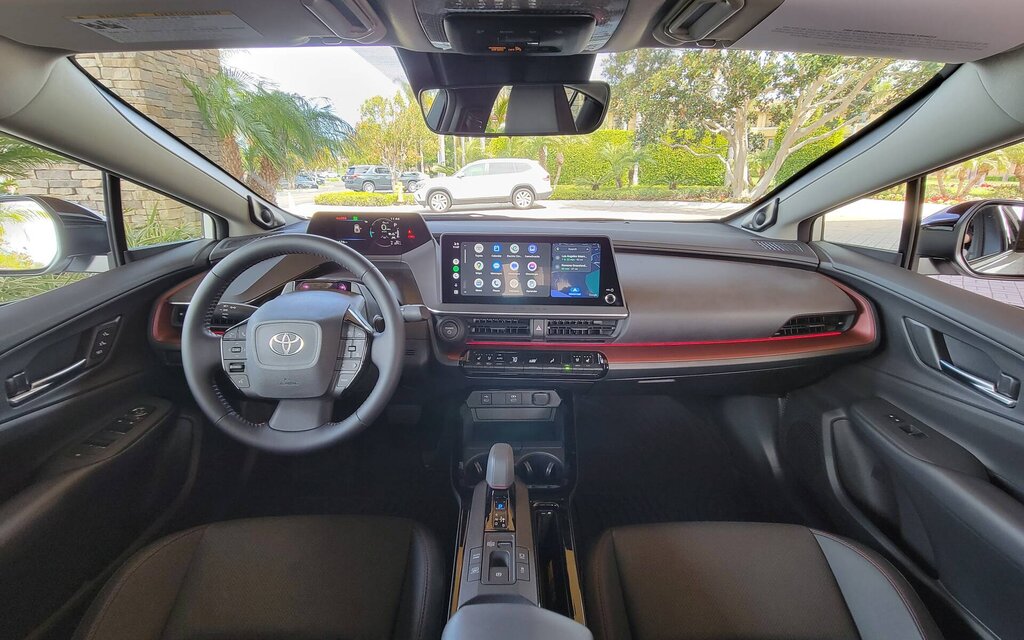 The Prius starts at $36,490 for the XLE model and $42,990 in its Limited variant. The Prius Prime starts at $37,990 for the SE variant and $42,990 for the XSE. The range-topping XSE Premium is priced at $46,990. A $5,000 federal grant and provincial grants can be deducted from the price of the Prime models.
WATCH: The Car Guide drives the 2023 Toyota Prius Prime