Families looking for a three-row SUV may want performance and good towing capability, but some are more interested in a comfortable ride and good fuel economy.
Three models are currently available with a hybrid variant, the Toyota Highlander, Ford Explorer and the all-new 2024 Mazda CX-90. Since the last one is a bit different as a plug-in hybrid with 42 km of zero-emission range, we'll focus on the first two. Which one should you buy? Here's a spec comparison to help you decide.
Power: Advantage Explorer Hybrid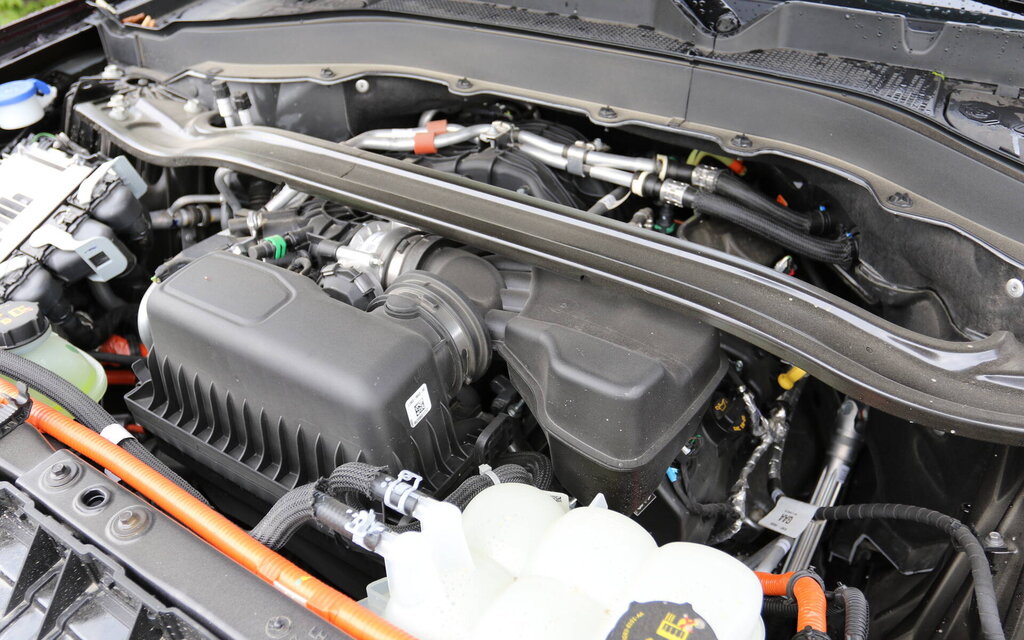 The Toyota Highlander Hybrid features a naturally aspirated 2.5L four-cylinder engine and two electric motors (one at both ends). Total output is rated at 243 horsepower, but torque is not specified. A continuously variable transmission handles power delivery.
In the Ford Explorer Hybrid, a naturally aspirated 3.3L V6 is paired with a single motor. Together, they produce 318 horsepower and 322 lb-ft. of torque. The transmission is a 10-speed automatic. The winner is pretty clear, here.
Acceleration: Tie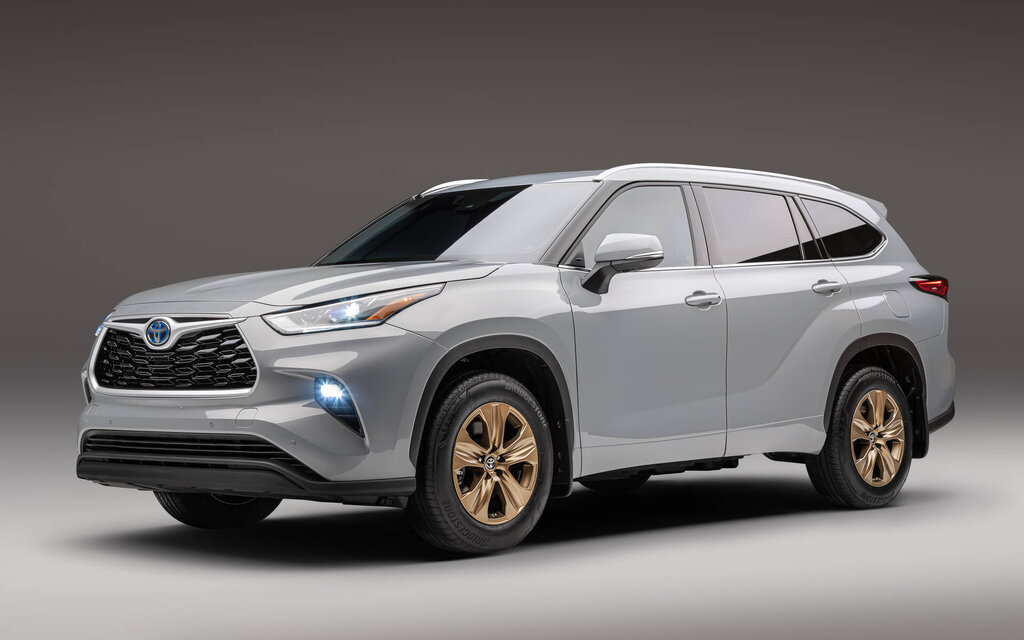 How can there be a tie if the Explorer Hybrid is more powerful and has more torque than the Highlander Hybrid? Short answer: the former carries over 200 kg of extra weight and boasts one less motor. Consequently, 0-100 km/h acceleration takes just under 8.5 seconds no matter which SUV you select.
Towing and Cargo Space: Advantage Explorer Hybrid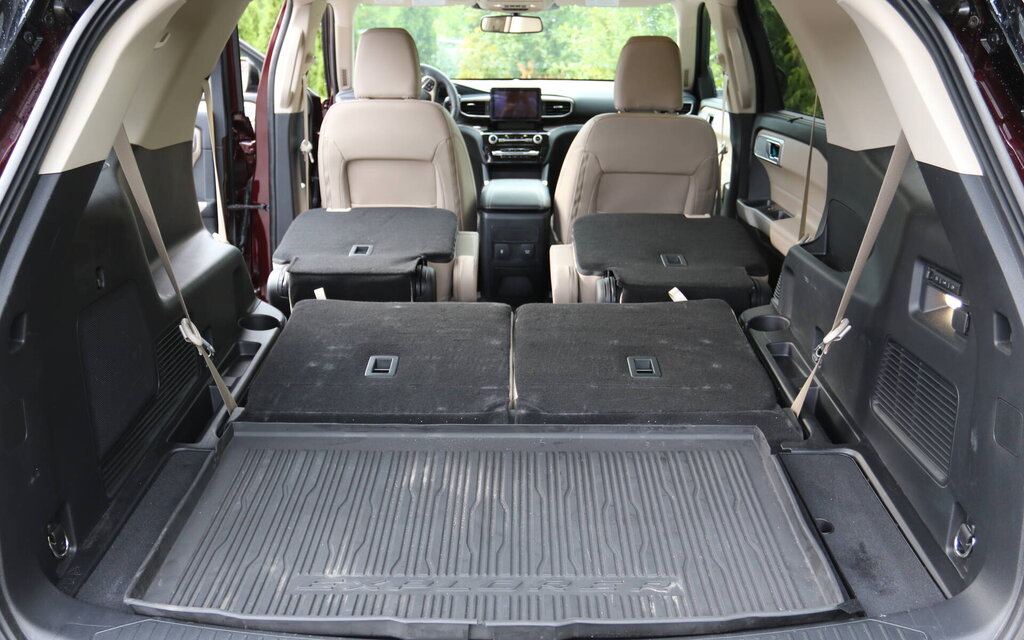 Helped by its strong V6, the Explorer Hybrid can tow up to 5,000 lbs, which is 600 lbs below the maximum capacity of conventionally powered Explorers yet right on par with most three-row midsize SUVs. Inside, cargo room increases from 515 L to 2,486 L when folding all the rear seats.
The Highlander Hybrid's towing prowess is not as good, with a max rating of 3,500 lbs. You can still pull a typical camping trailer, but not as confidently as you would with the Ford. As for cargo, the 453L trunk expands to 2,387 L litres at most. Once again, the numbers don't match those of the Explorer.
Fuel Economy: Advantage Highlander Hybrid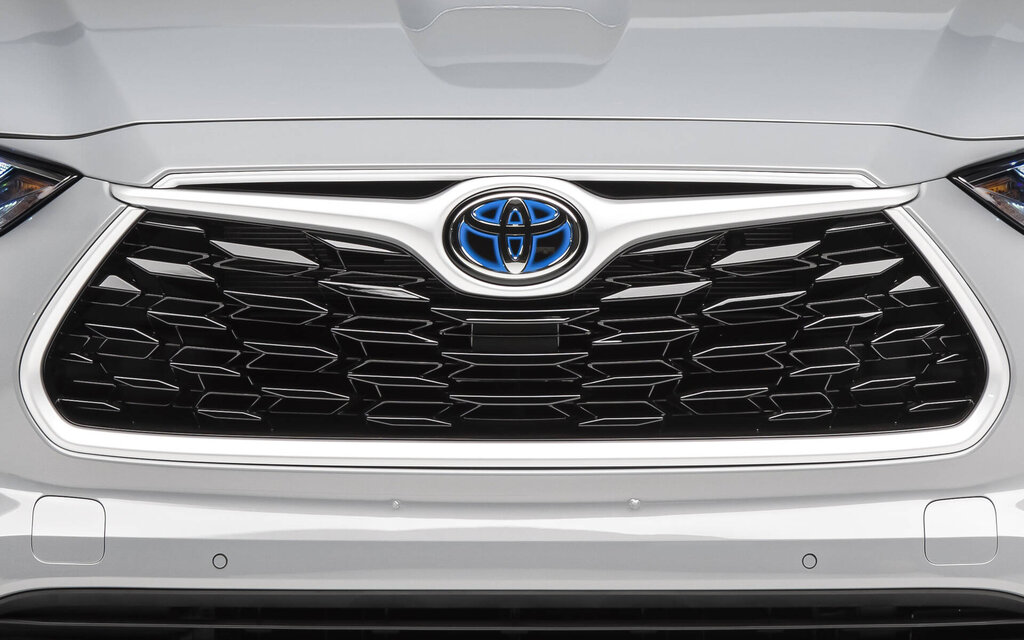 The trusty Toyota makes up for it with stellar fuel economy. Using proven, world-class hybrid technology, it boasts an NRC combined rating of 6.7 L/100 km. In the real world, expect to slightly exceed 7 L/100 km—obviously with no heavy loads to haul or tow—which is exceptional for an SUV of this size.
Meanwhile, the Explorer Hybrid is nowhere near as efficient. Its official rating in combined city-highway driving is 9.6 L/100 km, but 10 L/100 km is more realistic.
Price: Advantage Highlander Hybrid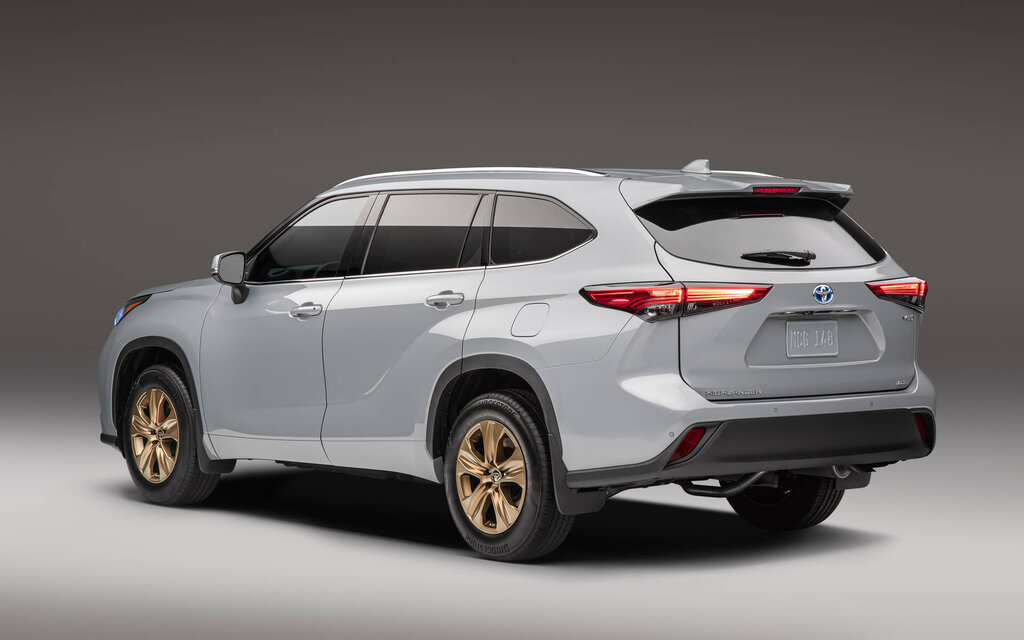 The 2023 Ford Explorer Hybrid comes in a single trim level only (Limited) and it starts at $62,025 including freight and PDI. That's a lot of money to spend in order to save not much of it at the pump.
The 2023 Toyota Highlander Hybrid is considerably cheaper, beginning with the LE model at $51,094. Three other models are available including the XLE ($53,794), Bronze Edition ($58,049) and Limited ($59,334).
By the way, the interest rates are pretty similar at the moment. You're looking at 7-8 percent whether you want to lease or finance the vehicle.
Warranty: Tie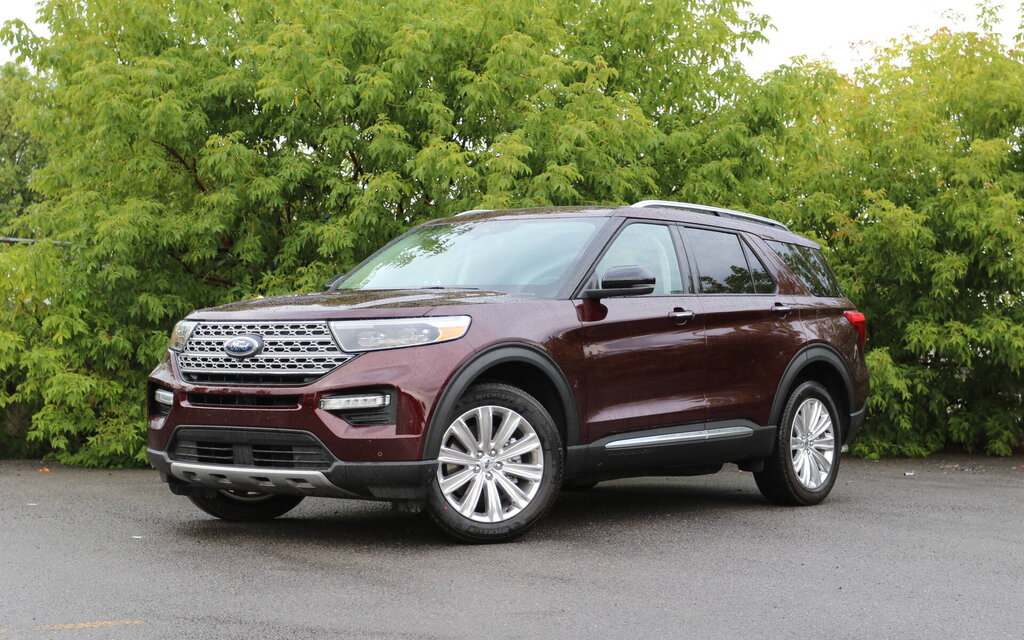 Both Ford and Toyota offer a limited vehicle warranty of 3 years/60,000 km and powertrain warranty of 5 years/100,000 km. Hybrid system components are backed for the same 8 years/160,000 km, too.