When we first laid eyes on the Corolla Cross SUV, we knew it was going to be popular. After all, taking a model name that has built a solid reputation and putting "Cross" next to it is a proven industry recipe. And the Corolla name has a lot to offer, especially since it just outranked the Civic for the first time in 24 years in Canadian car sales charts with 33,096 units sold in 2022.
As they say, the stars are aligned. So it was only natural that Toyota would inject its hybrid sauce early. And with its electric car projects in the works, the automaker has every interest in pushing this technology on all fronts.
The Car Guide headed to Carlsbad, California, to drive the new 2023 Toyota Corolla Cross Hybrid.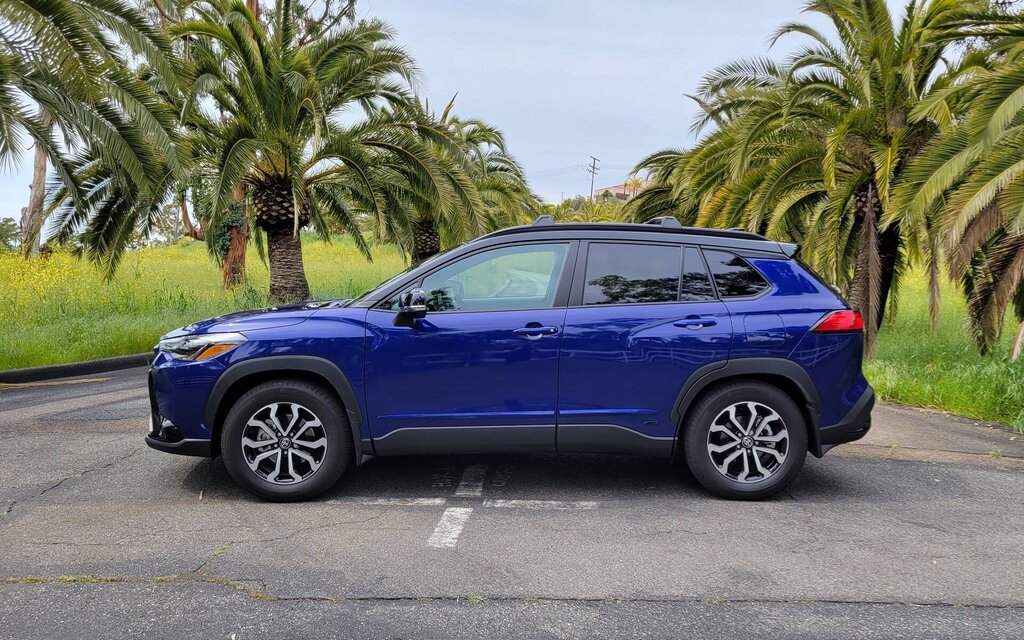 Five Generations of Hybridization Under the Hood, But Only Two Variants
As a hybridization pioneer, Toyota has made its bones in the field. If we set aside the "Cablegate" fiasco, its record is solid. And the Corolla Cross benefits from this extensive experience. But unfortunately, it's only available in two variants, the SE and XSE.
Under the hood, a 2.0-litre four-cylinder engine powers the front wheels. At the rear, a 30 kW electric motor does the legwork. Combined, these two elements form the standard all-wheel drive (AWD) system and produce a combined 196 horsepower. That may not sound like much on paper, but it's still a 25-horsepower increase over the gasoline model. And while many hybrids can't tow, the Corolla Cross Hybrid allows its driver to tow 1,500 pounds.
In terms of driving dynamics, one could say the gas-only Corolla Cross is the "wise and rational" member its segment. Those who want a sportier ride should look to the Mazda CX-30, while those who want more ruggedness should look into the Subaru Crosstrek.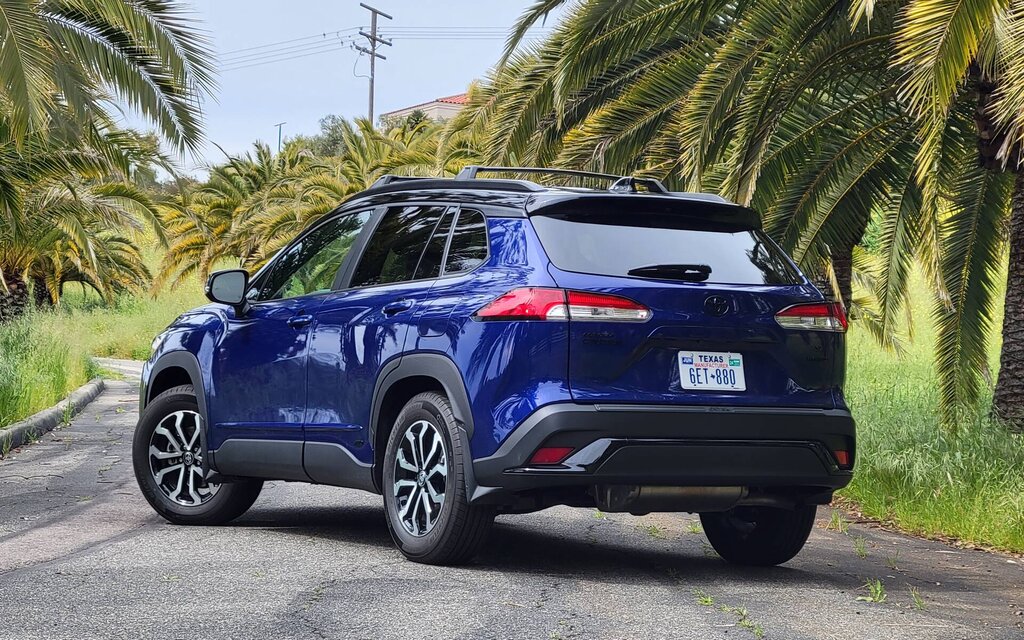 In its hybrid version, this wisdom is all the more relevant as the target buyer is not spoiled for choice when it comes to electrification. The vehicle retains the same composed and unobtrusive character, while being frugal and sufficiently powerful. The steering felt a little numb and the CVT a little eslasticky under full acceleration. But for everyday driving – and for the typical hybrid buyer – these are minor details.
Toyota ranks the fuel economy at 5.6 L/100 km in combined driving. First, that's lower than Toyota estimated when the hybrid version was announced. Second, our test showed us that it can do even better, with an observed rating of 5.2 L/100 km.
Logical and Versatile Interior
Inside, the Corolla Cross has a basic, but solid cabin its base SE trim, with cloth upholstery for the seats, an 8-inch touchscreen that integrates Apple CarPlay and Android Auto software suites, in addition to a good bundle of standard safety systems.
When we move on to the XSE variant, things get only slightly more serious. We're talking about upholstery that switches to SofTex synthetic leather, dual-zone climate control, power tailgate and other gadgets. This variant retains the same 8-inch screen for the infotainment system.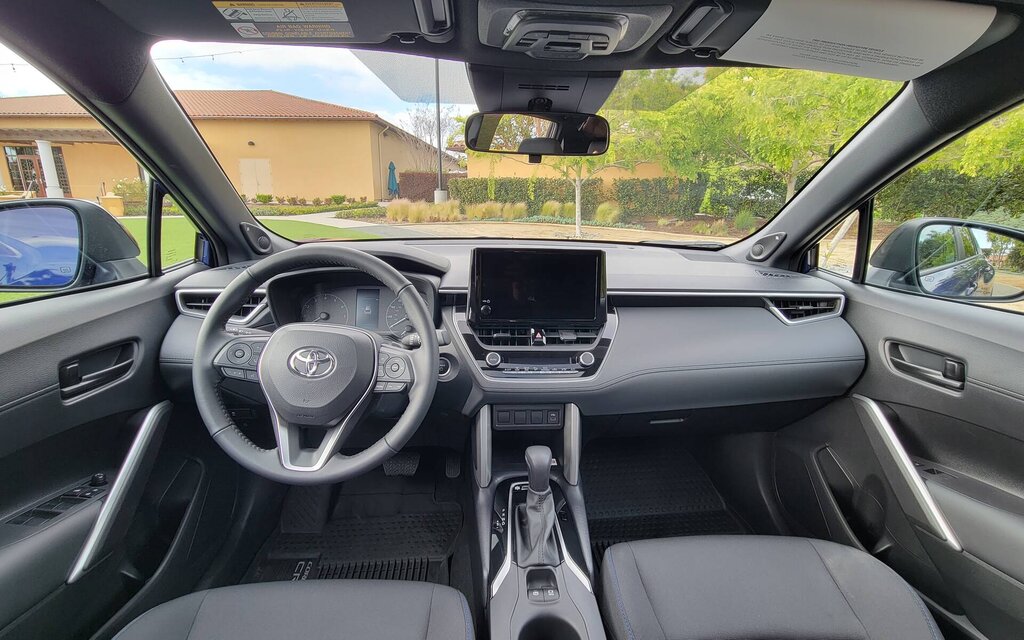 While the cabin can be a bit noisy on the highway, its comfort level is on par. The 8-inch screen may seem a bit small (the Prius, for example, offers a larger 12.3-inch screen), but the interface it houses is quick and intuitive.
The Corolla Cross Hybrid is versatile for a subcompact SUV, and that's partly thanks to its volume. It delivers 609 litres of cargo space in normal configuration and 1,750 litres when the rear seat is folded down.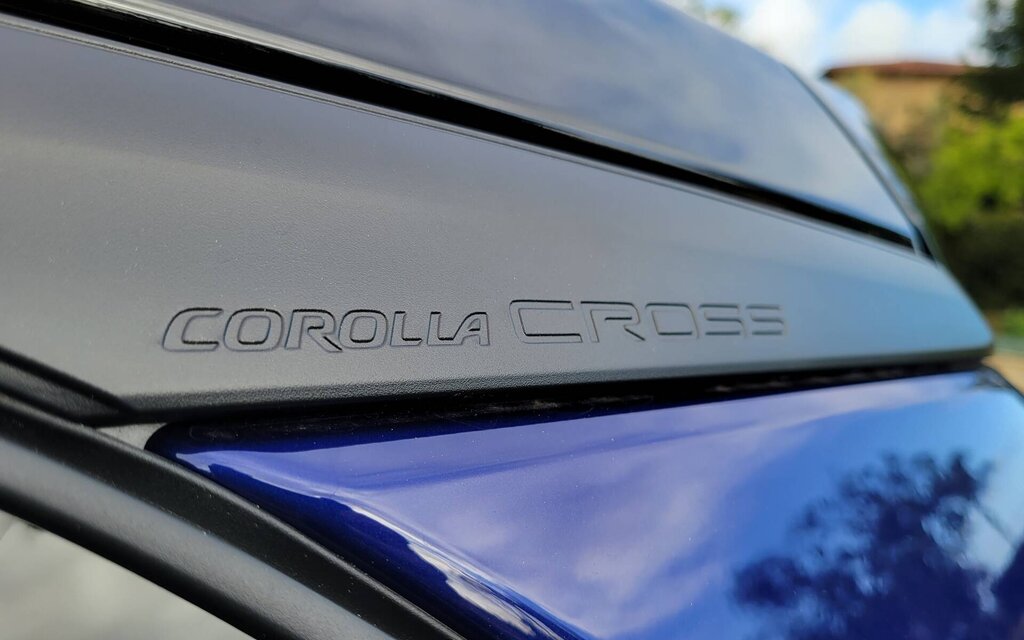 While the Corolla Cross Hybrid isn't super flavourful and the choice of variants is limited, it's logical and consistent in its approach, especially with a starting price of $33,985 for its SE variant in Canada. If it can adhere to Toyota's promise of reliability (and stay away from cable issues), it will logically be very popular.