Photo Gallery
2022 Toyota RAV4 Hybrid w/ Beige Interior
You're looking at the 2022 RAV4 Hybrid w/ Beige interior and a Blueprint exterior. The RAV4 Hybrid Limited is the highest trim level offered. 8-way Power Front Passenger Seat, Heated Front and Back Seats, Ventilated Front Seats, Power Rear Door w/ Kick Sensor, and LED Fog Lights are among the extra features on this trim.
The 2.5 Litre, 4-Cylinder w/ Hybrid Synergy Drive engine in the 2022 RAV4 Hybrid produces 219 horsepower. It boasts great fuel economy, with a combined city/highway rating of 6.0 L/100km. This is already less than most gas-powered sedan vehicles!
Storage is great as well, in a review by caranddriver.com, they found that the RAV4 Hybrid can "manage to fit 10 carry-on suitcases behind the second row and 22 with the rear seat folded."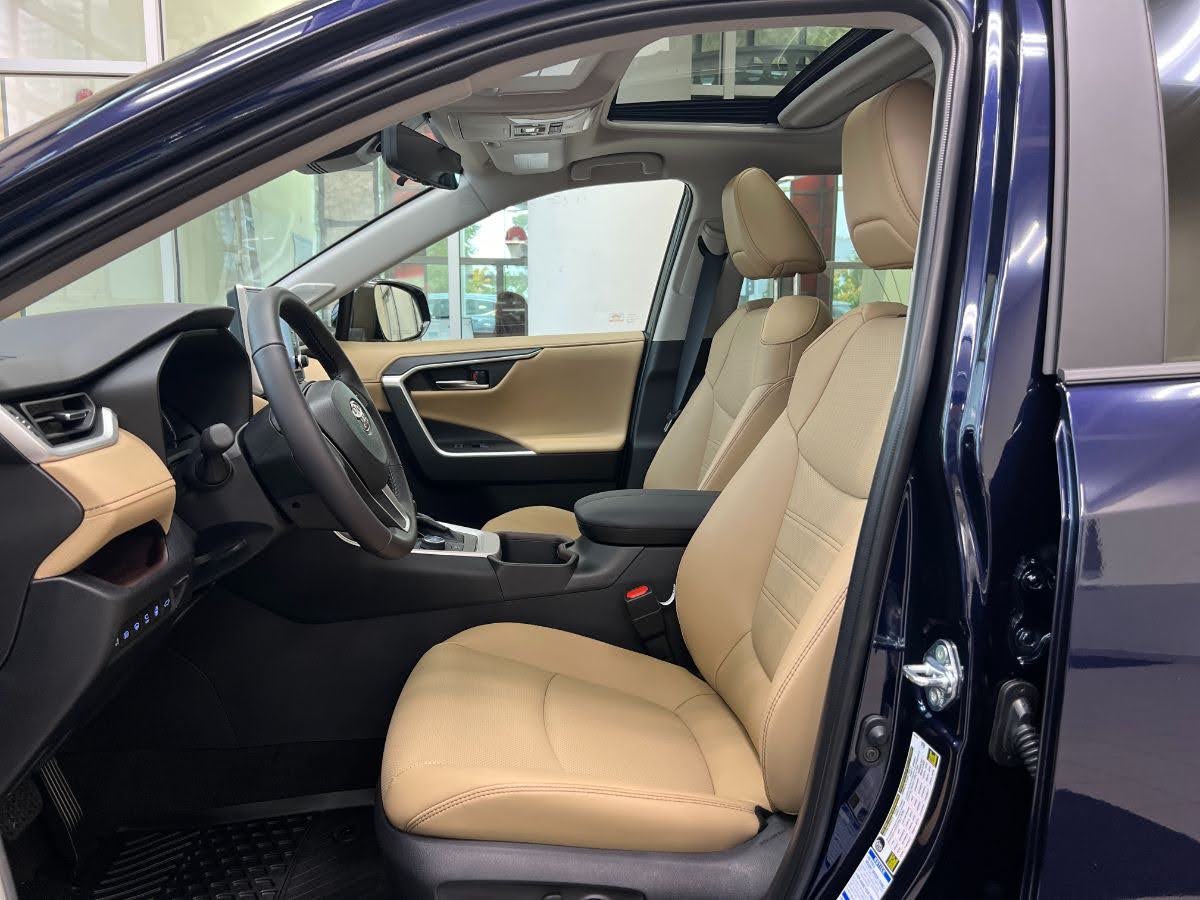 The RAV4 Hybrid w/ Beige Interior is highly distinctive and pops out when compared to the black interior. If you need to tow something light, the Toyota RAV4 Hybrid is up to the challenge and can pull roughly 1750 pounds!
Interested in this vehicle? Explore the photo collection below to see more shots of the inside and outside.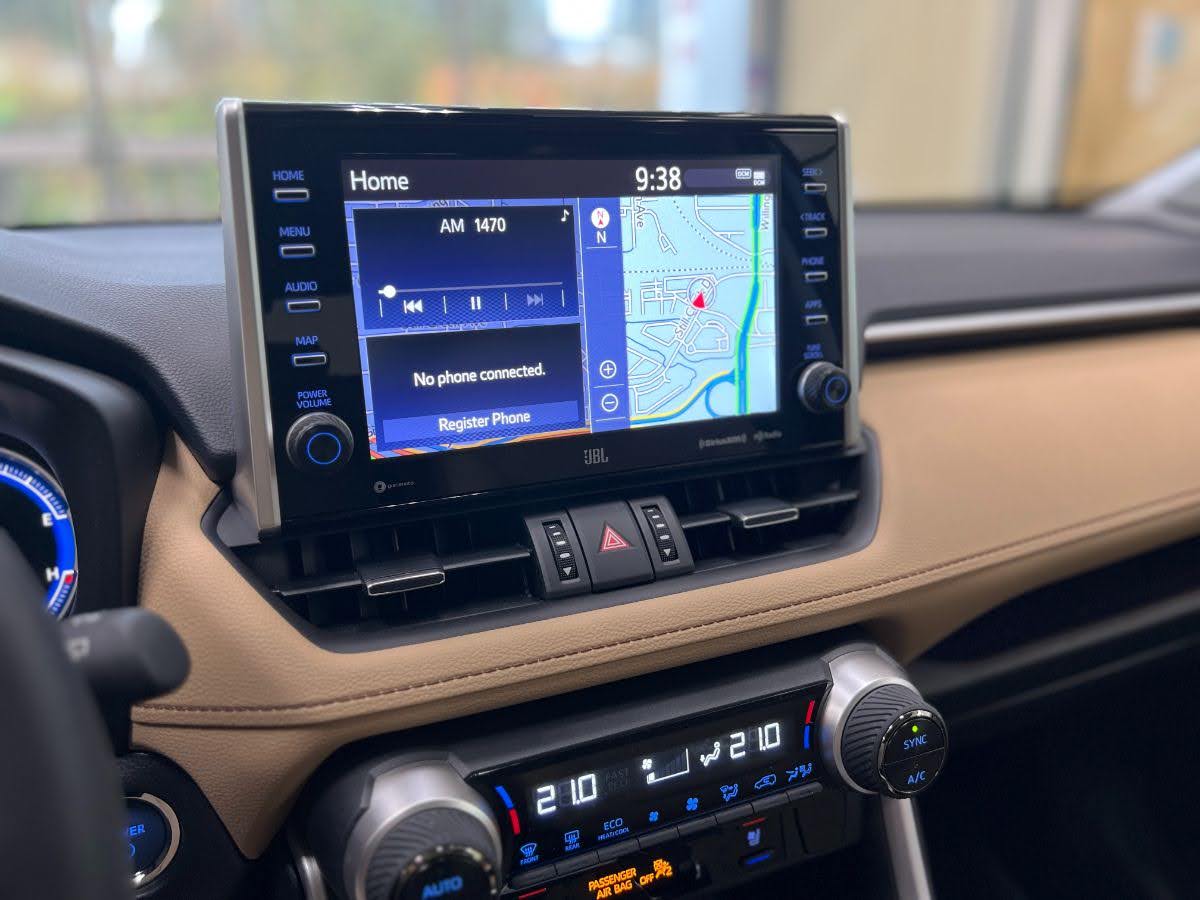 See Features & Specs
We want you to be able to easily compare and learn more about this vehicle. We've included a helpful and detailed list of all the features available on each configuration for this car. Check it out here:
Photo Gallery of
2022 Toyota RAV4 Hybrid w/ Beige Interior
Detailed photo of this vehicle. Click to get a larger view!
---
2022 Toyota RAV4 Hybrid w/ Beige Interior
Is this vehicle a good buy? Help our community and share your opinions below!